Kate Moss has admitted she is in denial about reaching the milestone age of 50 next year.
The 49-year-old British supermodel rose to fame as one of the faces of the 1990s with more than 40 Vogue covers and stints as the face of major designers including Chanel, Louis Vuitton and Calvin Klein.
Last year, the mother of one announced the launch of beauty and wellness brand Cosmoss by Kate Moss.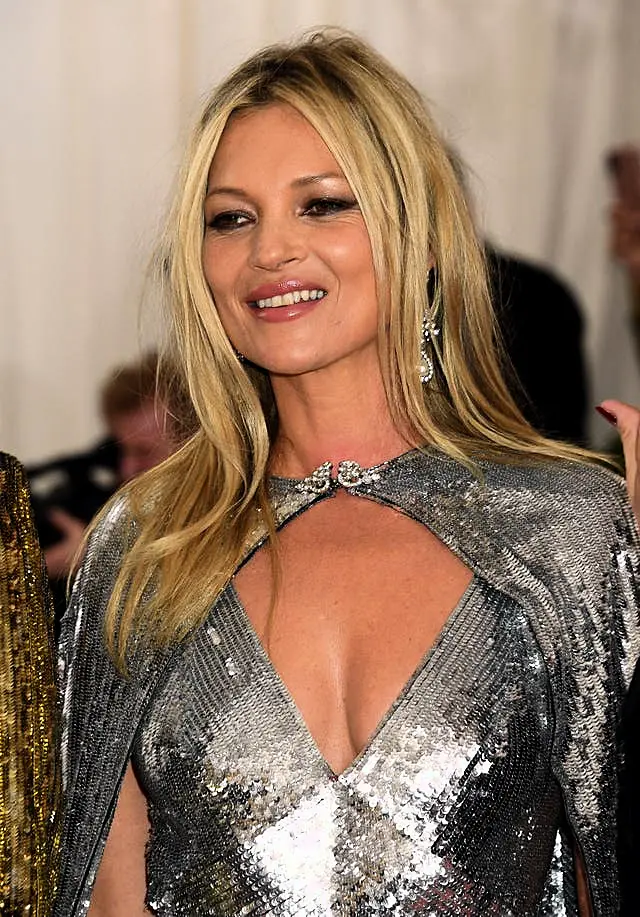 Reflecting on her 50th birthday next January, Moss told The Sunday Times: "I'm not turning 50. No. I'm not thinking about it. I do not feel 50."
Asked if she had undergone any treatments such as fillers or Botox, Moss – whose daughter Lila turns 21 next week and is also a model – said: "No comment. Au naturel. Next (question)."
The supermodel also revealed she has left the party lifestyle behind, saying: "I'm not really into it. When I do go out I leave at midnight – that's my cut-off.
"After that (time) people start repeating themselves."
The Croydon-born celebrity says she now enjoys moonbathing, a practice of lying under the night sky to absorb lunar energy, and says she also "charges" her crystals under moonlight.
Moss has also left London for west Oxfordshire, where she told the newspaper she goes wild swimming "in a secret place, in the middle of lots of fields and only the villagers are allowed to use it".
She revealed she still smokes "occasionally", adding: "I've heard that when you stop, you can really tell (by your skin). But I haven't stopped… yet."
Her new brand is based on her own wellness journey, with the Cosmoss website describing the company as offering "wellbeing for soul and senses" which focuses on "holistic self-care and mindful beauty sourced in nature".