When Indiyah Polack got the call to go on the eighth season of ITV2's Love Island in 2022, she had just had another bad acne breakout.
"I didn't want to go on the show anymore because of it," the 24-year-old admits. "But then I really thought about it, I did my interviews and spoke to the producers, and they loved me.
"I had to tell myself, 'Well, Indiyah, they didn't love you for your skin but your personality. I guess they want you for you. So don't let it get to you. Your skin doesn't define you'. This was how I started looking at it."
Polack ended the show in third place with Dami Hope – and the pair are still together. Since then, the former waitress has gone on to present Love Island: The Morning After Podcast with Sam Thompson and ITV2's Love Island: Aftersun, alongside Maya Jama.
"Imagine if I didn't go on Love Island, I probably wouldn't be in this position now, having this conversation," she says. "We can't let superficial things get us down."
Polack says she has always struggled with her skin. Growing up, her acne "definitely affected my confidence but I've got to the point where I've been living with it for so long. I don't think anything is 'bad skin'. Skin is skin. You either have spots or you don't.
"And as I've gotten older, I've started to think more about whether I would be in this position if I didn't have acne. I know it's a weird way to look at it, but I just think my skin makes me who I am. When I meet people, whether they like me or not, they don't not like me because I have 'terrible skin'."
As a result, skincare has become such a big part of Polack's life. She has a morning and night time routine which can "get quite tiresome and hard to keep up with, especially during busy periods", she says.
" I usually stick to five steps and make sure I wash my face, cleanse, moisturise, use SPF and then squalene."
Polack became a marketplace ambassador for PrettyLittleThing and has launched a new collection, designed with Chris Parnell, the fashion retailer's head of design.
The collection includes a range of mini dresses, cargos, corsets, and edgy co-ords, which Polack says will take you from day-to-night. There are added details like chunky buckles, lace ties, cut-out detailing, mesh and PU leather. But a statement denim trench coat with an exaggerated train, that Polack "fought long and hard for" is one of her favourite pieces.
"I don't think people really realise how much actually goes into designing a collection, there's a lot of trial and error. There are a lot of fittings, reworking things, and making sure you're happy with the quality of the materials," she says.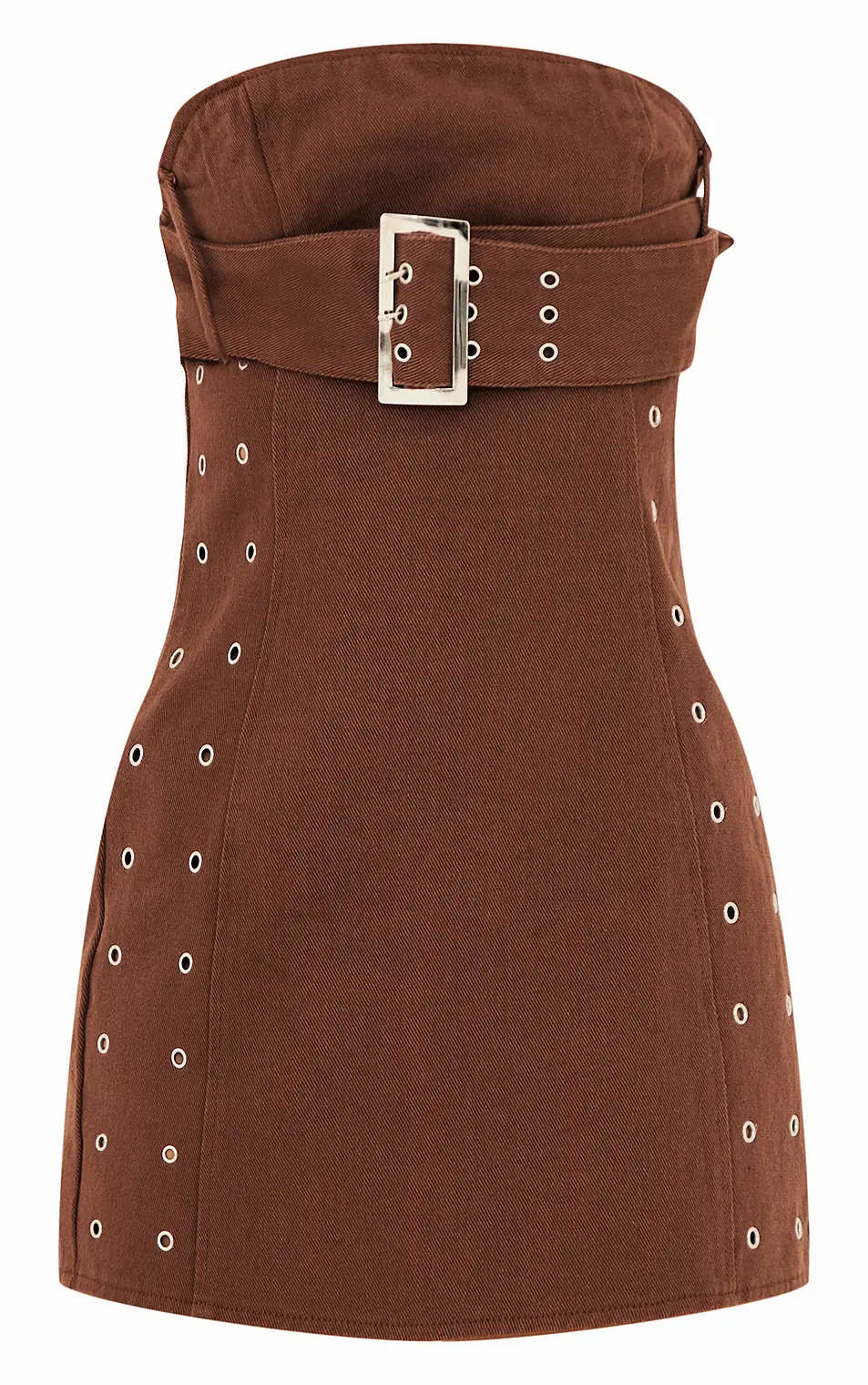 It was inspired by festival season and her own sense of style instead of ever-changing fashion trends. "I would say my personal style is sexy, chic, a bit cool, a bit amazing – no, I'm joking. I take a lot of inspiration from Rihanna. I love how she's so effortless. And she does wear a few streetwear outfits and still looks sexy. That's how I want people to feel in my collection."
Polack didn't always dress the way that she does now, though. She still can't really put her fashion style under one umbrella, but went through a lot of phases, including punk rock, where she says she would wear whatever made her happy and put chains on everything.
The TV presenter's relationship with her hair has drastically changed, too. Polack was first introduced to the nation on the reality dating game show, with her skunk stripes hair pulled back into a high ponytail (her go-to style) with flicked ends, another term for a two-tone hair colour where there is a contrast of a darker hue next to very light blonde.
"Hair is just hair, so I don't hold it as close to me," she says. "When I went into the Love Island villa, I had tape-ins, as they were the most convenient hairstyle for me at the time. I have afro curly hair, so it would be very hard to maintain things like a wig in the heat.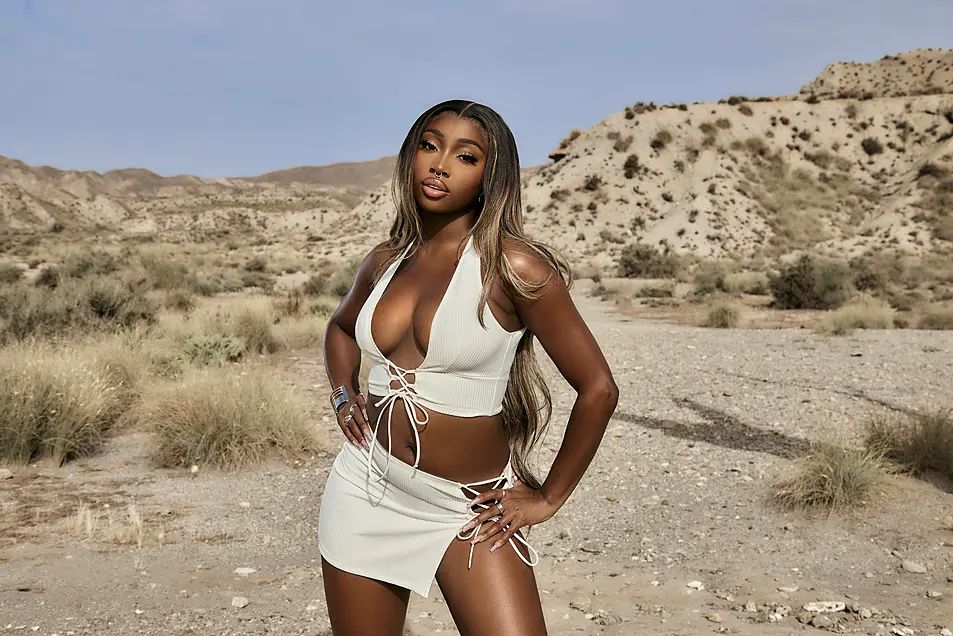 "But my hair got really damaged by the tape-ins. When I came out of the villa, my hair was so short, dry, and broken. I actually couldn't get my hair in a bun and people – who can be so fickle at times – had so much to say about it in my comments. It's going to grow back. But I feel like I have a good relationship with my hair now. It's moisturised, I can tell you that. We've not got as many split ends."
Ironically, there was a time in Polack's life where she hated putting her hair in a ponytail or bun. She felt like it made her look too young and didn't want to look like a teenager but now she says, "it's like a free face lift. I like it".
Skunk stripes are "the most subtle hairstyle" she's done. "I used to dye my hair all the time. I've been every colour under the sun. When I was in sixth form, I used to rock a hot pink afro."
Was she allowed? "I wasn't but I did it," Polack says. "My hair was bleach blonde [at one point]. I went to a girls' school and they were quite strict – no crazy hairstyles were allowed. They told me that I wouldn't be able to go into my exam hall with my hair that way, but I was like, 'Well I am, and I'm going to get an A*'."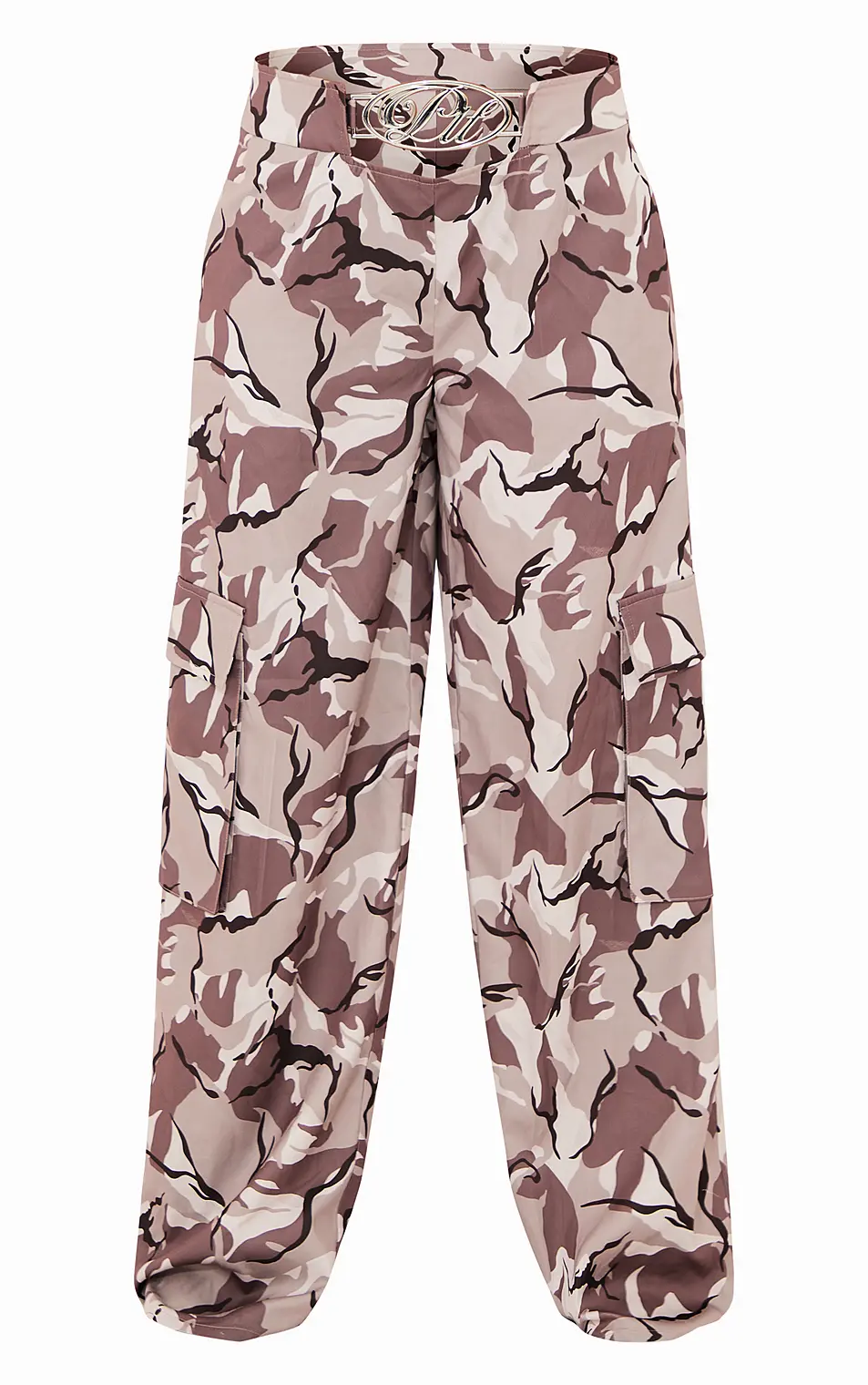 The content creator adds: " I do believe that nothing is that serious. I think going into the Love Island villa has changed me, and I don't know if that's for better or worse.
"I just believe anything in your life can happen. I'm so blessed to be in this position and meet amazing people. It takes confidence and knowing what you really want. I'm a big believer of the law of attraction. If you ask, you will get it.
"The only caveat is, you need to be grateful for everything you already have."
Shop Polack's latest PrettyLittleThing collection at prettylittlething.com