Former Hollyoaks star Gemma Atkinson said giving birth to her second child put her traumatic first birth into perspective.
Atkinson, 38, gave birth to her second child, Thiago, with fiance Gorka Marquez in July. The couple also share four-year-old daughter Mia.
Atkinson needed an emergency c-section when Mia was born, after the baby's heart rate dropped suddenly, and suffered a haemorrhage after the birth, losing nearly a litre of blood. She has previously admitted the experience left her with nightmares and, at first, feeling adamant she would not want another child.
"With Mia, I felt like the choice was completely taken out of my hands – because it was an emergency section, then I had a big haemorrhage," she told PA news agency.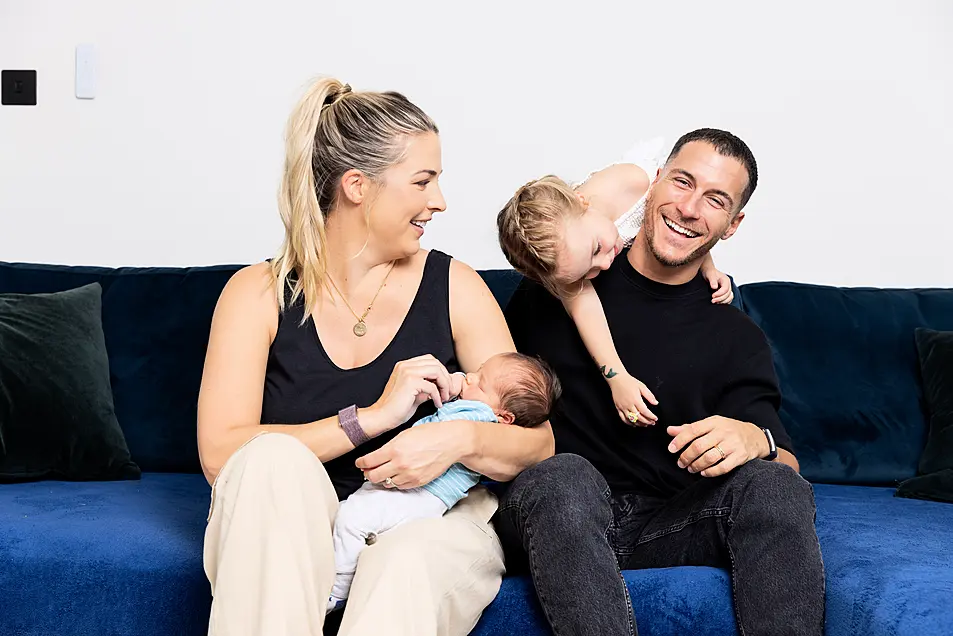 "But this time around, I've learned that it wasn't taken out of my hands. That's just how it was.
"For some women, that's their pregnancy, and that's their birth. Ultimately, the end goal is to birth a healthy, happy child, which is a successful birth."
Atkinson – who invited cameras into her home to film Gemma And Gorka: Life Behind The Lens, airing on August 30 – said she went into her second birth "with an open mind".
She said of her approach: "Yes, I'm hoping that I can have a birth with no trauma, but I'm also open to the fact [that] if it is traumatic, or if it doesn't go to plan, I'm OK with it.
"It's about empowering women to know that they have options and no matter which way you bring your child into the world, it's OK."
Atkinson said lots of women messaged her on Instagram "saying they had a similar birth experience to me", and it "put them off wanting other children".
She continued: "It's through fear of the same thing happening. Sometimes the same thing does and will happen, sometimes it won't. But it's about knowing your body and your choices."
The actor and Hits Radio host said she wanted the show to highlight the realities of pregnancy.
"You see a lot of photo shoots of people in the public eye looking so glam, and I did a shoot in pregnancy and everyone was like, 'Oh my god, you look incredible'," she said.
"And I was like, I've been in hair and make-up for two hours, I had a stylist. Day-to-day pregnancy is the complete opposite."
She remembered being "a massive bag of sweat" when she was pregnant with Mia.
"I was like, clearly I'm doing something wrong here. So I'm hoping they relate to the realness of the fact that it's not glam and it's not easy, and for your partner to still find you the most attractive thing even though you've got engorged breasts, you're leaking milk, you feel disgusting, you're wearing a pad, you've got germoloids cream everywhere."
Atkinson met Marquez on Strictly Come Dancing in 2017, and the couple got engaged in February 2021.
Gemma And Gorka: Life Behind The Lens starts Wednesday, August 30 at 8pm on W and UKTV Play.