An Audi RS6 that was first used by Britain's Prince Harry as his personal car is currently up for sale.
The 2017 Audi RS6 was delivered to Harry shortly after the car was registered, with the royal covering around 4,500 miles with the car during his 15-month ownership. He also had the car during the time of his marriage to Meghan Markle in May 2018.
Though likely leased by Audi to Harry, the Audi RS6 had a list price of £91,530 (€104,365) when new, including additional extras such as a Daytona Grey Pearl paint, Alcantara seats and carbon interior trim.
This RS6's number plate KX17 ZBN can be seen in pictures with Harry behind the wheel of the car.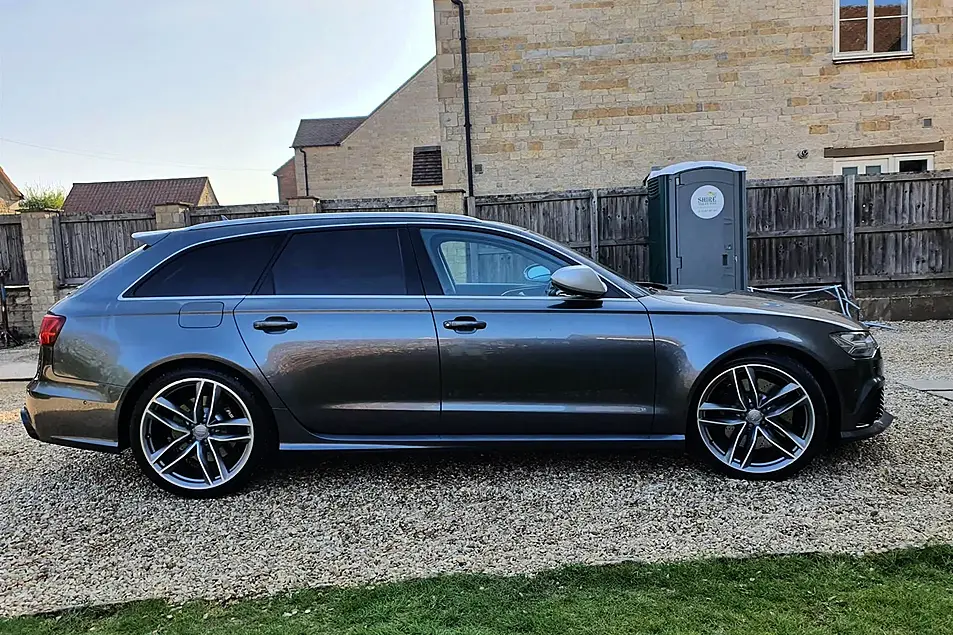 The RS6 is of a C7 generation, sold between 2013 and 2018, and uses a 552bhp 4.0-litre V8 engine that allows for a 0-60mph time of under four seconds.
The duke's Audi RS6 is currently up for sale with a private seller in Grantham, England, on the online automotive marketplace Pistonheads for £42,000. Despite the royal connections, it's priced similarly to those without the provenance.
This Audi RS6 last came up for sale in August 2018 shortly after Harry had returned the car, when the car was advertised for £71,900.
Matt Bird, deputy editor of Pistonheads, said: "The Audi RS6 is a firm favourite among performance car enthusiasts, and rightly so. Even with royal blood running through its fuel lines, this example is now available for less than half the car's original purchase price.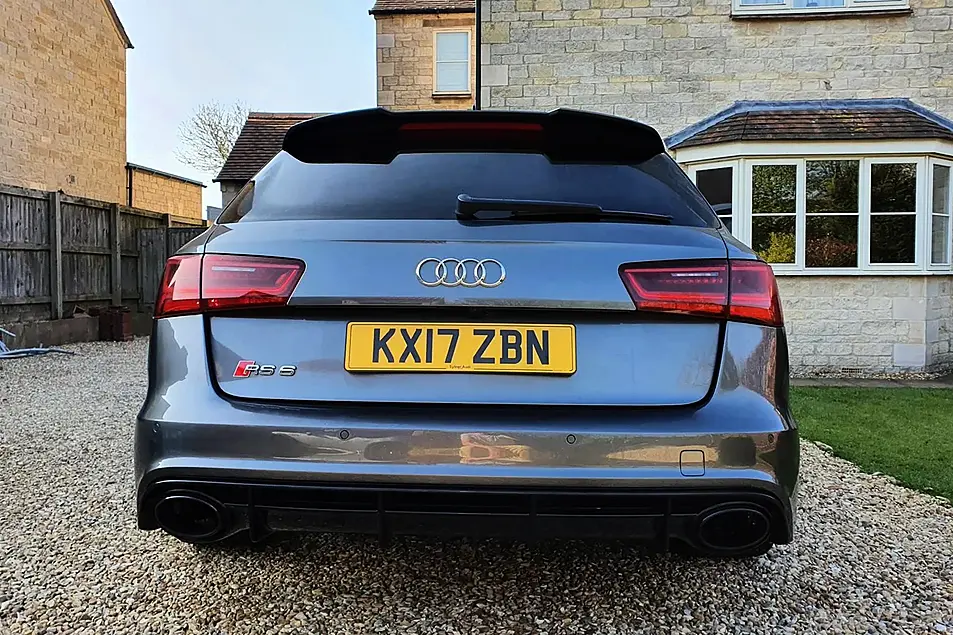 "While most people would be forgiven for mistaking the RS6 as any other Audi-badged estate, the RS6 is genuinely capable of going toe-to-toe with most supercars when it comes to straight-line performance."
The listing arrives just days after a 2004 Range Rover specified and used by the late Queen Elizabeth II sold for a record £132,750 at an auction over the weekend after the previous keeper – who only bought the car in July 2023 for £33,000 – managed to unearth its incredible provenance.
While the British royal family are known for their connection to Land Rovers, they also frequently use Audis courtesy of a deal the German brand has with the household.
Harry and his brother William have been spotted in various Audi models over the years, while Princess Diana was known for using a 1994 Audi 80 Cabriolet.