Davina McCall has a long history as a matchmaker – on TV and in real life – but the presenter has never gone on a blind date herself.
"No one's ever set me up. I think I'm really scary," says McCall, who helped unsuspecting singles find dates on cult TV hit Streetmate in the late Nineties, and is now hosting midlife dating show My Mum, Your Dad on ITV.
The 55-year-old has also acted as cupid for four friends in the last year, resulting in two couples who are still going strong. So why has no one ever returned the favour?
"A famous woman is quite a hard dynamic for a man to take on," says McCall, who divorced ex-husband Matthew Robertson in 2018 and has since found love with hairdresser Michael Douglas.
"I think if you're famous and you're single, then you either have to meet somebody else famous or somebody who's so confident and knows themselves and is very, very self assured."
Luckily, that's exactly how she describes Douglas: "Oh my god, yeah, he's so that person – the most confident person I know."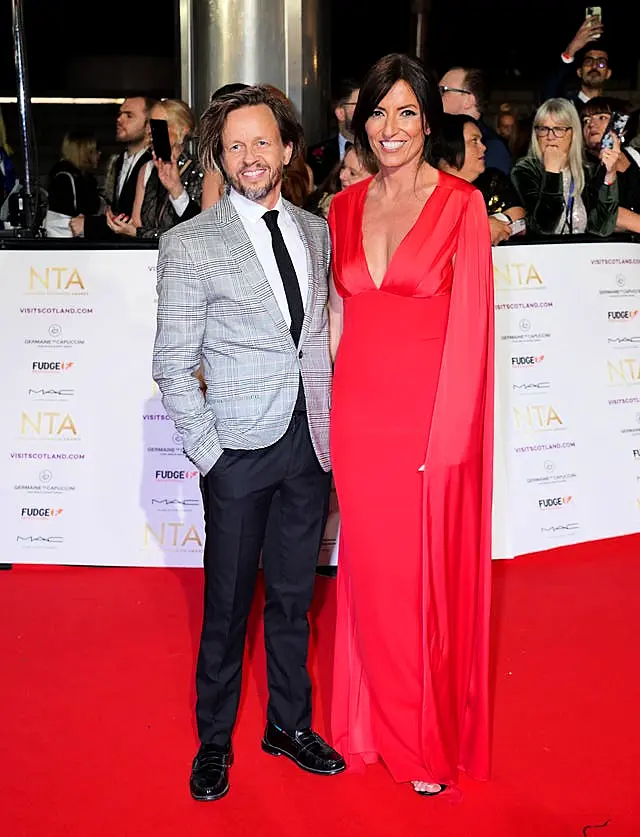 The fitness guru and former Big Brother presenter has three children from her previous marriage – Tilly, 21; Holly, 19; and Chester, 16 – which is partly why she was so keen to front My Mum, Your Dad.
The emotional series – with 10 episodes airing weeknights on ITV1, ITVX and STV, over two weeks from September 11 – sees grown-up children attempting to pair up their parents, who are aged 44 to 58.
"When you're in midlife you don't want to go on the apps," says McCall, who was friends with Douglas for 20 years before they got together.
"If you're [a woman] on the apps, any man in your age bracket just wants to go out with somebody half their age, and then any woman who's my age ends up getting approached by loads of men half her age.
"Those are fun, don't get me wrong, but there's not always longevity. It's just nice if you can meet via a mate."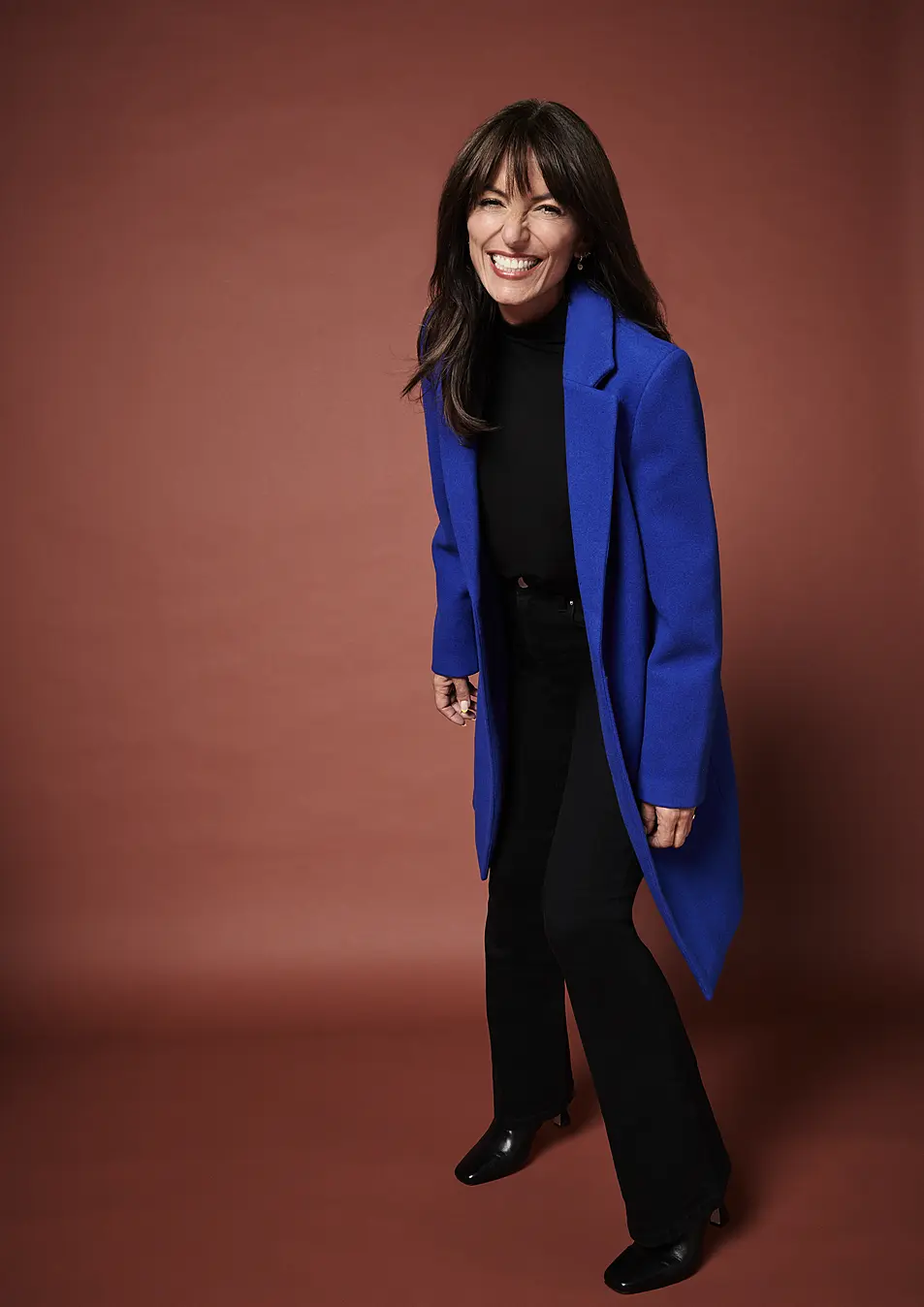 Plus, there's the "enormous amounts of baggage" that come from past relationship experiences.
"By the time you get to 40… It's normal, but you will definitely have had your heart broken, you will definitely have broken someone's heart," she continues.
"There are lots of much deeper, more painful things that could have happened and that leaves you with some emotional scars.
"What I loved about this show is we don't just try and stick people together – we are working on their emotional scars to help guide them through it."
Last year, McCall co-authored the book Menopausing with Dr Naomi Potter and believes menopause can have a huge impact on women's love lives, whether they're in a relationship or not.
"When I hit perimenopause, I just sort of imploded," she recalls, describing how she had to "fake" her usually unshakable confidence.
"I felt like I was pretending every day. In my moments on my own I would just think, 'What's happened? Where have you gone?' So, yes, I totally had a crisis."
Credited with opening up the conversation around a previously taboo topic, McCall found a combination of HRT (hormone replacement therapy) and lifestyle changes helped get her symptoms under control.
"HRT can help bring you back a bit, but there are lots of other things that can help, things like exercise, mindfulness and learning," McCall says.
"Education has been an enormous part of me building my confidence back up again, and believing that I had the power within me to change how I felt.
"I'm definitely much happier in myself now than I was 10 years ago."
Having got her mojo back, she's now focused on projects that empower others: "[I ask myself] 'Is this something that will help someone?' I've been very lucky because a lot of the time, as a byproduct, things that I do help me too."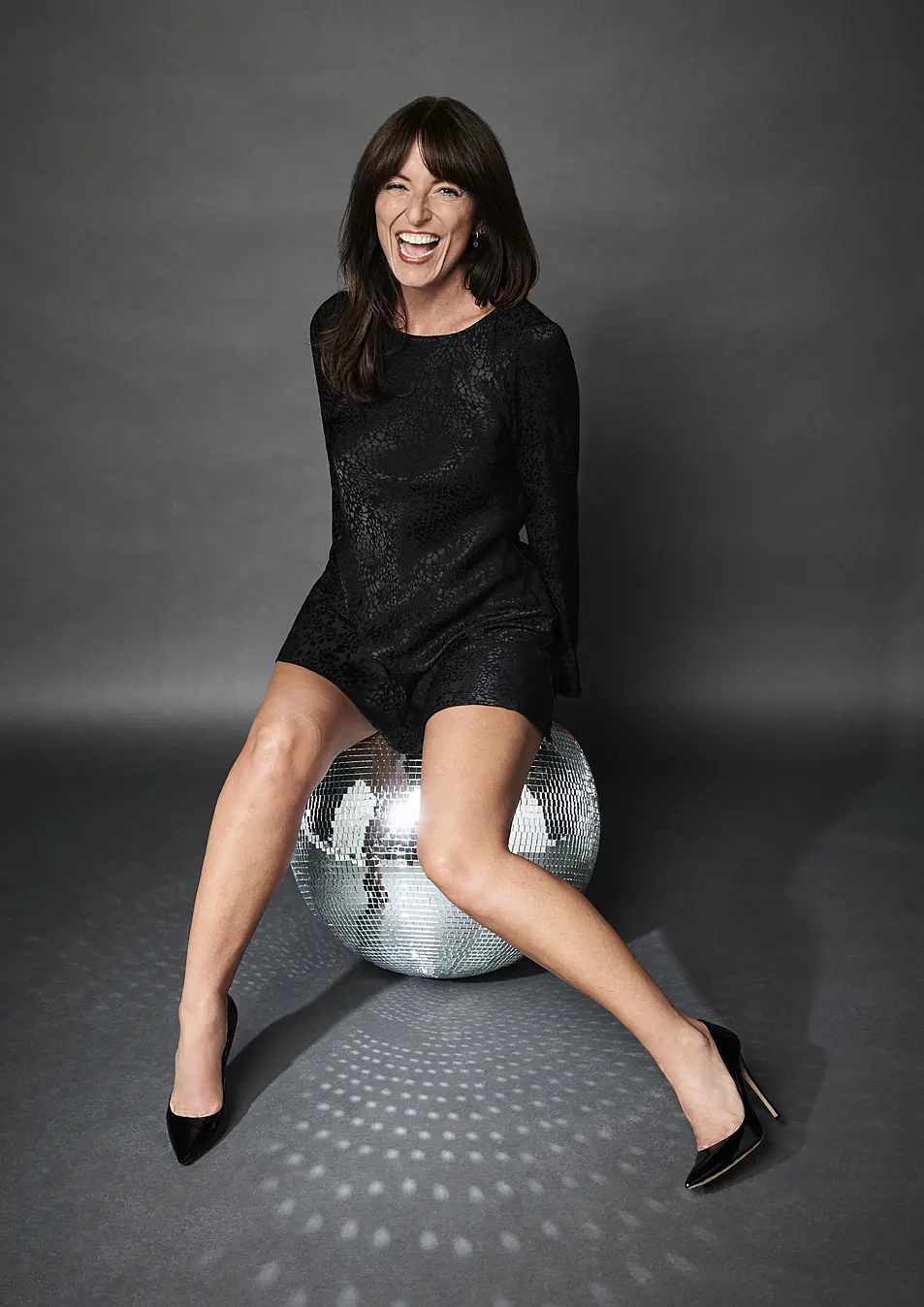 In her role as ambassador for fashion retailer JD Williams, the presenter has modelled a series of outfits she recommends for date night dressing.
What's the midlife matchmaker's advice for looking stylish on a first date? "You want to feel really confident. You've got to put something on where you go, 'This is it'."
And, above all, be yourself: "If you don't normally wear make-up, don't wear loads of make-up. If you don't normally wear dresses, wear trousers. You want people to know who you really are."
JD Williams is the headline sponsor of My Mum, Your Dad, and has launched its latest autumn/winter 2023 collection with brand ambassador Davina McCall. The curated collection is available online in September from sizes 8 to 32.