It is remarkable that 20 years on from the release of the first Call of Duty, the series is still such a juggernaut. Having sold over 400 million copies, it is the best-selling first-person shooter (FPS) ever.
It won out against the likes of Battlefield and Medal of Honour whose relevancy waned at a much faster rate.
While it continues to sell well, the same formula has grown stale and, with Call of Duty: Modern Warfare III, it is clear publisher Activision cares more about having a yearly release than making a quality product.
Recent reporting from Bloomberg suggests that developer Sledgehammer Games had a year and a half to make the game rather than the usual three-year development cycle.
That lack of time shows as the campaign feels incredibly rushed and thrown together at the last minute, while the multiplayer reuses maps from decade-old games and gives them a face lift.
Campaign
The campaign does kick off with a bang as you storm the familiar gulag from Warzone and break out longtime series antagonist, Vladimir Makarov.
After a traditionally bombastic opening, the story moves at a breakneck speed and moments flash by in an instant without having any weight to them.
Sledgehammer tries to replicate the shocking moments of past games, but instead they feel jarring and out of place.
Sledgehammer tries to replicate the shocking moments of past games, but instead they feel jarring and out of place.
Series regulars Captain Price, Ghost, Kate Laswell and Farah return as they team up to take down Markov, who has a large army to do his bidding.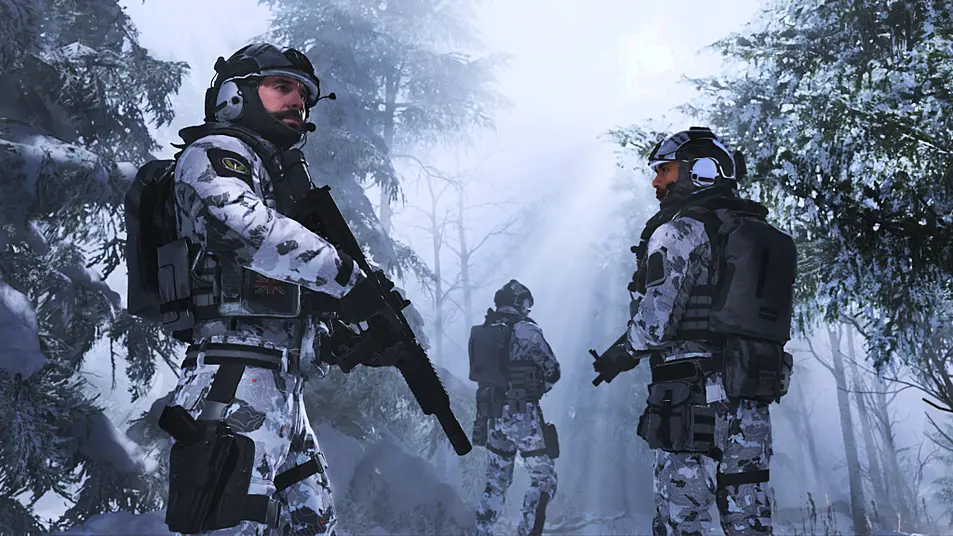 While the impressively rendered cutscenes do a good job of setting the scene, when you actually get into the missions themselves, issues start to crop up.
One early mission sees you invading a base where you have to blow up multiple helicopters with C4.
The instructions you get over comms make it seem like you should approach the mission stealthily, but once you blow up one of the helicopters, the enemies are alerted and your cover is blown.
The mission descends into an all-out gun fight where it is essentially you against an entire base.
This is a recurring problem with the missions, as you are placed in open areas surrounded by enemies and the only legitimate way to approach them is by blasting your way through.
This can often lead to a frustrating gameplay loop where you are overwhelmed by enemies and if you manage to get through them, backup arrives to finish the job.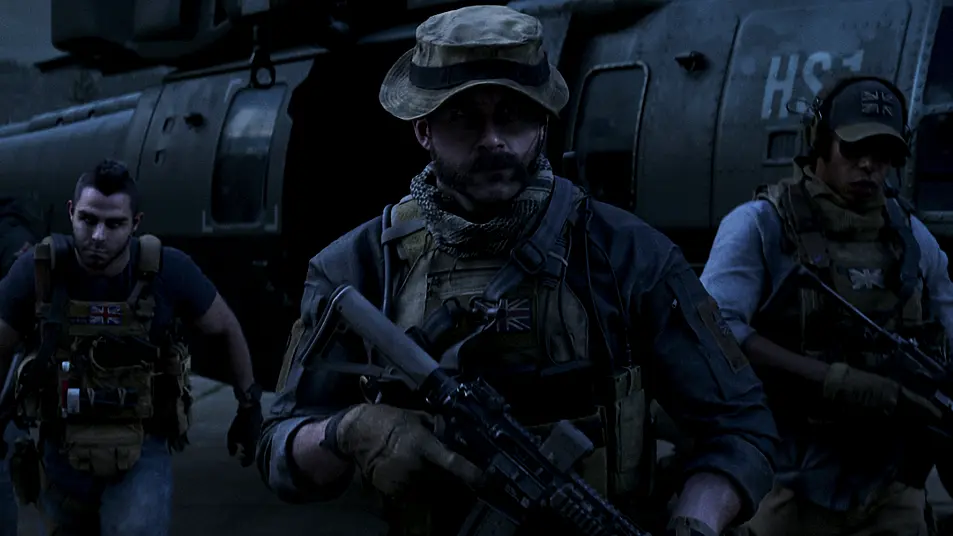 It doesn't help that the checkpoint system is terribly implemented; if you don't complete the main objective before dying, you have to go back to the start of the mission.
Often, the main objective involves doing multiple tasks like disarming bombs, but each of them is in an area surrounded by enemies, meaning your odds of dying are high.
The gunplay, on the other hand is solid and there are plenty of weapons lying around, but their approach was clearly if it is not broken, don't fix it.
While the story does end on a high note with a mission in the London Underground, a cheap death at the end feels anything but earned.
5/10
---
Multiplayer/zombies
Like every year, the main attraction for Call of Duty: Modern Warfare III is the multiplayer, which comes with various different modes.
As well as the classic ones like Team Deathmatch, Domination or Search and Destroy, there are newer modes like Cutthroat, which sees three teams of three against each other with just one life for every player.
Ground War is a large-scale battle involving ground and air vehicles and War is a 6v6 mode where teams attack and defend objectives on a large map.
Finally, there is Invasion which is a large scale Team Deathmatch with 20v20.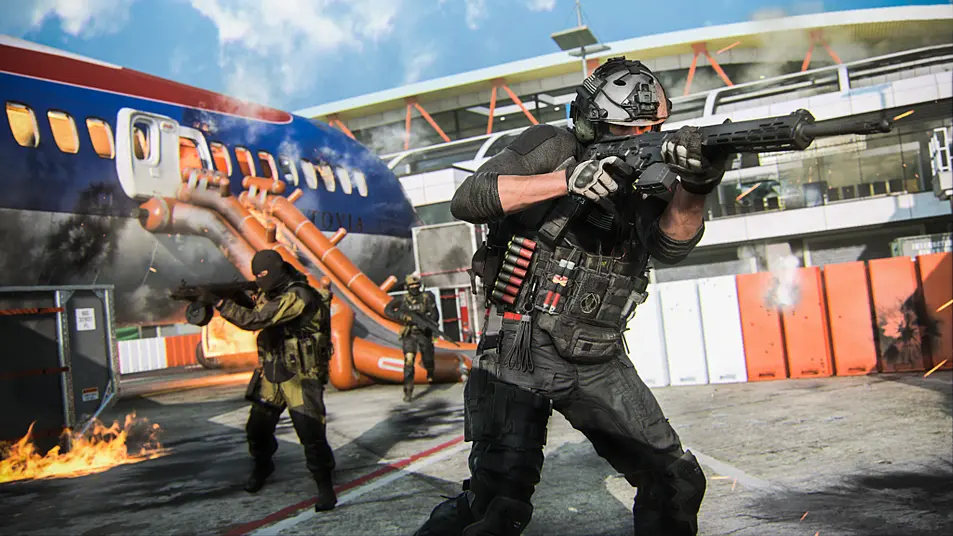 It is all a lot of fun and very familiar, but the biggest issue is how many of the maps are just upgraded versions from the original Call of Duty: Modern Warfare 2 back in 2009.
The likes of Rundown, Terminal and Wasteland do look a lot better two decades on, but it is disappointing there are no new maps.
The only real change to the gameplay is that it takes slightly longer to kill enemies in multiplayer, but it is almost identical to last year's instalment. Along with the lack of new maps, it makes for an overall lacklustre offering.
Zombies is a nice change of pace as it is a team-based mode where you are tasked with carrying out various objectives while being swarmed by zombies.
It is a fun mode and with various story missions sprinkled in, it feels like its own separate universe, one where the more whacky things are the better.
6/10
---
As an overall package, Call of Duty: Modern Warfare III feels like an add-on that was turned into a full game, which is exactly what happened.
It is hard to pin the blame on the developers when they were forced to make a full-price product in such a short time.
That decision resulted in a game that is utterly uninspired and one that no one should run out to buy if they are hoping for a meaningful improvement to the Call of Duty formula.