A Wexford man suffered fatal injuries during his first lesson on learning to ride a motorcycle after colliding with a wall at a training compound, an inquest has heard.
Paul Martin (48), a father of three from Cromogue, Bunclody, Co Wexford, died at Tallaght University Hospital in Dublin on June 13th, 2021 a few hours after being transported by air ambulance from the Showgrounds in Enniscorthy, Co Wexford, where he had been taking a professional driving lesson in the car park of the local greyhound stadium.
Evidence was heard that Mr Martin was training in stopping at a T-junction on a Suzuki SV650 motorbike but instead of turning drove straight into a concrete wall.
He was participating in the first day of a mandatory three-day Initial Basic Training course for learner motorcyclists.
Relatives of the deceased told a sitting of Dublin District Coroner's Court on Monday that they were concerned over the manner in which the circumstances of his death had been investigated by gardaí, the Health and Safety Authority and the Road Safety Authority.
'Careful and cautious'
His wife, Rita Martin, described her late husband as "a very careful and cautious man."
She told the coroner, Aisling Gannon, that she and her family had serious concerns about how the tragic death had occurred and how it was subsequently investigated.
Ms Martin said they had been left chasing the various authorities seeking answers about his death while it had taken 20 months before her husband's helmet and training logbook were returned to them.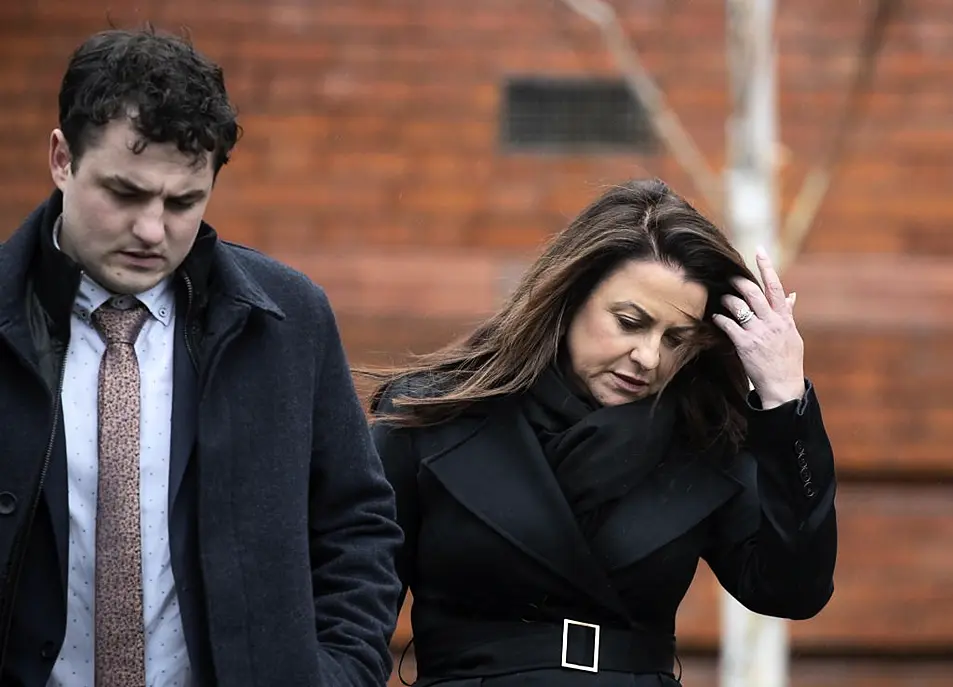 The couple's son, Josh Martin, told the inquest how seeing his father in hospital was "like a horror film as his head was cracked open like an egg."
The inquest heard the witness describe replaying the events of the day his father died over on a daily basis "like a film."
"My life turned completely upside down. I don't want to get out of bed. I don't want to be alive," he remarked.
He recalled how the deceased was not only his father but his best friend, whom he regarded as "invincible."
Mr Martin vowed that he would try to ensure that his father would not be made "a scapegoat" for what happened on the day.
'Disregard for safety'
He also criticised the failure of the authorities to preserve the scene and clean up the area following the fatal collision.
Mr Martin described going to the accident site the following day and finding a pool of blood but being mistakenly informed by a garda that it was hydraulic oil.
He claimed HSA inspectors had not visited the site until two days after the incident and had not returned calls from his family.
"I feel the same disregard for safety is still taking place and it feels like everything is being swept under the carpet," he added.
Driving instructor, Stephen Hodnett of Two Wheels Training in Enniscorthy, told the coroner's court that Mr Martin had already completed several practice runs of stopping at a T-junction without incident before the collision.
He described the task as "one of the slower exercises" in the training course which was "as much about education as skill riding a bike."
Mr Hodnett said Mr Martin had begun training at 8.30am that morning and they had just returned to training after a coffee break at around 12.40pm when the accident happened.
He said the motorcyclist was knocked out on impact, while his helmet came off his head and was later discovered on the far side of the wall.
'No panic'
Although gardaí had recorded that Mr Hodnett had described the victim as appearing to be in a state of panic just before the collision, he told the coroner that he did not recall making such a comment.
"There was no reaction. There was no panic," said Mr Hodnett.
Becoming emotional, the instructor said the only thing he could not understand was the rider's lack of reaction.
"He was looking straight through me as if I was a ghost," he recalled.
Mr Hodnett said he was an approved instructor with the RSA who had also certified the Showgrounds for use in training with motorcycles.
He confirmed Mr Martin was wearing the appropriate gear including a helmet.
Asked by the coroner if he had any concerns about Mr Martin's ability with a motorcycle, Mr Hodnett replied: "Zero."
However, he said it was not always possible to tell if a rider had closed the strap on their helmet and it was an issue he encountered frequently.
In reply to questions from lawyers for Mr Martin's family about the safety of training near a wall, Mr Hodnett stated: "Eight meters from a wall is a hell of a lot safer than one metre from a moving car."
The inquest heard evidence that an inspection of the Suzuki motorcycle used by Mr Martin was found to be in excellent condition prior to the collision.
Garda Lorraine O'Dwyer said a file on the case had been forwarded to the DPP who directed that no criminal prosecution was warranted as it was deemed a tragic accident.
HSA inspector, Joeline Cantwell, said no defects had been found with the helmet used by the deceased, while all the required risk assessments and safety statements had been in place at the time by Two Wheels Training.
The inquest heard the RSA has no powers to investigate such incidents but could respond to complaints to see if approved driving instructors were compliant with road safety regulations.
RSA official, Marian Lambe, said it was aware of the investigations into Mr Martin's death being conducted by both gardaí and the HSA.
Ms Lambe said the RSA had no concerns about Mr Hodnett as an instructor, while it had recently re-certified the Showgrounds in Enniscorthy for use as a training compound.
Post-mortem
Post-mortem results showed Mr Martin died from multiple traumatic injuries consistent with a motorcycle colliding with a wall.
Lawyers for Mr Martin's family claimed his death was avoidable as his helmet was not correctly fastened while the training compound was accessible to the public during lessons.
However, the coroner said the family's suggestion that the training centre was unsuitable and quite dangerous was not in keeping with the evidence.
Ms Gannon also pointed out that the deceased's catastrophic injuries were not confined to his head.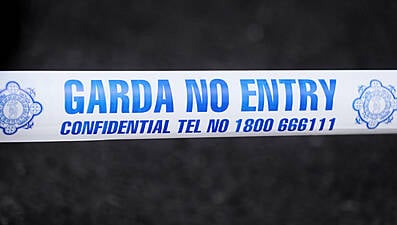 Ireland
Mayo death: Pensioner whose body was found in burn...
Based on the evidence, the coroner returned a verdict of accidental death.
Ms Gannon said she would recommend that the RSA would advise driving instructors to check that learner motorcyclists had properly closed their helmets at each stage of a training course, particularly after taking breaks.
At the conclusion of the inquest, Ms Martin said she had raised her family's concerns because they wanted to ensure that no other family would suffer in a similar way as her husband should not have lost his life that day.
"There is no blame here. It's about lessons learned and putting in place best practice and standards," said Ms Martin.