Taoiseach Leo Varadkar has accused Sinn Féin leader Mary Lou McDonald of evading accountability over her party's finances and "links to organised crime", in a rebuff to calls for a Government minister to take questions on a sale of land.
The exchange arose out of an objection to the Dáil's order of business in which an opposition TD called for a question-and-answer sessions with Minister of State for Skills and Further Education Niall Collins.
Last week, Mr Collins told the Dáil he had "no doubt" that his actions in relation to the sale of land in Co Limerick in 2008 were legally correct.
That statement came after it was revealed his wife purchased land from Limerick County Council in 2008, after he attended a meeting of the Bruff Area Committee where the sale was proposed.
Mr Collins said the process was "all done in full transparency" and the sale occurred when he was no longer a member of the council.
On Wednesday, People Before Profit TD Paul Murphy objected to the Dáil's proposed order of business for the week on the grounds that he found Mr Collins statement "deeply unsatisfactory" and requested a questions and answers session.
"He failed to clearly state whether he knew his wife had expressed an interest in the land when he participated in the decision to put it up for sale," Mr Murphy said.
Mr Varadkar questioned whether it would be more appropriate for Mr Murphy to answer questions relating to his involvement in a protest in 2014.
On November 15th 2014, at Fortunestown Road in Jobstown, Dublin, ex-Labour Party leader Joan Burton was leaving an adult graduation event when she was heckled by protesters opposed to water charges being introduced on the back of government-imposed austerity measures.
Along with her adviser Karen O'Connell, the then Labour leader was placed in a garda car which was subsequently surrounded by demonstrators for a number of hours.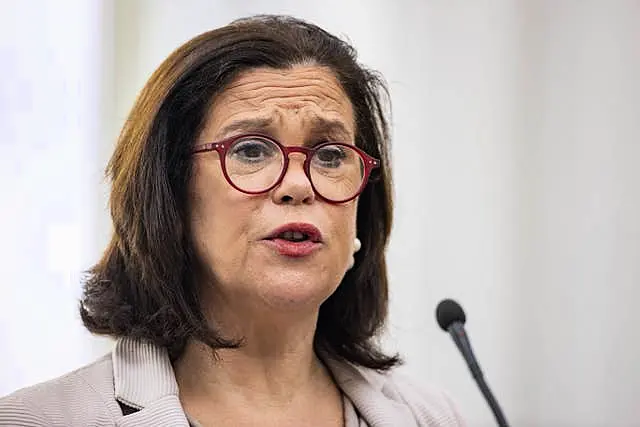 Mr Murphy and five others were found not guilty of falsely imprisoning the two women.
Mr Varadkar said: "It is the job of Dáil Éireann to hold ministers to account.
"Of course ministers should come in here and make statements and answer questions in relation to their ministerial responsibilities, but this matter doesn't relate to Minister Collins ministerial responsibilities.
"It relates to the events of the Bruff Area Committee 16 years ago and that's a different matter, in my view.
"If TDs are going to come in here and account for their actions that are not related to their ministerial functions, why is it Deputy you didn't come in here?
"You detained two women against their will in Jobstown several years ago."
Mr Murphy said this was a "scandalous abuse of privilege" and he had been found not guilty.
Mr Varadkar replied: "Found not guilty of a particular offence."
Ms McDonald described the Taoiseach's response as "pretty disgraceful".
The Taoiseach replied: "I'm not surprised that you believe my earlier response was disgraceful because you're another person who refuses to come into this house to answer questions.
"Accountability shouldn't be just for ministers, questions have been raised about your party's finances, and about your party's links to organised crime.
"You won't come in here and make a statement and take questions.
"These are more serious matters, deputy, than what happened at the Bruff Area Committee 16 years ago, and you refuse to come in here and answer questions about your party's finances or your party's links to organised crime."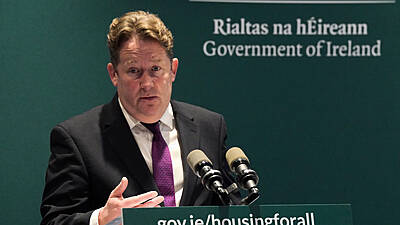 Ireland
Darragh O'Brien insists he is no 'spoofer' as he d...
He later added: "You demand accountability of others and evade it always when it relates to yourself and your party."
Ms McDonald has previously said her party stands against organised crime.
On April 20th, she told the Dáil: "Sinn Féin stands 100 per cent with law-abiding citizens, with the members of An Garda Síochána, with the court system, all of it, including the Special Criminal Court, against the threat of organised crime."