Ireland needs up to 50,000 more houses a year, a minister has admitted, but has said the government will build "significantly more" social homes than it did last year.
The Government's Housing for All plan aims to build an average of 33,000 homes a year between now and 2030, although the housing minister has admitted that closer to 40,000 new-builds would be needed to meet demand.
Although almost 30,000 homes were built last year, well surpassing the government's target, concern has been expressed about meeting this year's target due to supply chain constraints.
The government also fell short of its target of building 9,000 social homes in 2022, and has a target of 9,100 new-build social homes this year.
During Leaders' Questions on Wednesday, Minister for Business, Simon Coveney defended his government's record on housing, while admitting that the pace is too slow.
Mr Coveney, who served as housing minister from 2016 to 2017, said that a combination of social housing, affordable housing, affordable rental, cost rental, supported rental accommodation and private housing delivery was needed.
"We need to get to somewhere between 40,000 and 50,000 housing units per year. We know that, and we need to be above 10,000 social houses per year and there needs to be a significant mix of affordable housing," he said.
He criticised comments made by Social Democrat leader Holly Cairns who said that "housing is now only affordable for those on the highest incomes", and that rents are "astronomical" for workers.
Mr Coveney said: "But this statement that you make that nobody can afford to buy a house when you know the stats show 38,000 people have bought their first home on the back of the First Time Buyers grant, that I introduced as housing minister, is misrepresenting the facts."
She responded to say that she had said only those on the highest incomes can afford homes, and that her criticisms were not based on one year in government, but 12 years of Fine Gael in government.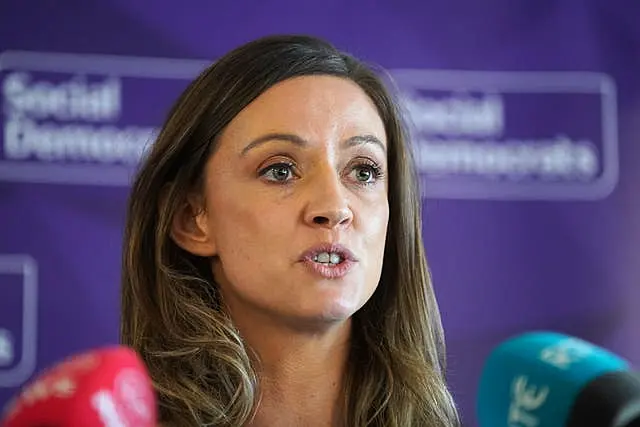 Earlier in the Dáil chamber, Sinn Féin leader Mary Lou McDonald said that people were being "robbed of the roof over their heads" due to the government's "cruel" decision to end the eviction ban at the end of March.
Reading out the stories of four people who have been evicted or are facing the threat of eviction, she repeated a question asked before of where these people would go.
Mr Coveney repeated the government line that extending the eviction ban would have made the situation worse, and said that 10,000 social houses were provided for people last year.
"I'm not suggesting that the pace of delivery of social houses, affordable houses, cost rental accommodation, is happening at a fast enough pace right now, but it is accelerating all of the time," he added.
He questioned Sinn Féin's and Ms McDonald's "credibility" for raising "these questions week after week".
"Do you know how many social houses were actually built and completed last year in Northern Ireland? Less than 900.
"In this jurisdiction, deputy, it was almost 8,000 in terms of new social housing has been delivered.
"When I became housing minister a number of years ago, local authorities in the previous year had built less than 100 new social houses and now we're seeing 7,500 to 8,000, and we will deliver significantly more than that this year.
"I know that there are many households that are worried and are concerned and there are far too many people homeless in this country. But we are responding by increasing supply – which is the answer," he said.
He said that "you might take a look at your own performance before you start lecturing others".
Ms McDonald said that "the critical distinction" between the government in Dublin and the Stormont Executive was that "here, public finance isn't the issue".
"There, it is. There, the block grant and the Tories are an issue."
"When you were Housing Minister, there were 5,000 souls – god help them – homeless. There's now 12,000, and we have record house prices. We have record, extortionate rents. We have a government that brags of its largesse."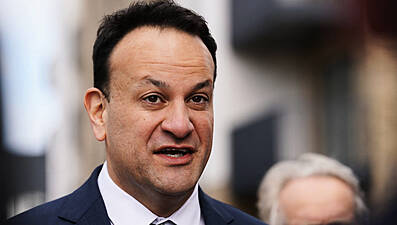 Ireland
Varadkar accused of being 'smug' as TDs battle ove...
Mr Coveney said: "We're a government that actually believes in homeownership.
"Whereas you want to be in a government that wants to continue to focus solely on one kind of tenure, which is social housing. We believe in both.
"We believe that people who want to buy their own homes need a leg up from the State to do that. You don't believe in that. We believe in affordable housing. We believe in cost rental, and we believe also in social housing," he said.