Political leaders in the North have described talks with Rishi Sunak on a potential Brexit protocol breakthrough as high on positively but low on detail.
The British prime minister held bilateral meetings with all five of the main Northern Ireland parties at a luxury hotel on the outskirts of Belfast on Friday amid mounting speculation that a UK/EU deal on the trading arrangements is close.
However, Tánaiste Micheál Martin has cautioned that he believes there is a "distance to go yet" before an agreement between the UK and the EU is over the line.
The five main Stormont parties – Sinn Féin, the DUP, Alliance, the Ulster Unionists and the SDLP – were invited for individual meetings with Mr Sunak on Friday morning.
Sinn Féin president Mary Lou McDonald said there were clear signs of progress on the protocol and that it was "very much game on".
"It's clear now that significant progress has been made and we're very heartened by that," she said after meeting with Mr Sunak for the first time.
"I think we've all seen in recent weeks certainly an upping of the pace of political engagement and activity. That, to our mind, is a very, very positive thing. It's absolutely necessary that there is intensive goodwill, good faith work done between the parties."
She said that she believed Mr Sunak was in Northern Ireland "to see what everybody thinks and to listen to all perspectives".
"He accepts that the core of the protocol has worked and he has expressed the need to negotiate and to figure out how to resolve those parts that need a smoother application, or, as he put it, 'the parts that weren't working'.
"There's no doubt, the protocol is a consequence of Brexit and the protocol is necessary, and the prime minister is in absolutely no doubt of that."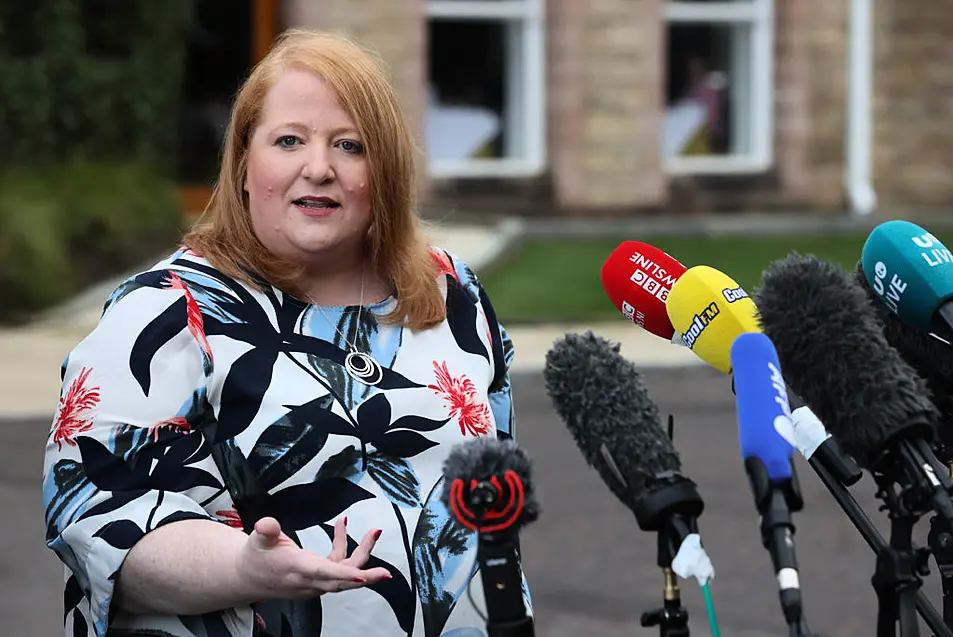 Leader of the cross-community Alliance Party Naomi Long said Mr Sunak was in listening mode, and that there was "some heavy lifting still to be done" to secure a deal.
"It seems apparent that while he was not in a position to brief us about the details, that things are gradually moving in the direction of a potential deal," she said.
"But we are not over the line yet. That doesn't mean that we won't be very soon, but there's clearly some heavy lifting still to be done."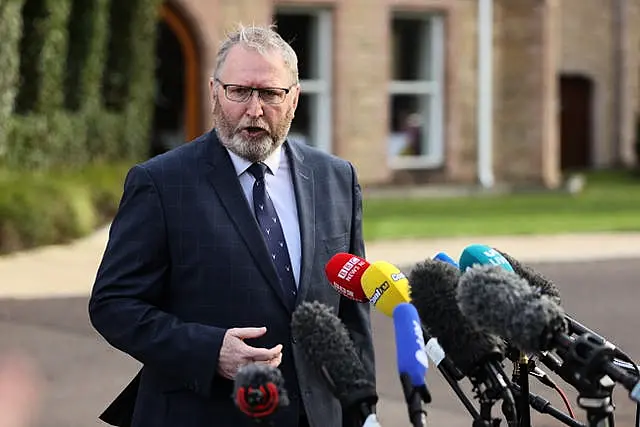 Mrs Long said she stressed the importance of maintaining the dual-market access that the Northern Ireland Protocol offers to traders from the region, enabling them to sell freely within the UK internal market and also into the EU Single Market.
"We were trying to convey to him the importance to local businesses, and to Northern Ireland as a whole, of having a relationship with the EU that is positive and constructive, of having stability, of maintaining dual access in terms of markets, and on us being able to move forward and restore the Assembly," she said.
She added: "We have been very clear that our bottom line is about maintaining that dual-market access for Northern Ireland, that uniqueness that would allow us to grow our economy and become successful, and it's important that we're able to do that."
Ulster Unionist Party leader Doug Beattie said Mr Sunak claimed there was a way to go yet on the Northern Ireland Protocol deal.
"I will take what he said to me, he said 'there's a way to go yet', is what he said, his words," he told reporters afterwards.
"That doesn't mean that things won't move quickly, that he did say there's a way to go yet, so that tells me that a deal has not been finalised."
He added: "Really, all he said was things are moving quicker than he probably anticipated them actually moving.
"But when he says there's still some way to go, that sort of tells me that we could be talking next week, that doesn't mean it will be next week, it could be the week after.
"I think some things that were sticking points may have been fixed quicker than they probably thought they were going to be fixed, and, therefore, where they thought they may have had a long, protracted discussion about something, I think it resolved itself quite quickly. So, I think that's what he's really talking about."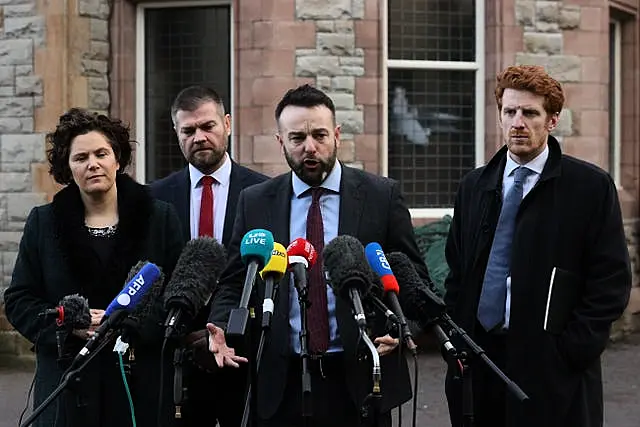 Mr Beattie said details on a potential deal were not outlined and he expressed concern that local parties were not being briefed on the details.
"There is a nervousness, I would say, between the EU and the UK, that there will be a running commentary on this and that could end up with things backsliding," he said.
"I can understand that but neither can they just dump something in front of us on the table and say 'there you are, there's a deal, take it or leave it'. You know we have to be involved in this and make some common-sense decisions."
Emerging from his meeting with Mr Sunak, SDLP leader Colum Eastwood said the UK prime minister had given "scant" detail on the potential deal with the EU.
He said he believed that Mr Sunak was "ticking the box" of engaging with the Stormont parties.
"I think he's very careful not to get into too much detail until the deal is done and I suppose that's fair enough," he said.
Mr Eastwood said he made clear to Mr Sunak that the dual market access must be preserved.
"He said the deal is not done yet," he added.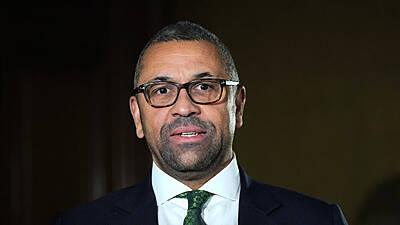 Brexit
Cleverly and Sefcovic hold 'productive' meeting ov...
"I think he's clear that lots of progress has been made and that's what we've been hearing from the European side and from Dublin as well. But he says it's not done and he's going to Munich to see Ursula von der Leyen (European Commission president) and we'll see what comes out of that.
"But I would be fairly optimistic that we're very close to an agreement.
"We have to be courageous and we have to take steps that allow local governance to be back up and running to deal with the health service and to pick up the opportunities that the protocol provides for the economy."