Earlier on this week, reports emerged of a minority of staff at nursing homes refusing to get the Covid-19 vaccine.
HSE chief executive Paul Reid branded this "inexcusable", while stressing it was a minority.
However small the minority, this will raise questions for employers about how to deal with the situation if it arises in other businesses when the vaccine becomes more readily available.
The Health and Safety Authority said an employer must explain the benefits and drawbacks of vaccination and non-vaccination when offering it to an employee, however, employees do not have to accept vaccination.
The HSA added: "If an employee decides not to avail of the offer of a vaccination, the employer must review their risk assessment and decide whether the employee can carry out the work task without vaccination, and what other protective measures are needed.
"There may be certain circumstances where it is deemed that an unvaccinated person is not safe to perform certain work tasks and in such circumstances, the employer may have no option but to redeploy the worker to another work task. This decision would need to be agreed between the employer and a medical practitioner in consultation with the employee."
Peninsula employment law expert Alan Hickey spoke to BreakingNews.ie about what obligations and responsibilities employers and employees have when it comes to vaccination.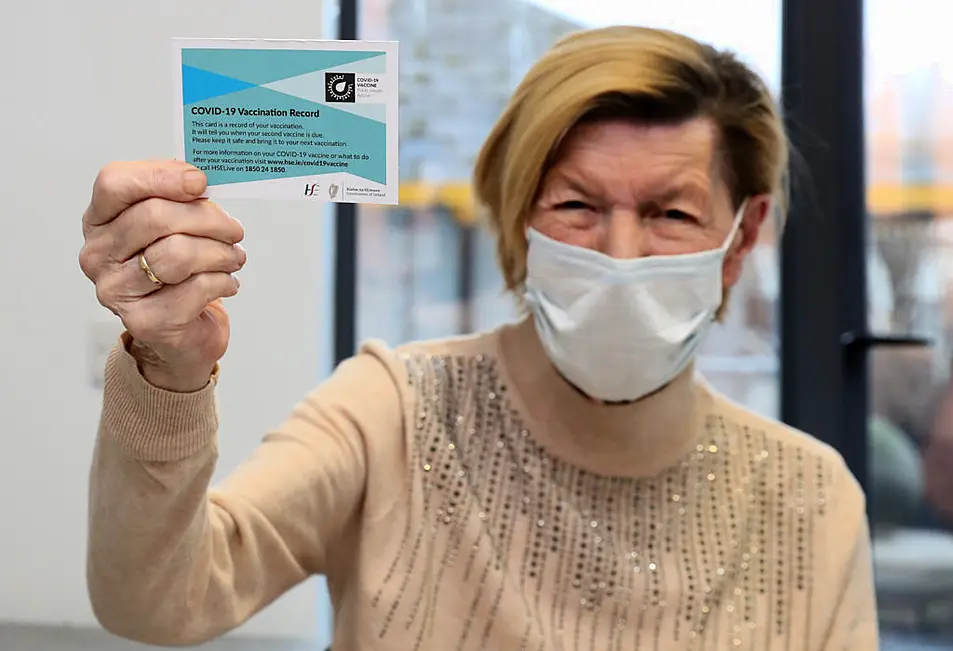 Mr Hickey said he has received a large amount of queries from employers about vaccination.
"They're wondering about their health and safety obligations, their employment law obligations, what they can and can't do. A lot of it is hypothetical. This [nursing homes] has brought it to employers' attention, and they're thinking, 'what will I have to do if I face a similar situation?'
"We are also getting questions from nursing homes where the vaccines are being rolled out, none who have had staff members who have refused so far, more along the lines of keeping a record of people who have got the vaccine.
"A lot of questions from employers are 'How do we address this now?'"
Mr Hickey stressed that there is no one size fits all example, however, he outlined ways employers can prepare for vaccine rollout.
He also pointed to a recent Ipsos/MRBI poll as evidence that the situation may not be as difficult as employers may anticipate.
The poll, conducted for the Irish Pharmaceutical Healthcare Association, found that 75 per cent of people will definitely get the vaccine, seven per cent definitely won't, and 18 per cent are unsure.
"There's two different ways of looking at it — one is the health and safety side of things and one is the employment law side of things.
"Under the Safety, Health and Welfare at Work Act, an employer has a duty to ensure, so far as is reasonably practicable, the safety, welfare and health of his or her employees.
"In that respect, as far as Covid is concerned, an employer's first duty is eliminating the risk by asking people to work from home, if that's not reasonably possible then the obligation is to carry out a Covid-19 risk assessment.
"In terms of control measures it's social distancing, identifying congestion points, communal areas, rolling out hand sanitiser, face coverings signage and so on. The question then is should obliging people to get a vaccine be a mandatory control measure?
"My answer to that in short would be no because it isn't widely available to employers across the community. They can't control the vaccine programme, so they can't oblige their staff to get it at the moment.
"I'm not convinced either that employers can rely on health and safety regulations to force through a vaccine on their staff so on that basis the focus is not on insisting that employees get vaccinated, it's on encouraging them to get vaccinated and communicate with your staff in that respect."
Employment law
He added: "From the employment law side of things, can you insist from that perspective? The short answer to that would be you'd have to encourage them to get it, so it's a similar stance.
"You could only redeploy an employee if you have the contractual ability to do so, so employers will have to assess whether to have that built into their contracts of employment.
"Having said that, if you do try and bring through such a change in someone's contract and the employee agrees to it, the chances are that they're happy to get the vaccine in the first place.
"The employment law risk is the unfair dismissal claim or constructive dismissal if you start trying to force through changes.
"You also have the concern regarding discrimination, which would be that the employee has a medical reason for not getting the vaccine or a certain religious belief."
Mr Hickey explained that any scenarios where employees are fired for refusing to take the vaccine would come under whether it was a reasonable instruction.
"There are a couple of situations where it would be deemed a reasonable instruction. One is the blocking of transmission, if the vaccine is found to block transmission at some point, then it could be claimed that the employee's refusal — particularly if they're looking after patients or in a customer facing role in retail — means they're putting colleagues and patients at risk.
"Secondly, if all of your remaining employees have been vaccinated and if one or a few employees haven't been vaccinated, and are refusing to do it, therefore they're insisting on you as an employer to retain control measures. They're requiring you to do that because they won't get vaccinated then it could be considered a reasonable instruction.
"It remains to be seen [if vaccines will eventually block transmission], I won't profess to be a medical professional but if the evidence suggests that in the future it would make it easier for employers."
Mr Hickey's advice to employers is to start preparing now. While this is an unprecedented situation, he does have some tips on how people can be proactive in preparing for the time when vaccines are more readily available.
Communication
"It's worthwhile now seeking to canvass the views of employees to see who might be unsure or undecided.
"You can see what their concern is, medical concern or religious belief, it might be a justifiable anxiety with all the misinformation out there, and then you can look to provide them with more reliable information. Start that process of encouragement now.
"I would suggest employers open a policy of communication with staff and to roll out documentation with employees.
"Employers can also think outside the box, offer paid time off to attend a vaccine appointment, so they don't have to do it outside working hours."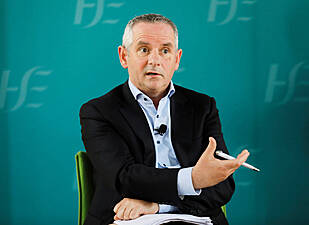 Ireland
Nursing home staff refusing Covid vaccine 'inexcus...
While most of the questions from employers now are hypothetical, Mr Hickey anticipates the question of employee vaccination to become more of an issue as vaccine rollout ramps up.
He reiterated his advice for employers to start preparing now, and put in measures to track employee vaccination.
"I would anticipate from April onwards when the vaccine becomes more widely available we'll see a lot more questions from employers which is why I'm encouraging them to look at this now rather than scrambling when it's their turn.
"Bright HR have created an online tool called VaccTrack, it makes it easy for employers to record who has had the vaccine and who is on the waiting list, over 2,000 companies are using it, and it's a very beneficial record keeping process for employers."