Minister for Children Roderic O'Gorman has said that childcare services in Ireland have come a long way as the sector was historically underinvested in "for decades".
"We're playing catch up, but we've made really important strides over the last three years. €400 million increase, That's 60 percent growth in state investment. I don't know any other area of state funding that has grown so much so quickly," he told RTÉ radio's Morning Ireland.
His comments come as a large number of childcare providers across the country are expected to close for three days from today in protest over what owners describe as a shortfall in Government funding.
The Federation of Early Childhood Providers (FECP) is organising the action which will see childcare providers, parents and employees staging a demonstration outside Leinster House later today.
There will be local protests in locations around the country tomorrow and on Thursday.
Mr O'Gorman said he had met with the Federation seven times now since he took on the portfolio.
He has also met with Early Childhood Ireland, Childhood Services Ireland, and last week met with the Early Years Forum, which represents employers, unions, parents, all of whom, he maintained, recognised the "really significant investment" over the last three years.
"I am looking to continue that in this year's Budget. I am looking to continue investment into services. We're coming from a long way behind. Ireland, historically underinvested in child care for decades."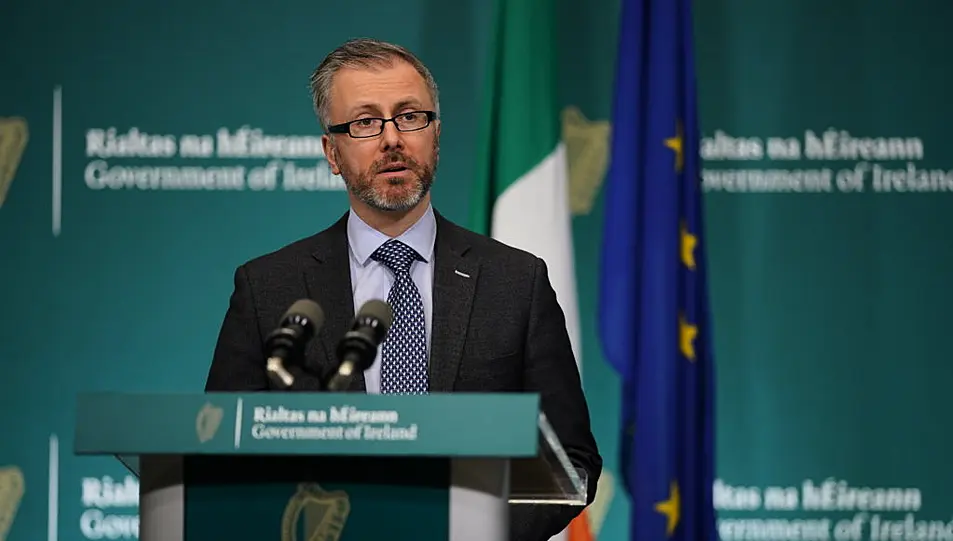 The Minister said that core funding was there to support services "to do things like pay their staff better. We secured a pay increase for childcare staff.
"Last year was the first time ever that we have legally mandated levels of pay for staff, and that came through because of the additional core funding that the state provided to the service."
Mr O'Gorman said he will be pushing, in Budget negotiations, to continue to decrease fees for parents. "I'll be looking to invest in schemes like AIM, the Access and Inclusion Model that helps children with a disability. I'll also be looking to continue to grow core funding so we can support providers.
"Remember when I announced core funding two years ago it was €207 million. This year it's €287 million. I grew 11 percent between year one and year two. So we grew the amount of core funding at the level of inflation recognising the pressure that childcare puts on families."
Mr O'Gorman said he wanted to continue to support childcare providers, but he also wanted to cut fees for parents. The Federation had called for the removal of the pay freeze in the sector, but if that was removed, it removed the ability to secure cuts in costs for parents.
When asked about previous promises he made to halve childcare costs, Mr O'Gorman said he wanted to support parents, but he also wanted to support services. "We also want to enhance the ability of children with a disability to access early years through the AIM programme."
Mr O'Gorman acknowledged that Ireland was "way behind" a lot of European countries with regard to the childcare sector.
"We are way behind and that's why I've made it a key goal of my time as minister to address that. That's why we've secured an extra €400 million over the last three years for investment in childcare.
"It's why when I told childcare providers I'd provide them with that extra money in core funding. One of the conditions was that they had to pay staff better. That's how we got designated wage rates for childcare workers. There's a long way to go.
"We're coming back from decades of underinvestment. But we've made real progress.
"And if you speak to if you speak to the trade unions who represent workers, if you speak to Early Childhood Ireland, they all recognise that major strides have been reached, have been achieved over the last three years, and they recognise core funding is central to achieving all those goals cutting costs for parents, better pay for staff, sustainability for providers."