The President of Ireland was unlikely intending to undermine the country's political leaders when he criticised the United Nations (UN), a minister has said.
Media Minister Catherine Martin said Michael D Higgins was "absolutely entitled" to his opinion on the UN.
On Tuesday, Mr Higgins accused the organisation of "losing credibility".
He made the remarks in a speech, at the National Ploughing Championship in Co Laois, in which he also called on citizens and farmers to "play their part" in combating climate change.
His comments came as senior ministers, including Taoiseach Leo Varadkar and Tanaiste Micheál Martin, were attending the UN in New York.
While criticising countries who have not achieved global sustainability goals, Mr Higgins claimed the UN was "falling".
"It's losing credibility," he added.
"It is unable to stop war, it is unable to end famine, it is unable to stop conflicts, it is unable to manage migration, and it will be saved by the influence of countries like Ireland who have no… other aim or ambition other than to have a safe, sustainable and peaceful world."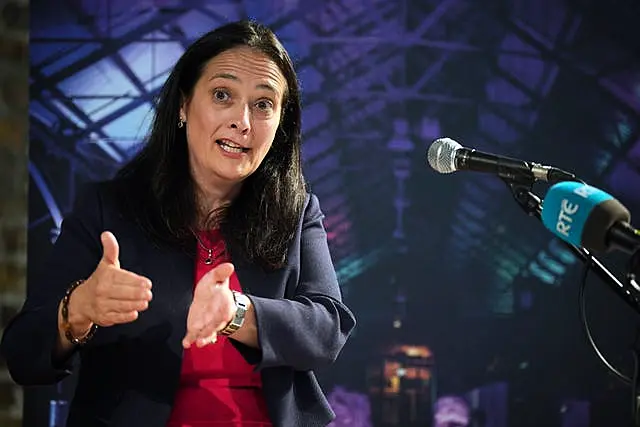 Fielding questions from reporters in Dublin on Wednesday, Ms Martin was asked if the President had undermined the country's political leaders while they were in New York.
"I doubt if that was his intention," she said.
Asked if the President had respect for the UN, the minister said: "I think the President is absolutely entitled to his own opinion on this.
"There is an obvious need there, I think, for reform of the UN Security Council, but we should never undermine the great work that's being done as well when it comes in terms of security and the work that's done with refugees."
In his speech on Tuesday, President Higgins also criticised the EU for promoting a "US style" of agriculture as he addressed farmers and families gathered at the main stage at the championships.