Sinn Féin has been challenged over the planned attendance of one of its senior representatives at a South Armagh commemoration event.
North Belfast MP John Finucane is set to attend the event billed as the "South Armagh Volunteers commemoration" this weekend.
Victims' representatives have called on Mr Finucane not to attend as they believe it will commemorate the activities of the IRA during the Troubles.
Sinn Fein may want to keep a foot in the past whilst telling innocent victims to keep their "eyes towards the future" but if republicans are going to eulogise psychopathic killers then they can expect to be held to account.https://t.co/dWlhbMLPPx

— DUP (@duponline) June 6, 2023
Sinn Féin vice president Michelle O'Neill said everybody has a right to remember their dead.
"That was a core part of the Good Friday Agreement," she told RTE radio.
"So let's be respectful of the fact that we all have a different lived experience and perhaps even a different perspective in terms of how things have unfolded over the years.
"But let's be respectful of each other and let's be mindful of all those people that lost their lives."
DUP Newry and Armagh MLA William Irwin claimed Ms O'Neill's words "don't match reality".
"It is entirely correct to say that many different families are grieving," she said.
"What she fails to explain however is how organising something that is effectively a carnival, complete with music and children's entertainment does anything to deal with anyone's grief.
"Most notably however for those innocent victims, this event glorifies the terrorists who made so many victims in Northern Ireland."
Mr Irwin also claimed the event is "not about 'healing the wounds of the past'", but "tailored to encourage a new generation to revel in the actions which caused many of those wounds".
He called for an explanation of "exactly who and what" the event is commemorating.
Earlier, Ms O'Neill, who herself has been criticised for attending events commemorating IRA members killed in the Troubles, said there had been a "complex history" and there was a need to be respectful of difference.
"Many people lost loved ones throughout the course of the conflict and all those losses of life mean there's a family that are grieving at the heart of that."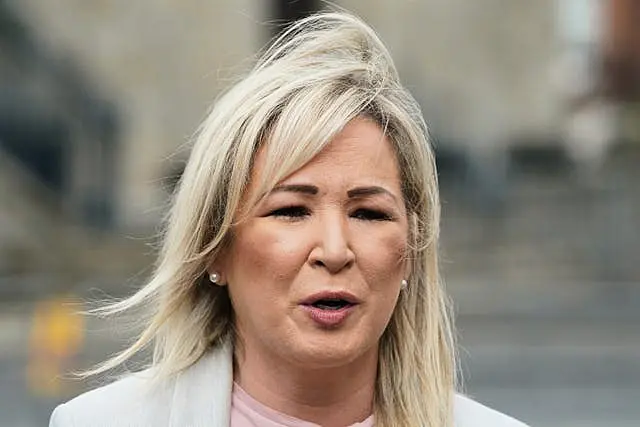 Ms O'Neill said while trying to "heal the wounds of the past", it is important to keep "eyes towards the future".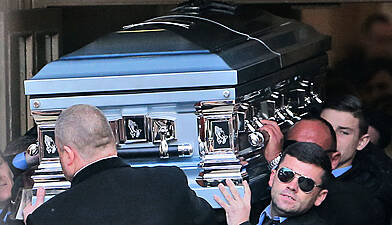 Ireland
Kinahan gang boss Liam Byrne says he will fight ex...
"Let's keep looking towards the future, let's keep mending hurt of the past, let's keep trying to build a better society for us all to live side by side and be respectful of our difference."
Ms O'Neill said Mr Finucane was part of a team looking towards the change of the political landscape on the island over the next 25 years.
"Let's ensure that we continue to build for the future."