Britain's Northern Ireland secretary Chris Heaton-Harris has been accused of "sabre-rattling" by Sinn Féin vice president Michelle O'Neill over his decision to ask civil servants to look at options for raising public revenue.
Mr Heaton-Harris has written to Stormont permanent secretaries this week asking for information about revenue-raising measures such as domestic water charges, drug prescription charges and tuition fees, which he says will improve the sustainability of Northern Ireland's public finances.
DUP leader Sir Jeffrey Donaldson also questioned the move, and said if it was designed to put pressure on his party to return to Stormont, it would not work.
Party leaders held the latest in a series of meetings with the head of the Northern Ireland Civil Service Jayne Brady on Thursday amid the ongoing Stormont stalemate.
The DUP is blocking devolved institutions in Belfast in protest against post-Brexit trading arrangements and the party has insisted it will not return to Stormont until it secures further legislative assurances from the British government around sovereignty and trade.
Senior civil servants are currently running public services in the region in the absence of devolution.
They have estimated that Stormont departments need hundreds of millions of pounds in extra funding to maintain public services at their current level this year.
Speaking after the meeting, Ms O'Neill said Mr Heaton-Harris's intervention earlier this week had not been expected.
She said: "There was discussion around the secretary of state's approach which even took the civil service by surprise.
"He brought that to the media's attention before he had even written to the head of the civil service.
"It is sabre-rattling by the Secretary of State. What the Secretary of State should be prioritising is actually the restoration of the Executive."
Ms O'Neill added: "What is the plan for getting the Executive up and running?
"What is he doing to ensure that happens instead of playing fast and loose with the public who are already paying for water through their rates?"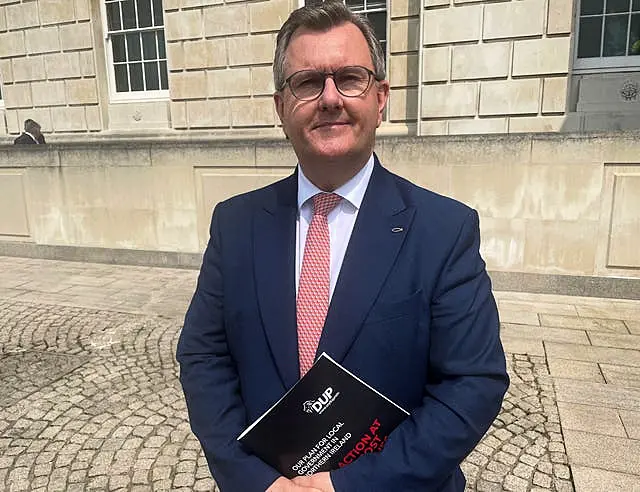 Mr Donaldson said he did not believe Mr Heaton-Harris's move was "particularly helpful".
He added: "If it was designed to put pressure on the DUP, that is simply not going to work.
"We are engaged with the government on the issues related to the Northern Ireland Protocol, those conversations are and will continue.
"But we do need to address the issue of public services and that falls squarely at the feet of the Secretary of State, he has responsibility, along with those of us who are in Westminster, to make the case to the Treasury to address the current pressures on our public services.
"Instead of looking at the scenarios he is suggesting to examine in more detail, I think our priority now is the funding formula for Northern Ireland.
"I think there is a general and broad acceptance that that funding formula simply isn't working for Northern Ireland. It is not based on the needs of Northern Ireland and our public services and that needs to change."
Alliance Party MLA Andrew Muir said there needed to be a financial package to help public services in the region.
He added: "I think that people in Northern Ireland and businesses and communities are really suffering from the cost-of-living crisis, the last thing they need is additional charges heaped upon them.
"What we need is a financial package which allows us to rebuild public services, allows us to move forward."
UUP MLA Steve Aiken said the information requested by the Secretary of State had already been prepared by the Finance Committee at Stormont.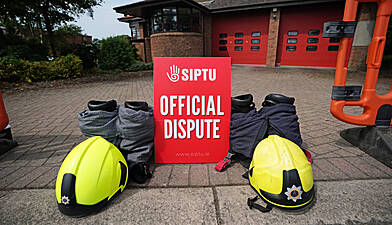 Ireland
Retained firefighters considering quitting over co...
He said: "The information is already there.
"There is work to be done but the information is already there.
"I find it strange that he had to ask that question."