A campaign has been launched to help struggling home-owners and those finding it hard to repay other loans or credit cards.
The Banking and Payments Federation has joined with the Money Advice Budgeting Service (MABS) to launch a dedicated website, DealingWithDebt.ie.
The national spokesperson for MABS called on mortgage holders in difficulty to communicate with their bank and mortgage provider.
Ignoring the problem will not make it go away, Michelle O'Hara told RTÉ's Morning Ireland.
She said tracker mortgage holders in particular are facing difficulties at present as interest rates have risen seven times since July last year.
Ms O'Hara urged people to engage and communicate with their mortgage provider.
"That's the challenging part. Picking up the phone, making that first initial step, even speaking with your spouse. We see a lot of people, one part of the relationship may contact MABS and sometimes quite often they haven't told the other party. So it is really difficult.
"But it doesn't go away. And when you're not engaging and when you're not communicating, then you leave the mortgage holder or rather the mortgage provider, whoever it may be, with very little option. And that's the difficulty with it.
"There is the code of conduct for mortgage arrears. And within that there is the process which sets out at stages in terms of communication that your mortgage provider must make with you, but equally so you're obliged to communicate with them."
Ms O'Hara pointed out that if a person holds a tracker mortgage that has been taken over by the credit servicing companies then they cannot diversify from that unlike with one of the pillar banks.
However, deals can be "hammered out", she said. "Part of the process for somebody in difficulty with their mortgage is that they complete a standard financial statement they submit with a proposal, and then it's considered by the credit servicing firm.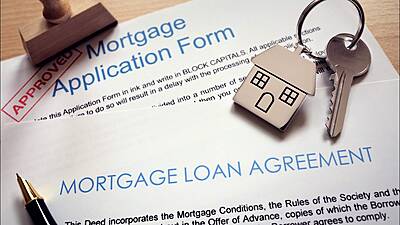 Business
Irish mortgage rates reach highest level since at...
"What we can bring in terms of MABS is we can bring your nuanced situation. We can bring up the fact that perhaps you're out of work due to illness or for example, you're minding your grandchildren or whatever it may be, real life situations."
Banks and mortgage providers will engage and will show some flexibility, she said. There are many options available, some on a temporary basis, some for longer.
"We will be looking at structuring into what's called an alternative repayment arrangement on your behalf. They can be short term depending on your situation. We can look to make them long term, depending on the situation and come back."
The new website has information and guidance that is "very clear and easy to follow" and should be the first step for anyone in trouble, she said.