Up to 650 jobs will be affected after it was announced the largest zinc mine in Europe, the Tara Mine in Co Meath, will be temporarily stopping production and exploration.
On Tuesday, the company responsible for the mine's operation, Boliden, said due to a combination of factors, Tara would be placed under care and maintenance until further notice.
As many as 650 employees will be temporarily laid off as a result, Boliden said, adding it was "working actively" to extend the life of the mine while maintaining its competitiveness.
"The business is currently cash flow negative, due to a combination of factors including operational challenges, a decline in the price of zinc, high energy prices and general cost inflation," Boliden said in a statement.
"The decision means that production at the mine ceases and that the workforce is temporarily laid off until conditions of the operation improve."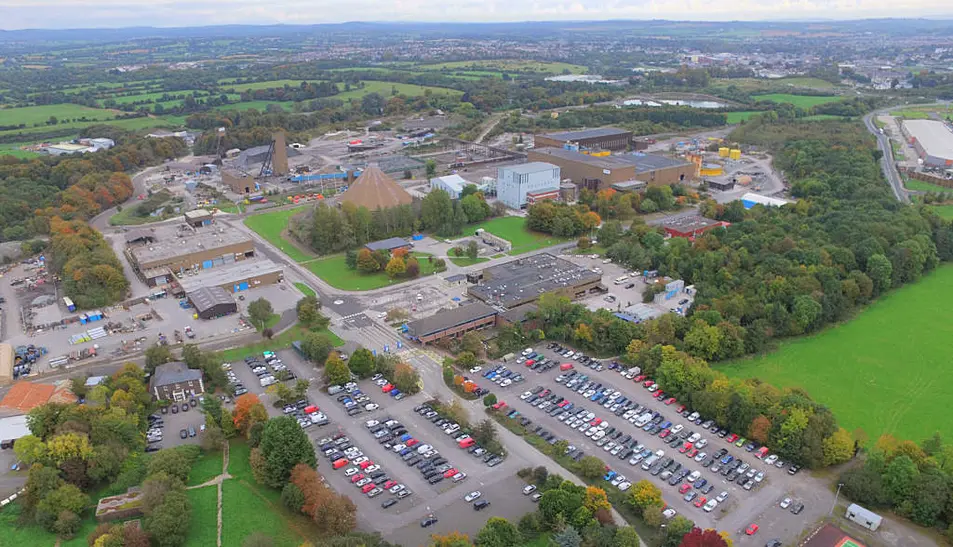 Gunnar Nystrom, general manager of Boliden Tara Mines, said the company is aware of the impact the action will have on employees in the Navan area.
"In the long-term interest of Boliden Tara Mines, we have taken the decision to temporarily suspend operations and place the mine into care and maintenance. Regrettably, this will mean that up to 650 employees will be laid off temporarily," he said.
"We are acutely aware of the difficulty and disruption that this decision will cause for our employees, and the wider community in Navan, where the mine has been operating since 1977.
"This was not a decision we made lightly, but we simply have to stem the unsustainable cash outflow that we are currently experiencing in order to safeguard the long-term future of the mine.
"We cannot be definitive about how long this period will last, but we believe that this situation is temporary and we will keep the situation under continuous review. We will remain in dialogue with our employees and stakeholders throughout this period."
Government supports
Following the announcement, Minister for Enterprise Simon Coveney said supports are being put in place immediately to assist the affected workers.
He said in a statement: "We have been speaking with Tara Mines in recent weeks and I was due to meet with senior Irish managers next week.
"Tonight's decision of the board in Sweden is a shock and my thoughts are with all of the workers affected. The company has tonight told me the board is convinced this is a temporary closure.
"My Department will immediately send in State agencies to assist workers, especially apprentices who are in the middle of their training. Enterprise Ireland has told me it can have a team there on Wednesday.
"Meanwhile the Government will continue to engage with Irish management and the parent company to try reverse this closure."
Minister for Social Protection Heather Humphreys added: "My immediate thoughts tonight are with the workers and their families who are dealing with this extremely difficult news.
"My Department of Social Protection is on standby to help in whatever way we can.
"A dedicated team is being put in place and will be out on the ground with the company to provide information on income supports, redundancy entitlements and employment supports for their impacted employees."
Union response
Trade union Siptu, which represents the workers, said members are "deeply disappointed" by the announcement.
Siptu divisional organiser Adrian Kane said: "Siptu members at Tara Mines are deeply disappointed at the news that 650 workers are to be laid off within the next few weeks and the manner by which it was communicated to them this evening.
"Our members are also concerned that they were not informed in advance of this announcement of temporary lay-offs, without pay, by the company.
"Tara Mines is a critical part of both the local and national economy and we will be engaging with management to discuss how the effects of these lay-offs can be mitigated."
The Tara mine has about 650 employees and is the largest zinc mine in Europe and the eighth largest in the world – producing 200,000 tonnes of zinc concentrate and 40,000 tonnes of lead concentrate each year.
Zinc is used commercially to galvanise iron and steel against corrosion.