The Tánaiste has said that the vitriol towards politicians is "getting more dangerous", after a mock-gallows protest that has been criticised as a threat to democracy.
Some 13 people have been charged by gardaí after the demonstrations, which saw entrances to Leinster House blocked and included a mock gallows featuring ministers and opposition TDs.
The protests have been criticised across the political spectrum, and calls have been made to review security measures around the site of the Oireachtas, on Kildare Street, in Dublin city centre.
Minister for Justice Helen McEntee said Wednesday's demonstration has "absolutely no place in a democratic society", while Minister for Housing Darragh O'Brien called it "thuggish behaviour".
Elected representatives have also warned of the threat of a "Jo Cox" moment, referring to the British MP murdered in 2016.
Responding to the incident on Thursday, Tánaiste and Minister for Foreign Affairs Micheál Martin said the behaviour of some people was "fascist-like".
Mr Martin said that library staff are being intimidated, and library books are being torn up.
He also said that the Government's Hate Speech Bill defined what is meant by behaviour that incites hatred.
He said: "I think some of these people are trying to create an alternative reality in terms of the country, undermining our democracy, and some of it almost approximates to sort of fascist-like behaviour in terms of intolerance, in terms of not allowing people to go in and out of democratically elected parliament, a very serious issue.
"When we reflect on some of the commentary in relation to the recently published Hate (Speech) bill, I think, looking at some of the signs last evening, listening to some of the comments made kind of defines what we mean by hate speech, by behaviour that incites hatred.
"(Things are) getting more dangerous.
"We saw what happened in the United Kingdom and the level and the vitriol and the nature of the presence of some people is a grave cause for concern, but we have to really reflect as to how best we deal with it."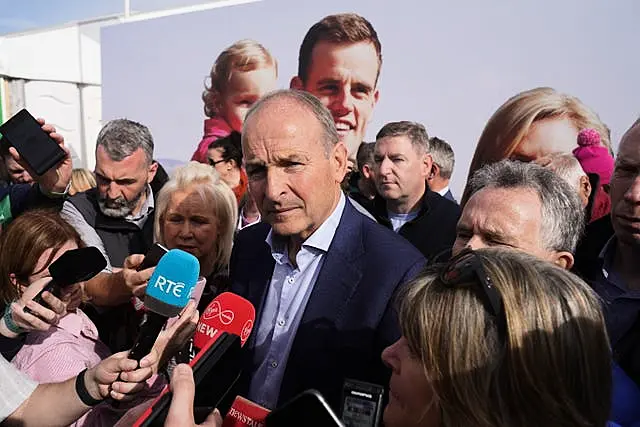 Sean Ó Fearghail, the speaker of the Dáil, told parliamentarians in the chamber that there are 220 politicians out of a total of 1,200 staff in Leinster House, and that all types of workers were affected by Wednesday's protest.
He said the Oireachtas has engaged with the commissioner of An Garda Síochána and that a taskforce is due to meet and come up with a set of implementable proposals by the end of the year.
"We can never see again what happened outside yesterday because it is an attack on democracy and if unchallenged and allowed to proceed, it will bring us to a point that we saw in the United States in the aftermath of the last presidential election.
"So it can't be allowed to continue."
Senator Jerry Buttimer, Cathaoirleach of the Seanad, said he could not get back into Leinster House due to protesters after attending the funeral of a former colleague.
Independent Kerry TD Michael Healy Rae said his 20-year-old US intern, who was on the first day of her programme, was "shoved, pushed", calling it "disgraceful behaviour".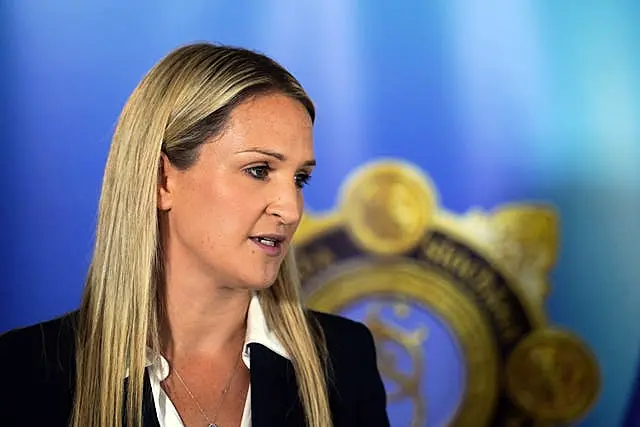 He said: "This is the funny thing: everybody is saying, 'What exactly were they protesting about?'
"Because all I saw were people jumping up and down, using horrible, bad language that should not be used in any form of protest and there was no coherent message from them.
"It was like a gathering of people who just wanted to insult.
"Everybody is scratching their heads and saying, 'What exactly is their message?' Whatever they did want to do, they didn't exactly do it very effectively because the Government don't know what they wanted… because they actually didn't make a call."
Parliamentary democracy continues today. There is no room for the violence of yesterday. Staff members &!those who work in @OireachtasNews will continue to uphold democracy pic.twitter.com/TvCNSKecdE

— Senator Jerry Buttimer (@jerrybuttimer) September 21, 2023
Mr Buttimer said there should be a "sterile area" around the streets where members and staff of the Oireachtas can move in and out, but also allow for peaceful protest.
"My concern is (about) members of staff, those who work in the parliamentary community of Leinster House, and members," he told RTÉ.
"Yesterday, members (and) staff were prevented from doing their work and from carrying out their duties.
"We live in a republic and the ballot box is our answer to those people yesterday – you can give people a mandate or not."
But Mr Martin said Ireland's familiar way of doing politics should be preserved, and suggested that a sterile zone would mean that the people involved in Wednesday's protest "get their way".
"Ireland has its own unique way of dealing with issues like this too… but there is no doubt when you read some of the vitriol and hate speech on social media there's a new level to the debate and many TDs and Senators feel very intimidated by what is happening," he said at the National Ploughing Championships.
"But we equally have to assert our right to walk freely to our parliament.
"And so we need to be very clear that people who do these kinds of protests don't get their way in terms of somehow creating a sort of a sterile zone and so on because the people do value access to our public representatives.
"When you go to United Nations, you're meeting with all sorts of ministers and then you walk down New York and someone bumps into you and says 'I'm so and so from Killarney, you know my brother very well'.
"I mean, that's the kind of intimacy that Irish politics I think is best at.
"We're a small country, we should try to preserve that."