Michael Scott reversed over his 76-year-old aunt Chrissie Treacy in a "deliberate act of murder out of a sense of entitlement and for revenge", a prosecution barrister has told the Central Criminal Court.
Delivering his closing speech to the jury, Dean Kelly SC, said that Mr Scott had told big lies, little lies and enormous lies about his relationship with Ms Treacy in the lead-up to her death and about how her decision to partition 140 acres of land they jointly owned would impact his farming business.
There was also, he said, evidence that Mr Scott had made "clear and direct threats" to do harm to Ms Treacy.
Before Ms Treacy was struck by an agricultural teleporter driven by the accused, Mr Kelly said she was "there to be seen" in the yard beside her home either standing still or moving "exceptionally slowly" due to her age and ill-health.
Mr Kelly showed the jury photographs taken from inside the teleporter cabin which, he said, showed that Ms Treacy, wearing her light blue cardigan, would have been visible through the rear window. The account given by Mr Scott, in which he said that he was reversing the teleporter but did not see Ms Treacy, was "self-serving, dishonest, nonsense," Mr Kelly said.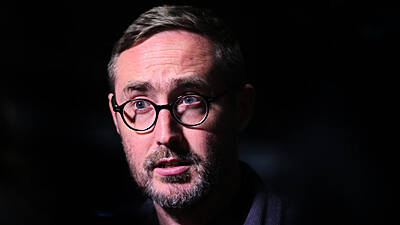 Ireland
Vote on evictions ban set to be 'very, very tight'...
Counsel pointed to what he called the "geometric precision" with which the teleporter ran over Ms Treacy from her right toe to her extended left hand, "crushing everything in its path" including her organs and pelvis, and removing the flesh from her left hand. "Imagine the precision of that," he said. "How unfortunate would you have to be for that to happen by accident?"
"This was a deliberate act of murder out of a sense of entitlement and revenge," he said.
Mr Scott (58), of Gortanumera, Portumna, Co Galway, has pleaded not guilty to murdering Ms Treacy outside her home in Derryhiney, Portumna, Co Galway on April 27th, 2018.
The prosecution's case is that Mr Scott deliberately reversed over Ms Treacy in an agricultural teleporter following a long-running dispute over land. Mr Scott's lawyers have told the Central Criminal Court that her death was a tragic accident.