New UK government laws to deal with the legacy of the Northern Ireland Troubles have had the effect of retraumatising victims, a court has been told.
Beginning a legal challenge to the Northern Ireland Troubles (Legacy and Reconciliation) Act at Belfast High Court, barrister John Larkin KC also said that a new commission which will take over thousands of unsolved deaths would be the "only show in town" for victims but that its architecture was "inadequate" and "defective".
The Act received royal assent in September despite widespread opposition from political parties, victims' organisations in Northern Ireland and the Irish Government.
Aspects of the laws include a limited form of immunity from prosecution for Troubles-related offences for those who co-operate with the new Independent Commission for Reconciliation and Information Recovery (ICRIR).
The new Act will also halt future civil cases and legacy inquests.
The legal challenge, being brought by a number of Troubles victims and heard by Mr Justice Colton, argues that the Act does not comply with human rights law.
Opening the proceedings, Mr Larkin read from the affidavits of a number of Troubles victims whose cases are being heard jointly.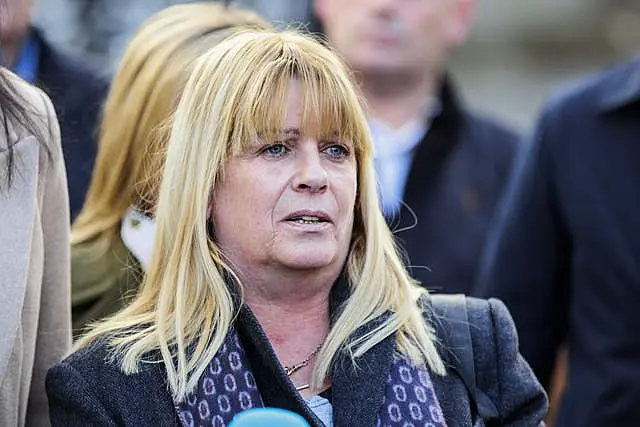 These included the affidavit of Martina Dillon, whose husband Seamus was shot dead in Dungannon in 1997.
The barrister said Mrs Dillon's grief in losing her husband was as raw today as the night he was killed.
Her affidavit said that suspected perpetrators "can safely sleep at night knowing they will never be held accountable" as long as the Legacy Act exists.
Mr Larkin said the Troubles had left an "enormous collective pain".
He added: "A pain created by individual events but a pain that is now subject to a form of secondary traumatisation through the provisions in this Act."
Turning to the individual provisions of the Act, Mr Larkin said if the ICRIR had been created alongside existing structures there might be little to condemn it.
He added: "But it is the fact that this is an exclusive body, inadequate in its capacities, which extinguishes existing rights, that however imperfectly have been use in an attempt to secure truth and justice."
The barrister described references in the Act that the ICRIR would promote reconciliation as a form of "meretricious window dressing".
He added: "If the commission stood alone there might well be complaints one might make about it if one had the faculty of going to the commission instead of seeking an inquest or bringing civil proceedings or criminal proceedings.
"But the commission is the only show in town and it is a defective show, and other shows which have been established to have worked well in the past are closed down."
Turning to the immunity provisions of the Act, Mr Larkin said the powers would go beyond any immunity powers granted to a public inquiry.
He said: "All that is required is a truthful, incriminating account.
"There does not have to be any expression, sincere or otherwise of remorse, there does not have to be any acknowledgement of wrongdoing in a moral sense and the account can be accompanied by triumphalism, crowing, by glorification of the criminal act.
"The panel does not have any discretion, any rule for withholding immunity once conditions are met.
"In the context of a measure which is badged as promoting reconciliation, we say the structure for immunity is fundamentally antithetical to any proper approach to reconciliation and actively harms reconciliation."
Mr Larkin said the Act did not address the suffering of victims, but instead shut it down.
Speaking before the case started, Mrs Dillon said she hoped the courts would listen to the voices of victims.
She said: "I am here today to fight for my husband, Seamus Dillon, and for each and every other victim that needs this law to be changed, and for the courts to please listen and help us."
"I shouldn't have to be here today to go and fight for truth and justice, which I believe I am entitled to."
Amnesty International, which is supporting the legal challenge, called on the Irish Government to proceed with an inter-state legal case against the legacy laws.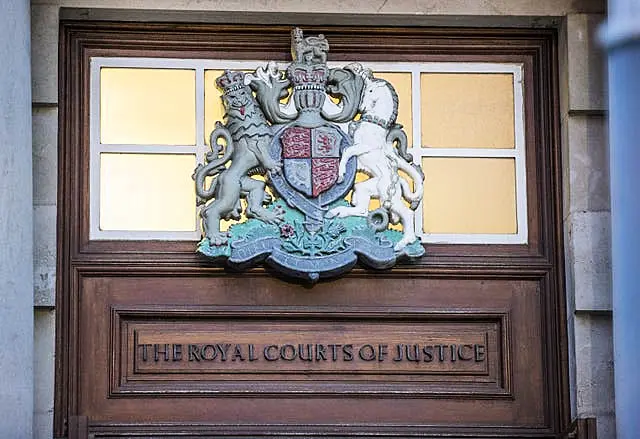 Grainne Teggart said: "Today's case is hugely significant, not only for the victims challenging this law, but for every Troubles victim having truth and justice cruelly denied to them.
"We repeatedly warned the UK government during the passage of this legislation that if they pushed this through to law, we would see them in court.
"That is what we are doing here today. Today is day one in the fightback against this law which prioritises perpetrators at the expense of victims' rights."
She added: "We call on the Irish Government to swiftly make a decision to take an inter-state case. It is not right that the burden of legal challenge falls solely on the shoulders of victims.
"We note that Leo Varadkar has said in recent days that a decision will be imminent in the coming weeks. We call on them to follow through with their opposition to this law and take that case."
The hearing, which is expected to last at least five days, continues.