Hundreds of people have attended the funeral for a mother of four who was killed after being struck by a train.
Jessica McLoughlin died following the collision in Ballysadare, Co Sligo, on Wednesday, June 14th.
Ms McLoughlin's niece, Rebecca McLoughlin, who was seriously injured in the incident, attended the funeral at St Anne's Church in Sligo on crutches.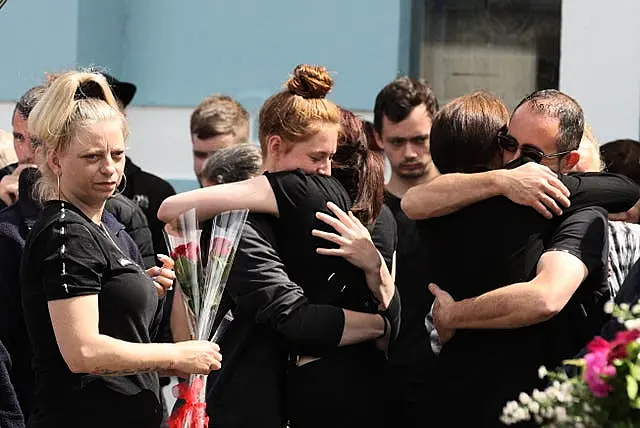 A message on flowers left for Ms McLoughlin read: "Jessica, we will miss you dearly. I wish you could have met your niece. We will tell her all about you."
Ms McLoughlin is survived by her four children Ryan, Kyle, Megan, and Alisha.
Father Pat Lombard who led the funeral mass said the accident had shocked the community.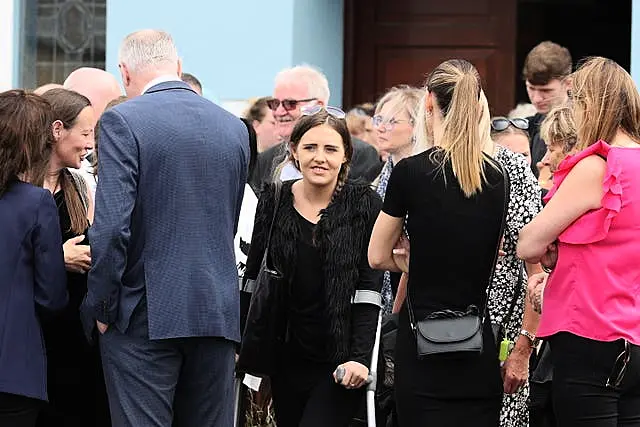 "There has been such an outpouring of goodwill these last days and I wish to acknowledge the kindness and goodness of so many who have sympathised, who have sent good wishes, and who've offered prayers and have remembered," he said.
"We are also indebted to the emergency services who so rapidly responded to Wednesday's accident, as they do for every critical incident."
In his homily, Father Lombard welcomed Rebecca McLoughlin and told the congregation she was recovering well.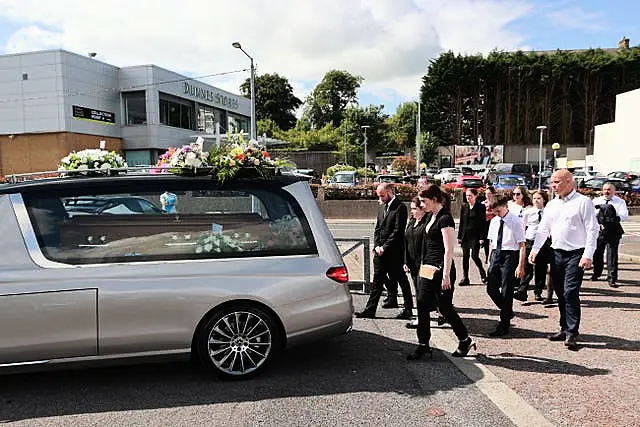 "We sincerely thank all involved, as we do the staff of Sligo University Hospital for their dedicated and professional care," he said.
"Rebecca, we welcome you to this mass, we give thanks that you're recovering so well."
Father Lombard also acknowledged the driver of the train involved in the incident.
"May we also take this opportunity to send our good wishes and prayers to the train driver, who did all in his power to alert his presence on the line," he said.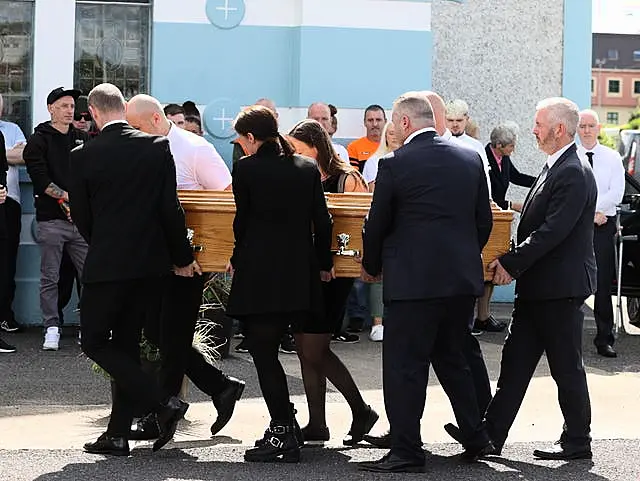 "And to all Irish Rail employees affected by the tragic accident. We don't fully realise the difficulties of their work and the challenges that they face."
Sinn Féin TD for Sligo–Leitrim Martin Kenny attended the funeral mass on Monday.
Gardai have said the investigation into the incident that led to Ms McLoughlin's death was ongoing.