A former chief executive of Independent News & Media's Irish division, Joe Webb, may use certain documents from the court-appointed inspectors investigation into various matters at INM in his intended proceedings over the alleged leak, a High Court judge has ruled.
Mr Webb may use the documents in intended proceedings against INM and its former chairman Leslie Buckley, Mr Justice Garrett Simons said. He made a similar order in favour of Rory Godson, who worked as a journalist between 1985-2002 and started a strategic communications firm, Powerscourt, in 2004.
They are among a group known as the INM 19 whose data was allegedly interrogated.
Privacy rights
Most of the 19 have taken, or intend to take, separate proceedings alleging breaches of data protection and privacy rights.
Their cases arose after the Office of the Director of Corporate Enforcement (ODCE) got court orders in September 2018 appointing inspectors into INM over the alleged data leak and other matters.
In 2019, the High Court ordered release of certain documents from the inspectors application to former INM group CEO Gavin O'Reilly and former INM executive Karl Brophy for their intended proceedings over the alleged leak.
Alleged leak
Last autumn, Mr Justice Simons directed nine others among the INM 19 may also use documents from the investigation for their separate intended proceedings over the alleged leak.
The nine are journalist Sam Smyth, former INM CEO Vincent Crowley, former INM executive Andrew Donagher, ex-chief financial officer Donal Buggy, former head of group treasury Anne Marie Healy, former INM employee Mandy Scott, PR executives Mark Kenny and Harriet Mansergh, and former INM solicitor Simon McAleese.
INM did not oppose the applications while Mr Buckley, who denies any wrongdoing, opposed them on several grounds.
Mr Justice Simons last September found the nine are entitled to use the documents in their separate proceedings. He said the orders were in the interests of justice and did not confer any improper litigation advantage on the applicants as the content of the disputed material is already in the public domain.
In a follow-up judgment on Monday, he ruled the nine were entitled to their costs against Mr Buckley of their applications for use of the documents and refused Mr Buckley a stay on execution of the costs orders pending the determination of the applicants' full proceedings.
The judge granted the separate applications by Mr Webb and Mr Godson for permission to use the material in their separate intended proceedings against INM and Mr Buckley.
Legitimate interest
He was satisfied Mr Webb has a legitimate interest in the proceedings leading up to the appointment of the inspectors, given his previous employment by INM and the fact he appears on a spreadsheet of 19 invididuals provided by the ODCE as part of his application for inspectors.
He was also satisfied, based on the principles set out in his September decision, Mr Godson is entitled to use the material.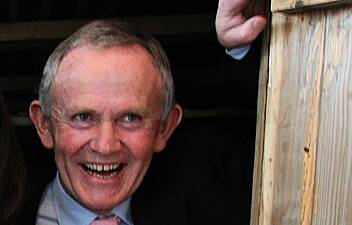 Business
Leslie Buckley loses bid to have INM inspectors wi...
Because Mr Webb was not seeking costs against Mr Buckley of his application, the judge made no order for costs of that but he made a costs order in favour of Mr Godson against Mr Buckley.
A stay applies on the costs orders pending any appeal.
The ODCE sought the inspectors' appointment following his office's year-long investigation into matters at INM arising from protected disclosures made in 2016 and 2017 by former INM CEO Robert Pitt and former INM Chief Financial Officer Ryan Preston. Five issues being investigated include the alleged data interrogation and
Mr Buckley's communication with Denis O'Brien as a major shareholder in INM.