A former healthcare worker has been sentenced to 21 months in prison for sexually assaulting an elderly resident of a Co Kildare nursing home where he worked three years ago.
Michael Tuohy (51) of Beaufield Avenue, Maynooth, Co Kildare pleaded guilty before a sitting of Naas Circuit Criminal Court to a charge of engaging in a sexual act with a protected person contrary to Section 21 of the Criminal Law (Sexual Offences) Act 2017.
The court heard that Tuohy had digitally penetrated his victim, who suffered from dementia, while he was changing her incontinence pad.
The offence occurred on a date unknown between September and November 2020 at the TLC Centre, Straffan Road Maynooth, Co Kildare where Tuohy worked as a healthcare assistant.
The court heard that details of the crime only emerged after gardaí were called to an incident in Tuohy's family home, where he lived with his wife and two children, on December 4th 2021.
Distressed state
Garda Aoife Lacey said the accused was in a distressed state and had told his wife that he was feeling suicidal because he had sexually assaulted a resident of the nursing home where he worked.
Garda Lacey said Tuohy was detained under the Mental Health Act and made admissions about the offence when questioned.
She gave evidence that the accused outlined how he had sexually assaulted a 79-year-old female resident with dementia who was also unable to speak.
The court heard that he had no relevant qualifications when he began working at the TLC Centre in May 2021 but subsequently obtained some.
Garda Lacey said Tuohy admitted feeling suicidal for a while and outlined how he had been taking marijuana and drinking heavily for a period of up to nine months.
When questioned, she said Tuohy did not know if his victim was aware of what was happening at the time of the offence.
Garda Lacey said he did not think the elderly woman had made any response to what he had done.
Asked if he had intended committing the sexual assault, he replied: "It was never my intention. I don't know what happened."
The court heard that the assault lasted two seconds after which Tuohy remarked to himself: "What the f**k are you at".
Accused's safety
Cross-examined by counsel for Tuohy, Fiona Murphy SC, Garda Lacey agreed she was concerned for the accused's safety at the time of his detention.
The witness also agreed that Tuohy was under a lot of pressure at work because of staff shortages and seemed to find his job "very stressful".
She accepted that he also appeared genuinely remorseful and eaten up with guilt.
Garda Lacey agreed with Ms Murphy's observation that it was a one-off incident that was "totally out of character.
In a victim impact statement, the elderly resident's daughter outlined how she thought her mother was dying or that she had hit a member of the nursing home's staff when she got a surprise call from the TLC Centre in January 2022.
The woman said she reacted with shock and disbelief at being informed about what Tuohy had done to her mother.
She said her mother was a strong, matriarchal figure and wondered why she did not "tear him apart".
The woman said her mother was well capable of responding to what Tuohy did but believed she must have been paralysed with fear.
She said her family had taken comfort that her mother was safe after they had examined a lot of nursing homes before placing her in the TLC Centre in Maynooth.
Trust
She said she also felt "guilt, pain and regret" for having trusted Tuohy to care for her mother.
The witness recalled how on one occasion she was devastated when her mother had twice angrily stated to her during a visit to the nursing home that "you left me here."
The woman said she now believed that her mother was trying to tell her that something was wrong and was aware of being hurt and the experience was "trapped inside her mind."
Because of what happened, she said she and her children now found it very difficult to visit her mother in the nursing home.
She also claimed she no longer trusted people in a healthcare setting.
"We believed and trusted she would be safe. But we took our eyes off the ball during lockdown, and we're left with the pain of a poor choice," she added.
Pleading for leniency, Ms Murphy said her client's marriage had broken down, and he had lost contact with his wife and children.
Ms Murphy said Tuohy apologised for his appalling conduct and genuinely regretted what had happened.
Evidence
She pointed out that the only evidence in the case had come from the accused.
The barrister said Tuohy was at an absolute loss to explain his actions which had occurred "in the spur of a moment."
Ms Murphy said it was clear he was eaten by guilt which has caused problems with his mental health to spiral.
The court heard Tuohy, who had no previous convictions, was now unemployed and had "lost everything".
Sentencing the accused to 21 months in prison, Judge Martin Nolan said it was "a very distressing case for everyone involved."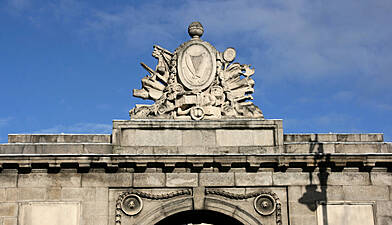 Ireland
Mediation talks take place in case of dying woman...
Judge Nolan said Tuohy's offence was a very serious crime against a protected person who was in a vulnerable and defenceless state.
The judge said the headline sentence for the offence was one of up to five years in prison but he acknowledged that Tuohy had submitted an early guilty plea and had "made the case against himself essentially."
He also acknowledged that the accused was unlikely to reoffend and would suffer public ridicule and shame and be placed on the Sex Offenders Register which he observed "will be a punishment in itself."
Addressing the victim's family, Judge Nolan urged them to "not beat yourself up" over placing their mother in a good nursing home where they expected she would be OK.