The doomsday scenarios around artificial intelligence are "irresponsible", according to a leading AI expert.
With the rise of the likes of Chat GPT and AI art, there have been many predictions about the dangers of AI and how it is going to fundamentally change our lives.
Speaking to BreakingNews.ie, Professor of AI at University College Cork Barry O'Sullivan said we need to temper our expectations around the technology.
"There is definitely a lot of hype and scaremongering around AI at the moment," Prof O'Sullivan says.
"There have been all sorts of statements that have been made recently like from the Center for AI Safety who said it poses an 'existential threat to humanity'."
"I would regard it as irresponsible to say AI poses an existential threat, because people who are developing this technology are responsible for making sure it is used responsibility.
"I think it is totally nuts to say that this technology threatens our very existent as human beings. If they really believe it, you would think they would try to turn off these technologies right?"
He points to Amara's law, which states we tend to overestimate the effect of a technology in the short term and underestimate its impact in the long term.
Prof O'Sullivan has been working in the field of AI since the 1990s and has seen just how much the technology has improved over the decades.
Ethical use
Although generative AI like Chat GPT can create scripts or essays, it is far away from being able to replace the role of humans altogether.
That is not to say there should not be any safeguards or legislation in place.
Prof O'Sullivan was the vice-chair of the European Commission's High-Level Expert Group on Artificial Intelligence, which back in 2018 was tasked with coming up with a framework for the ethical use of AI.
Much of their work informed what became known as the AI Act, which is still being discussed by EU countries with the aim of reaching an agreement on it by the end of the year.
Despite there being the need for regulation, it does not mean people are not used to already using AI in their everyday lives.
"The interesting thing is that ordinary people have been using AI technology for decades now. The Google search engine is a piece of AI technology," Prof O'Sullivan says.
"The algorithm which recommends what to watch on Netflix or listen to on Spotify is AI as well."
Where things start to go off the rails is when people's predictions of the power of AI crossover into science fiction.
"AI has also been caught up in this science fiction view about how it is going to take over the world and subjugate the human race.
"I think some people who make these statements don't want to be caught on the wrong side of history."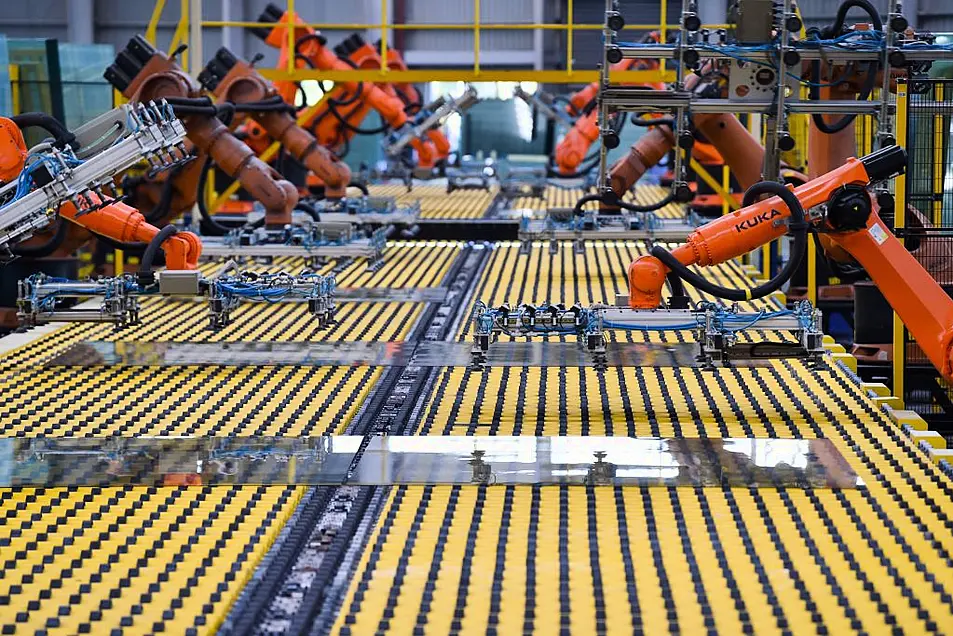 They do not want to be seen as being on the wrong side of history or "part of an Oppenheimer moment," he adds.
The other thing people fail to understand is how much the technology can learn is limited.
"The thing is that AI has been trained on all the information that is available out there. It is not like there are tons more information to learn."
"Most AI systems are not as smart as your pet dog. They definitely are not as smart as a young child."
Automation
The other big issue that has cropped up around AI is automation and the threat of AI systems taking over jobs.
However, Prof O Sullivan says that while technology is changing how we work, it is not necessarily removing humans from their jobs.
"AI will complete tasks in a job, but it won't eliminate the jobs. We have never seen mass unemployment because of technology.
"When stagecoaches were made obsolete by buses and trains, the drivers were not out of a job they just learnt how to drive."
AI and automation also helps increase productivity, he adds. "The value of your work has increased because you don't have to do as much drudge work which AI can do."
So the question is who benefits from this increased productivity? It is usually the business owners and not the workers.
Prof O Sullivan says this can lead to discontent and contributed to rise of figures like Donald Trump, who appealed to those who felt left behind.
There are also concerns about how AI could be used for real time facial recognition. Like anything, it is how the technology is used rather than the tech itself which is the problem.
"Where facial recognition becomes problematic is when people do not have the power of consent over it. It is things like surveillance without people's knowledge that is the issue," Prof O'Sullivan warns.
"It is looking more likely that real-time use of facial recognition by the police will be illegal in Europe.
"The reason why it is a problem is that the majority of people are not criminals. The impact on your agency and privacy is regarded as a cost to great to using the technology in real-time."
So while real-time technology is seen as a threat to privacy, police authorities will still be able to use facial recognition to identify people, but only after the fact.
Prof O'Sullivan's biggest issue with the alarmism around AI and science fiction scenarios is how it distracts from the real issues.
"There are real concerns like how do you operate AI properly or have proper legislation in place? The question is how are we going to deploy it properly in the short-term?
"When you are using AI there is a framework to decide whether it is being used responsibly or not.
"It needs to be ethically applied, lawfully applied, and it needs to be technology that is robust and fit for purpose. That is what we should be focusing on."