The funeral of rally driver Gene McDonald has heard his family is facing a "tsunami of grief".
Mr McDonald is survived by his partner Justine and young daughters Saoirse and Bonnie, the youngest of whom was christened in February this year.
The mechanic, 35, died in a crash at a motor rally in Co Sligo on Sunday, alongside fellow driver Daire Maguire, 46.
Their car crashed into a wall at the sixth stage of the Sligo States Rally.
Mr Maguire's funeral took place on Thursday morning while the funeral mass for Mr McDonald was held in St Mary's Middle Chapel, Cootehill, Co Cavan, on Friday.
The priest carrying out the service said Mr McDonald loved his family "with every breath of his being".
"Even now, some time on from Sunday, we still cannot get our head around the fact that Gene is no longer with us," he said.
"So much sadness and emotion makes us feel that we are dealing with a tsunami of grief."
A number of those attending wore motorsport jackets and members of a guard of honour held rally driving helmets as Mr McDonald's coffin was carried into the chapel.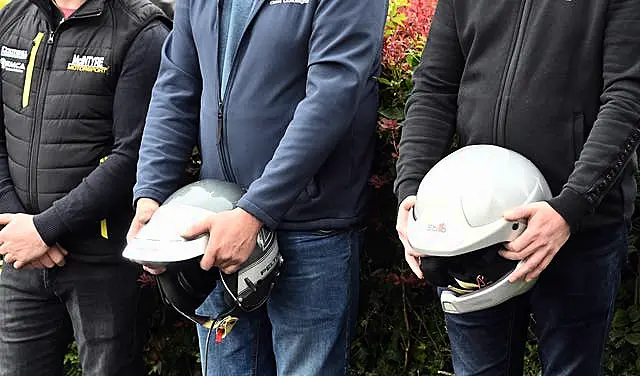 The funeral heard that Mr McDonald was a respected driver.
"Gene was able to make miracles happen, to make sure that that car would constantly be on the road, even if he knew it would break down soon enough," the priest told the mourners.
"His love for rallying was evident, especially over the last few days,
"He was seen by all as an experienced driver and he was respected by many who partake in the sport."
Several of his close friends spoke towards the end of the service.
One said: "I rest easy knowing you would have been enjoying your last day. I never had a brother and I looked at you as a brother. Thank you for the time we spent together."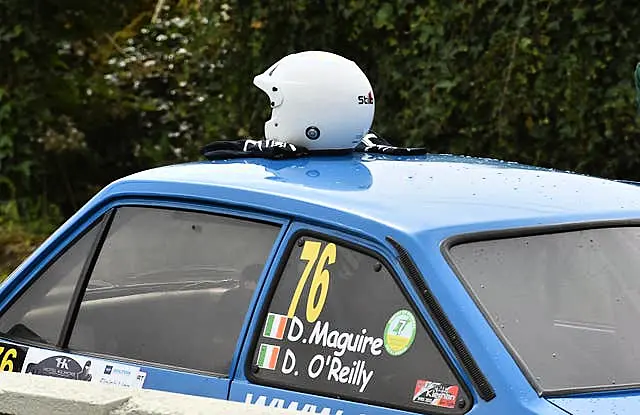 Another added: "He had such a huge impact on all of us and anyone he met.
"We're all going to miss you dearly Gene, from the bad manners to the cheeky laugh to the loving friend, father, brother, boyfriend, son who would do anything for anyone."
A Cavan GAA jersey, a game console controller and a model car were among the items brought to the altar in remembrance of Mr McDonald's life.
A shuttle bus service was organised by the parish to transport the large numbers who wished to attend the funeral.
Also in attendance was President of Motorsport Ireland Aiden Harpur.
The family asked for donation in lieu of flowers to the Motorsport Ireland Benevolent Fund.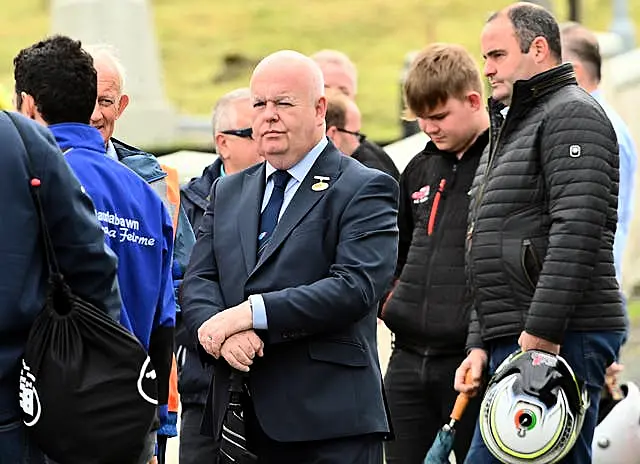 Governing body Motorsport Ireland said it would carry out a full investigation into the double tragedy, alongside the Garda investigation.
Following the incident last week a spokesperson for Motorsport Ireland said the organisation was "recognised internationally for operating to the highest standards of motorsport safety for competitors and spectators in line with the best practice of the FIA".