Ahead of this weekend's Oscars ceremony, excitement is building on an island located off Ireland's west coast where The Banshees of Inisherin was partly filmed.
Achill Island publican Josie McLoughlin is planning to host an Oscars night party in his bar, and has obtained two life-sized cut-outs of the film's stars, Colin Farrell and Brendan Gleeson, for people to pose next to.
At the height of filming the Banshees of Inisherin in 2021, nine sites on Achill Island were sealed off and guarded by 24-hour security.
In the build-up to the Academy Awards on March 12th, islanders have an understandable emotional attachment to the film and its success.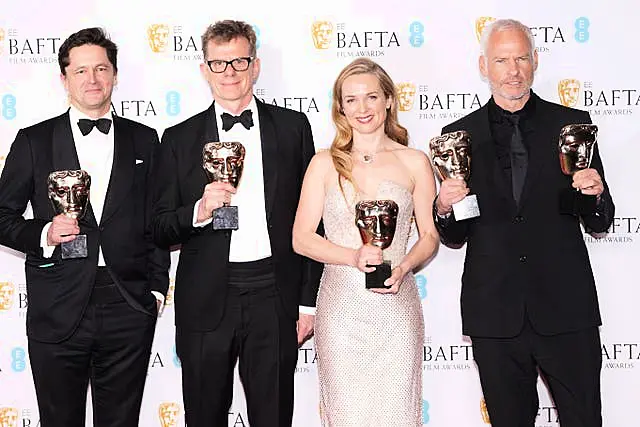 "We didn't really realise the enormity of it until they first came in the middle of July," Chris McCarthy says, managing director of Achill Tourism, adding that excitement grew from the moment the first email landed.
He told PA that the pub in the film was built from scratch in July, and stretched out over half of a road that forms part of Ireland's popular tourism route, the Wild Atlantic Way.
Permission was also granted by the local owners to use the white-wash house on Keem Beach as a home for Gleeson's character Colm – which had been used in the early 1900s by fishermen hunting basking sharks.
Although the island has several Catholic churches, they filmed the confessional scene in the only Protestant church it has – St Thomas's Church in Dugort.
Confession boxes had to be brought in and removed after filming – with heating installed in the building afterwards in a gesture of thanks.
"It was kind of a surreal event that was going on in our locality," Mr McCarthy adds.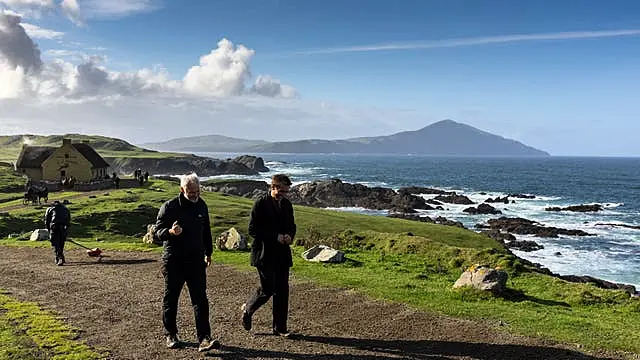 "Early on in the discussions, I remember standing at a car park where the pub was and (the film's locations manager) was on about Oscars.
"I was like, the only Oscar I had known up to that was on Sesame Street.
"So I was totally on the backfoot, did not really know what was ahead."
Now the island is looking forward to a tourism boost this summer off the back of the film's success, which Mr McCarthy is excited about, while also wary of protecting the area's natural beauty.
"Instagrammers have started coming to Keem Beach, and that's great," he says.
"They're down on the beach shouting up 'Colm, it's two o'clock! Are we going for a pint?'"