Leo Varadkar has said he has told energy companies that they "must go further to reduce" prices in future billing cycles.
The Taoiseach and Minister for Environment and Climate Eamon Ryan met with Ireland's four largest energy retailers – SSE Electricity, Bord Gáis Energy, Energia and Electric Ireland – on Tuesday to express concern at "persistently high" energy prices.
Last week, SSE Airtricity announced that it would cut its electricity prices by 12 per cent and gas prices by 10 per cent from November 1st, with Pinergy, Energia and Electric Ireland also announcing cuts.
Following the meeting on Tuesday, the Taoiseach said he indicated that these cuts should go further.
"The Government welcomes the recent announcements from energy companies to reduce their prices, which will mean lower bills for customers from October and November of this year," he said.
"People are really struggling with the cost of living and energy costs are a big part of that. I met with the main energy companies this afternoon and indicated to them that they must go further in future billing cycles, subject to wholesale prices not increasing again."
As people will begin to use more energy moving into the winter months, Mr Varadkar said the energy providers had committed to helping their customers.
"I am particularly concerned about what companies are doing to help their most vulnerable customers and received commitments from them this afternoon that they will continue to help over the winter period, through their respective hardship funds, prompt customer service and minimising disconnections outside of the moratorium period, which last year covered October through to the end of March," he said.
"I understand CRU, the utilities regulator, will make a decision on this year's moratorium period shortly."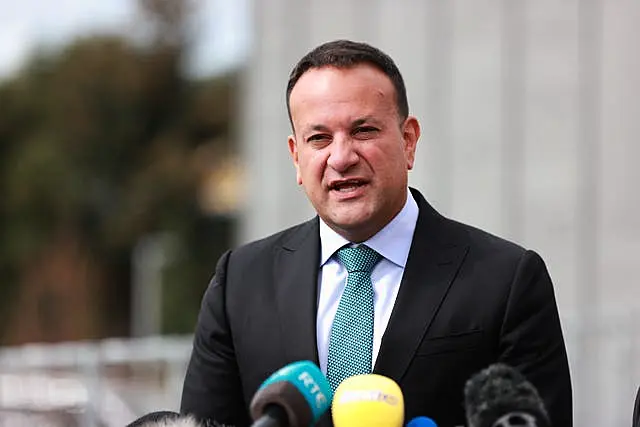 Figures published by the Central Statistics Office show that wholesale electricity prices, or what companies pay for electricity on the grid, fell by 17.9 per cent between June and July – and were 64 per cent lower compared with July last year.
This represented the lowest wholesale electricity price in two years.
According to the latest Consumer Price Index, consumer prices for electricity went up 31.8 per cent and gas costs were up 45.6 per cent in August this year compared with 12 months ago.
Mr Ryan said energy providers had put in place "supports and protections" for those struggling with bills.
"We have been meeting and working with energy supply companies throughout this crisis to ensure that customers, and particularly vulnerable customers, have been supported, with the government's energy credits firstly, but also with the range of other supports and protections that have been put in place by the energy regulator and by the companies themselves to ensure that people and families can stay warm and well," he said.
"As we look to another winter, it is important that customers, and particularly those who may be worried about bills, continue to engage with their energy companies and know that there are a range of supports available to help."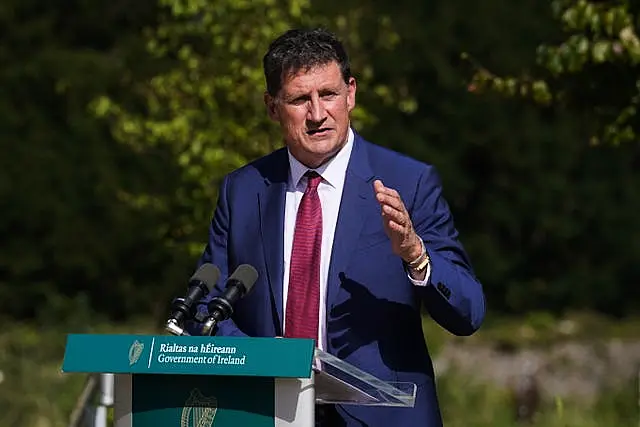 Mr Varadkar further stated that income from the government's windfall tax on energy companies would be used to help people with their bills.
He said: "We have the windfall tax, which is an additional tax on the super normal profits of energy companies. This will provide several hundred million euros, which we will use to help families and businesses with their energy bills.
"We also took a special dividend out of the State-run companies, Bord na Móna and ESB. These monies too, will go to the Exchequer and help fund ways to take the pressure off those who are struggling.
"In the longer term then, the Government will continue to invest in renewables on a national scale, such as wind and solar, to reduce our reliance on polluting fossil fuels and the volatility of international markets.
"We directly helped families and businesses in a number of ways last year with the different cost of living pressures they are currently facing and will not be found wanting again this year but energy companies must play their part."