Minister for Health Stephen Donnelly has acknowledged that people will die because of risks posed by overcrowding in Emergency Departments (EDs).
Speaking on RTÉ Radio's News at One, Mr Donnelly said "the literature is very clear that overcrowding increases patient risks, nobody can dispute this".
Patients on trolleys was something that had been seen for many years, he added.
"We need more beds, more community resources," the Minister said, adding that the current situation was "a perfect storm".
The HSE is trying to learn from what happened during the Covid-19 pandemic, when private hospitals were utilised but only 40 per cent of beds were used. There was a need to ensure the beds offered were used, Mr Donnelly said.
The HSE had recently secured 185 private hospital beds to help address hospital overcrowding, he explained.
When asked about call from private hospitals for "an overarching agreement", Mr Donnally said all available private bed capacity should be used.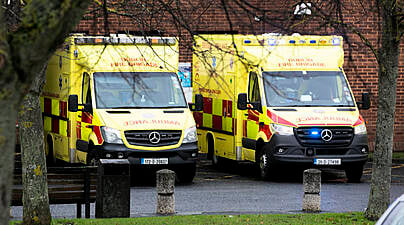 Ireland
Nurses will consider strike action if overcrowding...
The Minister said research had shown that 2,400 extra acute beds were required, 1,000 of which had been provided, but it was "likely" that number would need to be higher.
The long term goal was to come up with solutions other than extra hospital beds, such as community care and more GPs.
Responding to calls from the Irish Nurses and Midwives Organisation (INMO) for the return of mandatory mask-wearing, Mr Donnelly said he had spoken with the union and chief medical officer Prof Breda Smyth, who, he said, "would not be minded to introducing mandatory mask wearing".
However, the Minister noted the advice was to wear a facemask in crowded settings and on public transport.