A company has brought a High Court challenge against An Bord Pleanála's decision that land it owns in Co Dublin will come under the controversial Residential Zone Land Tax (RZLT).
The RZLT is an annual 3 per cent charge on the land's market value, which was introduced by the Government in the budget last year on residential-zoned sites.
The tax is aimed at increasing housing supply and reducing so-called "land hoarding". The measure has been strongly criticised by both developers and farming bodies.
In what is expected to be the first of many actions brought against the tax, Meath-based MCPS Investments Homes Ltd has challenged An Bord Pleanála's confirmation that the plaintiff's land at Ratoath Road, Hollystown, Dublin 15 is included in a map of where the RZLT applies.
The map was originally compiled by Fingal County Council.
MCPS appealed the inclusion of the land, approximately 7.5 acres in size, to the board.
In High Court judicial review proceedings against An Bord Pleanála, MCPS said the board's decision was flawed and based on a manifestly incorrect premise.
This, the plaintiff claimed, is because the lands are not serviced to the level that would allow for their inclusion in the council's map.
Represented by Jarlath Ryan BL and instructed by RMC solicitors, MCPS said the land in question is not linked to any sewers.
The board's decision last June to include the land on the map, it is also argued, is contrary to fair procedures and natural justice.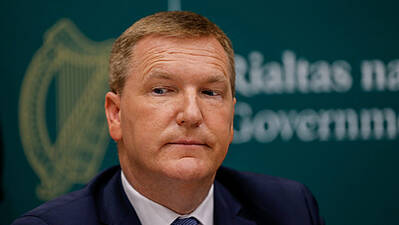 Ireland
Government's 0.3% vacant property tax is 'laughabl...
In its proceedings, the plaintiff has asked the High Court for various orders and declarations, including an order quashing the board's decision to include the land in the local authority's RZLT map.
MCPS also seeks a declaration from the court deeming the board's decision invalid, contrary to law, and that the matter be remitted back to the board for a fresh reconsideration of the facts.
Permission to bring the challenge was granted on an ex-parte basis by Ms Justice Emily Farrell.
The judge adjourned the case to a date in November.