Over 14,000 places higher education courses will be offered for free or at a subsidised rate for those whose employment has been impacted by Covid-19.
The courses will cover a broad range of areas, allowing workers to upskill by enrolling in full-time, part-time, short and modular courses.
The places will be offered to people who wish to return to work, those currently in employment and recent graduates.
A breakdown of the courses included in the €30 million investment will be available on the Higher Education Authority's website.
People who are currently out of work or in receipt of certain social welfare payments will be able to avail of some courses free of charge, while recent graduates and people currently working will be asked to contribute 10 per cent of the cost of the course.
Elsewhere, medicine students at UCD are calling for a reduction in fees and a freeze on any future increases.
The students union claims fees are increasing every year.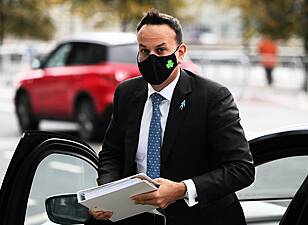 Business
Tánaiste launches Brexit Readiness Checker for Iri...
Current fees are over €16,000 for Irish students, and over €55,000 for non-EU students, which the union says is an increase of €1,000 and €3,000 respectively since 2017.
President of UCD Students' Union, Conor Anderson says the resources available are limited.
"Things have come to a head because the fee increases mean that the total fees have finally outstripped the available loans that graduate medical students can get.
"The fees are increasing and the number of students in the programmes are increasing but there's no additional funding going towards lectures."