Star Trek: The Motion Picture and Watership Down are among the classic films which have had their age ratings raised from U to PG, according to the British Board of Film Classification's (BBFC) annual report.
The sci-fi hit first released in 1979 and the 1978 animated adventure film were both originally rated universal (U), which means they should be "suitable for all".
After being resubmitted to the organisation, which decides on the certification of movies and episodic content, their ratings were raised to parental guidance (PG).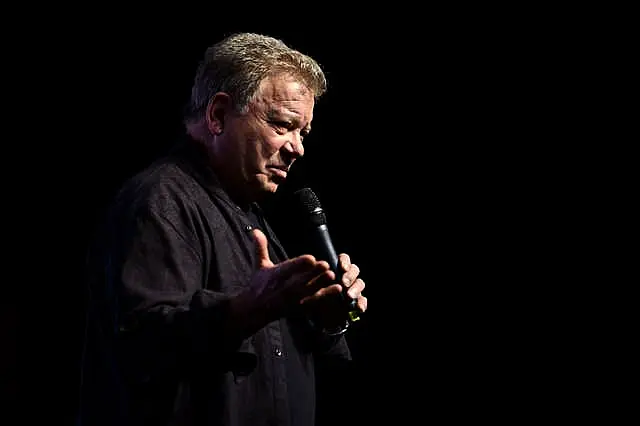 Star Trek: The Motion Picture, directed by Robert Wise and starring William Shatner and Leonard Nimoy, requires a PG for having "brief mild horror and sex references".
It was the first instalment of the film series spin-off based on the original TV show which followed the adventures of the starship USS Enterprise and its crew.
A PG rating is needed for Watership Down due to "mild violence, threat, brief bloody images and bad language".
The BBFC report later added: "Whenever a distributor resubmits a film with an existing BBFC rating to us, we review it under our current guidelines.
"This sometimes means we may reclassify the film at either a higher rating or a lower rating than it was under previous guidelines."
In relation to Watership Down, the animated tale which depicted a colony of rabbits who seek out a safe place to set up a new warren after human developers threaten their community, the report referenced a "distressing sequence" adding: "In their exile, the rabbits meet various challenges, some of which result in bloody bite and claw injuries caused by animals fighting.
"In one scene, a bird tells one of the rabbits to 'piss off'.
"When we viewed the film under the current guidelines we reclassified it PG in line with our current policies for violence, threat, injury detail and language."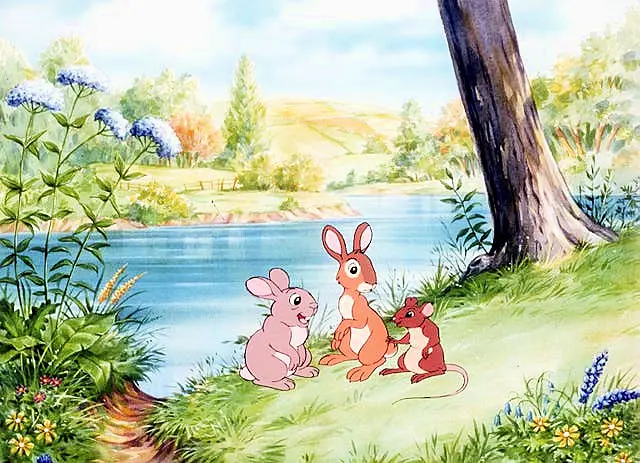 The bestselling novel by Richard Adams was famously adapted into the film in 1978 and returned to the small screen with a BBC adaption in 2018, featuring a a star-studded voice cast including James McAvoy, John Boyega, Nicholas Hoult, Rosamund Pike, Olivia Colman and Gemma Arterton.
PG is described as acceptable for "general viewing but some scenes may be unsuitable for young children", to bring them in line with the current classification guidelines.
After a film is resubmitted for classification, compliance officers for the BBFC will consider it against the current guidelines "to ensure BBFC classification decisions remain in step with societal standards", the organisation has said.
Its guidelines are created through wide-scale consultations with thousands of people from across the UK, extensive research, and using the organisations' experience.
Every four to five years, it updates the BBFC guidelines to "continue to meet the expectations and values of people across the UK".
The next consultation is scheduled for this year, with any changes required by the research coming into force in early 2024.
In 2022, the BBFC classified 1,057 cinema films, 5,527 video submissions and 3,649 online submissions, the report states.
It found the age rating of 15 was the most common category for both online and physical media submissions, with 42% of all classified content in 2022 falling into the area.
As of this month, the British classification body has licensed 33 brands and services to carry its age ratings and data including streaming giants Netflix, Amazon Prime Video and Apple TV+.
David Austin, chief executive of the BBFC, said: "Last year was a landmark year for the BBFC.
"We reached 110 years of classification and our iconic age ratings celebrated significant anniversaries.
"We also continued to cement our partnerships with VoD (Video on demand) services – and our recently announced AI projects, which explore how new technology might be integrated into the compliance process, aim to deliver scale and enhanced efficiencies for our customers and the wider industry.
"I'm really excited about the opportunities this next chapter will bring."
Natasha Kaplinksy, president of the board, said: "I've always used the BBFC for guidance for myself and my family, so I was delighted to join the organisation as president in 2022.
"It's an exciting time to be part of the BBFC, as we're currently consulting with over 10,000 people across the UK to explore how audience expectations are evolving.
"We will then reflect these changes in our classification guidelines, which set the foundation for all of our age rating decisions, including when older films are resubmitted and receive a new classification. I look forward to unveiling our findings in 2024."