Rock band Tenacious D have anounced a Dublin gig at the 3Arena next May.
Jack Black and Kyle Gass' 2024 tour will see them perform 12 gigs across Europe.
The duo will bring their Spicy Meatball Tour to Dublin on Sunday, May 5th, 2024.
Tickets priced from €72.70 go on sale from Friday, October 6th, at 10am.
The comedic rock duo will play arena shows in Stockholm, Oslo, Copenhagen, Luxembourg, Dublin, Birmingham, Manchester, Glasgow, Leeds, Nottingham, Brighton and Paris between April 29th and May 15th.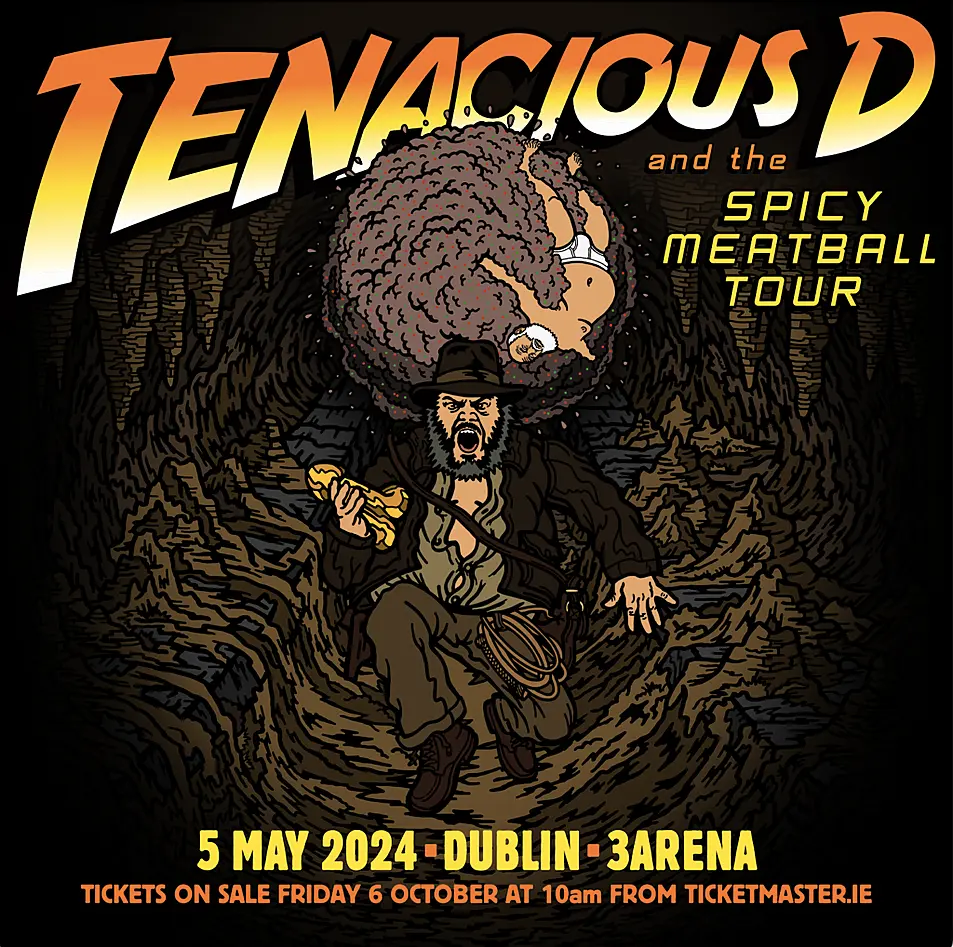 Their last album was Post-Apocalypto in 2018, but they have released a number of singles since then.
Tenacious D has been described as acoustic rock, comedy rock, and heavy metal, with the majority of their songs played on acoustic guitars, and rely heavily on power chords.
Satire and comedy are at the core of most of their lyrics, and they are most well-known for hits such as Tribute (2001), Kickapoo (2006), History (2006) and To Be The Best (2012).