Supermodels Naomi Campbell, Cindy Crawford, Linda Evangelista and Christy Turlington have reunited for an appearance on the front cover of Vogue.
The "supers", known for the modelling work they did in the 1980s and 1990s, last appeared on the cover of Vogue together in January 1990, as well as a special issue marking the magazine's 100th anniversary in 1992.
The 1990 issue also featured German model Tatjana Patitz, who died in January.
Talking about the bond they formed, Campbell, 53, told British Vogue: "There was a sisterhood there, defined by caring and loyalty: when one is down you pick the other one up."
She also revealed what it was like to face discrimination in the workplace and said: "Why was it that I was doing the same job as my colleagues and had to take less money?
"Why was I booked for the shows but not the ads? I was not close-mouthed."
Speaking on diversity in the fashion industry, she added: "What's driving me now is seeing that opportunities are being given."
The models look back on their careers in a video in which they discuss "the dawn of the supermodel era".
Turlington, 54, says: "There was something about our early years that really felt very joyful and very celebratory, even though life was certainly not perfect, the business was not perfect, the world was not perfect.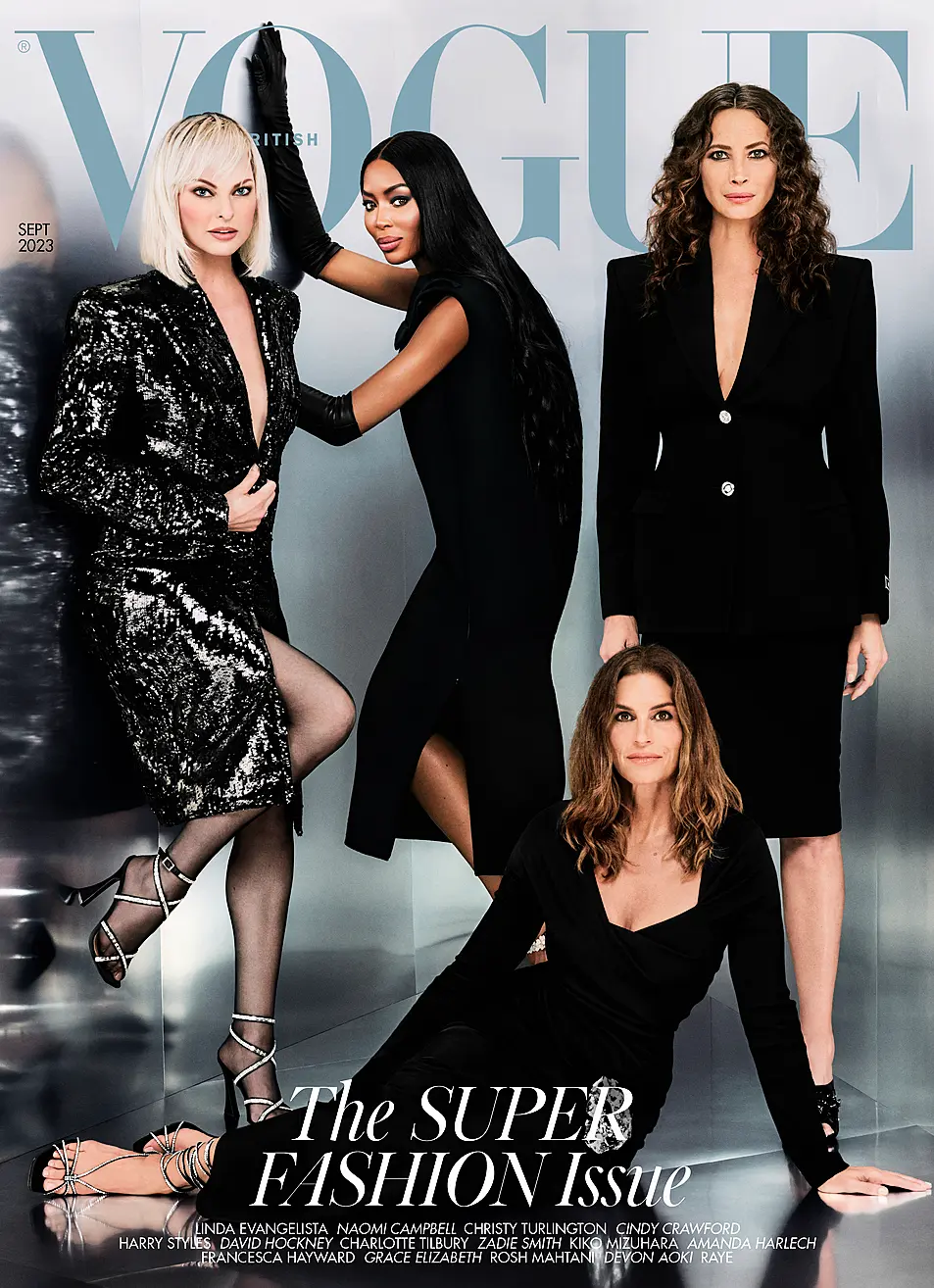 "But when you look back there is this sense of joyfulness and playfulness."
The lives of Campbell, Crawford, Evangelista and Turlington are the subject of an Apple TV+ documentary series called The Super Models, which explores how the foursome dominated the elite modelling world from the late 1980s to the mid-1990s.
They are set to appear on the covers of both British and American Vogue, with unique cover images for each publication.
See the full feature in the September issue of British Vogue, available by digital download and on newsstands from Tuesday August 22.