Margot Robbie says that she would not have wanted to make the Barbie movie if toy company Mattel had not introduced more diversity with the world-famous doll.
The Australian actress said she had not wanted to present a singular image of "what Barbie is" and have it be "what women should aspire to be and look like".
Robbie stars as the title character in the upcoming summer blockbuster alongside Ryan Gosling, and a diverse cast that includes Issa Rae, America Ferrera, Emma Mackey, Ncuti Gatwa, and Dua Lipa.
It sees Robbie's Barbie leave the utopian Barbie Land after questioning her mortality, travelling to the real world with Gosling's Ken.

Speaking to Time magazine, the actress said that she and director Greta Gerwig had told Mattel's chief executive Ynon Kreiz that the film had to "acknowledge certain things".
"In that very first meeting, we impressed upon Ynon we are going to honour the legacy of your brand, but if we don't acknowledge certain things—if we don't say it, someone else is going to say it," she said.
"So you might as well be a part of that conversation."
She added: "If (Mattel) hadn't made that change to have a multiplicity of Barbies, I don't think I would have wanted to attempt to make a Barbie film.
"I don't think you should say, 'This is the one version of what Barbie is, and that's what women should aspire to be and look like and act like'."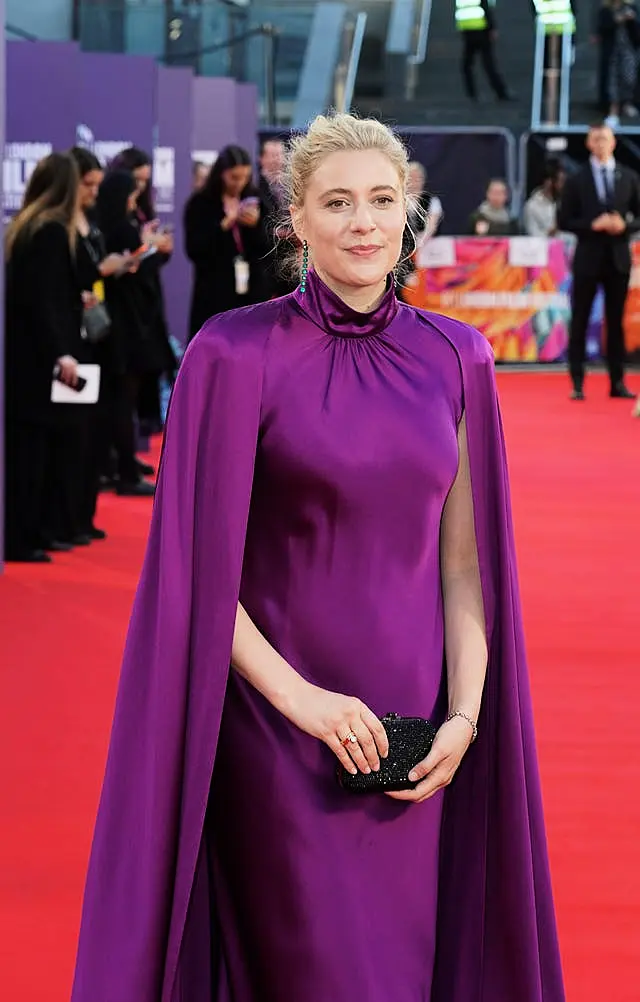 Barbie is produced by Robbie's company LuckyChap.
According to Time, at one point during filming, Richard Dickson, chief operating officer and president of Mattel, took a flight to the London set to argue with Gerwig and Robbie over a particular scene, which he felt was off-brand.
The pair changed his mind after demonstrating the "nuance" that was not evident in the script, Robbie told the publication.
She also admitted that when she had first read the script, she had had doubts the company would allow the film to proceed.
The trailer for the upcoming film, due for UK release on July 21, states: "If you love Barbie, this movie is for you. If you hate Barbie, this movie is for you."
Robbie added: "If you feel indifferent about Barbie or haven't thought about Barbie in years, this movie is also for you."
The full interview with Margot Robbie can read online on Time magazine's website.