A male contestant is set to be dumped from the Love Island villa following the first recoupling of new series.
In Friday's episode, Mitchel Taylor will receive a text announcing the news that the female islanders will have the power to chose who they want to be partnered with.
The text reads: "Islanders, tonight there will be a recoupling. The girls will each choose which boy they want to recouple with.
"The boy not picked to be in a couple will be dumped from the island immediately. #LeaveItToTheLadies #BroBye"
First Look: Get grafting or get packing, boys...

There's serious trouble in paradise for Mitchel and Molly, and news of the first dumping of the series leaves the Islanders shook.#LoveIsland continues tonight at 9pm.

— Love Island (@LoveIsland) June 9, 2023
Earlier in the episode, Mitchel will take a step back from pursuing current partner Molly Marsh.
Mitchel tells Molly that he will "sit back" and let her explore her options after islander Sammy Root lets him know that he wants to pursue her.
After going on dates with Molly, Jess Harding and Ella Thomas, Sammy will confess to Mitchel that Molly was his favourite person to date.
Telling Mitchel about his feelings, Sammy confesses: "I can't lie, Molly was my favourite. I want to get to know her.
"At the end of the day, she said to me she was open to getting to know other people as well."
Mitchel says: "Do your thing, get to know the girls. Let the best man win."
After hearing that Molly is keen on getting to know other people, Mitchel will pull her for a chat later that night and say: "I don't want to give you the energy I think you deserve when you're not going to give me any reciprocation back. I'd rather let you do your thing."
He adds: "No one compares to you right now. I'm still going to adore you, I still think you're great…I don't want to cuddle and all that stuff anymore, I want to sit back and I want you to explore your options."
Later that evening, Molly will sit down with Sammy to tell him that she might know him from somewhere else.
She says: "You either remind me of someone or I've met you and I don't know how."
Sammy responds: "You've definitely been thinking about this all night! I hope it's a good thing…"
No question about it, sexy new Bombshell Sammy has got tongues wagging #LoveIsland pic.twitter.com/wquL9YHo55

— Love Island (@LoveIsland) June 8, 2023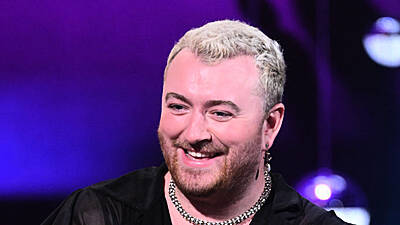 Entertainment
Sam Smith releases new single with Madonna
Molly says that it is a "good thing" because she feels like she knows him already, and Sammy jokes: "Maybe we met in a past life, when you were a seagull and I was a chip."
Love Island airs tonight at 9pm on ITV2 and ITVX.