A photographer who recreated a photoshoot of Diana, Princess of Wales for The Crown has said the experience was "surreal and emotional".
The Vanity Fair cover shots were redone by Charlotte Hadden as the Netflix production filmed the sixth and final season earlier this year.
Elizabeth Debicki, who portrays Diana, sat for the photographs at Elstree Studios in Hertfordshire where the decor in Diana's Kensington Palace apartment was recreated.
Debicki, wearing a white and sparkly garment, looks confident and happy in the images.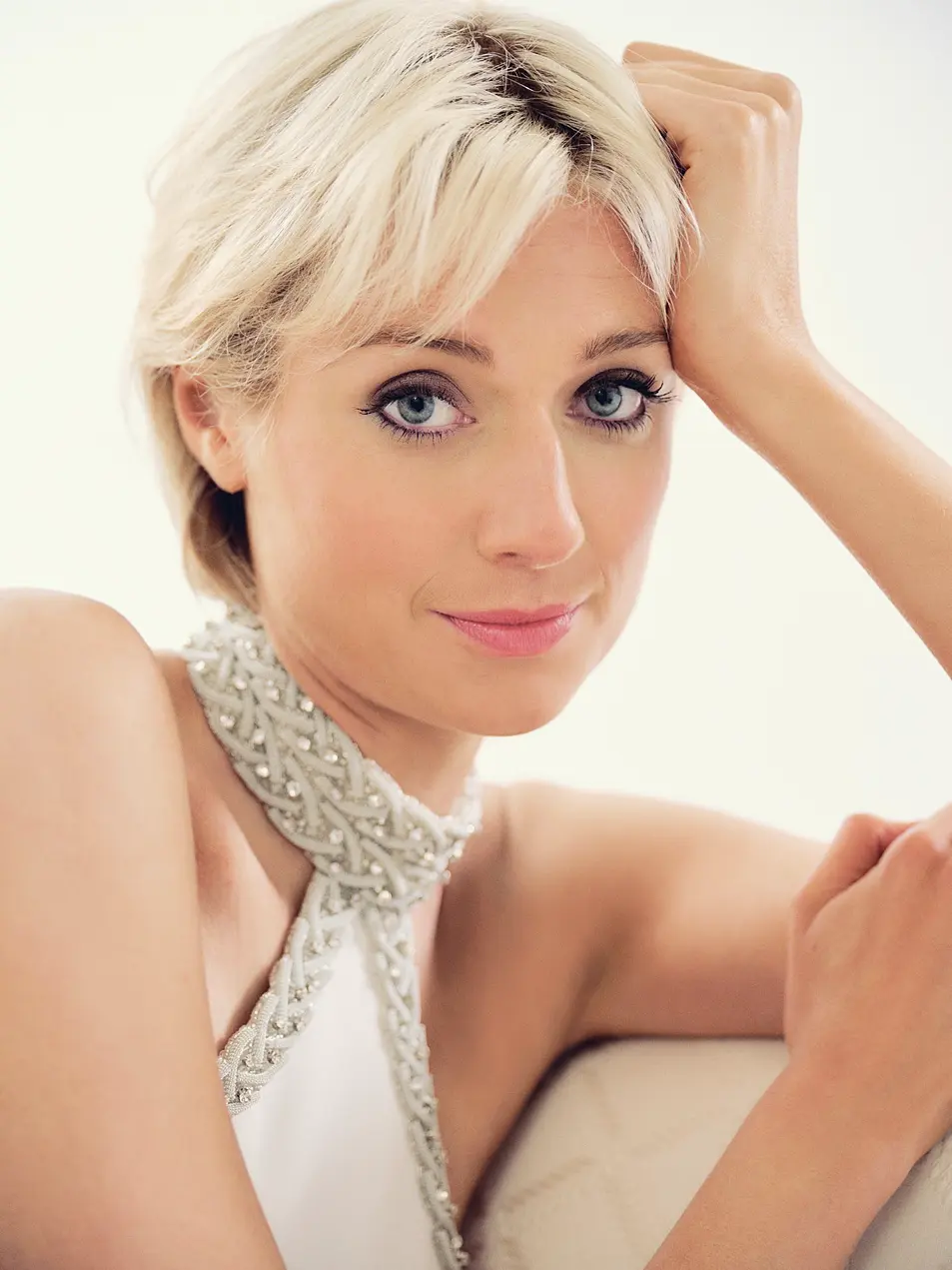 Shortly before Diana's death in 1997, Peruvian fashion photographer Mario Testino took glamorous images of her for Vanity Fair magazine which showed her relaxing on a couch and in various black and white clothes.
Originally taken for an accompanying interview, these were to be Diana's last official photographs according to the National Portrait Gallery, with a selection in its collection.
Ms Hadden said: "When I was first asked to take on the reimagining of this shoot I was extremely thrilled but admittedly a little nervous.
"We had to try and strike a balance between our own interpretation and making sure it was still recognisable as the iconic Testino shoot with Diana.
"I remember the original shoot so well. What always stood out to me was the simplicity of the shoot, the natural light, a clean white space with a sofa.
"Even some of the images are soft/blurry…the focus is on Diana and capturing her natural beauty and authenticity.
"Having the opportunity to work with Elizabeth on this was a joy. I had already met and photographed her a few times prior to this, which really helped build trust and mutual love for each other's work.
"The pressure of playing Princess Diana is unimaginable.
"Elizabeth embodies her so incredibly well it was a somewhat surreal and emotional experience to have.
"I wanted her to lead the way in how she wanted to portray Diana, and I captured that as authentically as I could."
– The Crown is being released in two parts on Netflix, with the first instalment of four episodes out now and part two airing on December 14th.