The Wrights of Howth Group returned to profit last year after revenues surged by 52 per cent to €8.1 million.
New accounts filed by Wrights of Howth Group Holdings Ltd show that the group recorded pre-tax profits of €49,938 in the 12 months to the end of January 31st this year after recording pre-tax losses of €1.48 million in the prior year.
During the year, revenues increased by €2.79 million from €5.31 million to €8.1 million.
The group operates food courts and a convenience store at Dublin Airport along with the operation of a pub, restaurant and the wholesale of fish.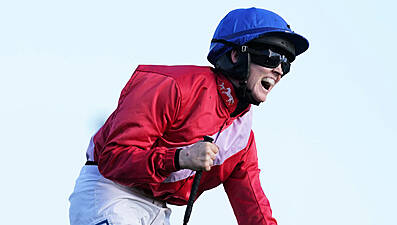 Business
Rachael Blackmore's racing firm jumps to record pr...
The directors attribute the decrease in revenues on pre-Covid revenues to the Covid-19 restrictions imposed. They said that since year-end "the group has turned to a more normalised level of trading in a post Covid-19 environment".
In accounts signed off on December 5th the directors state Daa contracts under which the group operates are up for renewal post end. Wright's is re-tendering for these contracts "and are confident that the contracts will be successfully renewed".
Numbers employed increased from 88 to 106 and staff costs increased from €1.58 million to €2.62 million.
Last year, directors' pay increased from €114,235 to €207,846. The amount owed by the business to director Bernadette Wright increased from €343,082 to €575,775.