Gardaí carried out a keyword search of over one million emails as part of their investigation into an alleged conspiracy to defraud investors in Custom House Capital over a decade ago, a jury has heard.
A transcript of the fifth interview given by Ciara Kelleher of Blackhorse Ave, Dublin 7, to gardaí following her re-arrest by appointment on January 29th, 2020, was read to the jury on the 10 day of the Dublin Circuit Criminal Court trial on Monday.
During this interview, gardaí asked Ms Kelleher to comment on internal emails and reports.
Ms Kelleher denied a suggestion from gardaí that the deception of Custom House Capital (CHC)'s clients couldn't have taken place without her.
Keyword search
Gardaí told Ms Kelleher that they carried out a keyword search on over one million emails sent and received within CHC. The defendant said she was copied on many emails, but couldn't have read them all.
She said her role included checking her team inputted information correctly from external sources into the 'Unity' system. Ms Kelleher said that she didn't check the work of other internal teams, as duties were segregated.
The defendant told gardaí that she wasn't aware that the backing out process on some accounts was used to disguise fraudulent activity.
Ms Kelleher said she provided information to clients that she was given by the finance team, which she took to be correct. Her team relied on information provided by other departments and didn't knowingly or intentionally issue false valuations.
Gardaí suggested during the interview that clients didn't have an accurate picture of what's going on as they were getting bad information. Ms Kelleher told gardaí that she was also getting bad information, but they didn't believe this.
Gardaí put it to Ms Kelleher that she had to know what was happening, as she was "hands on" in getting client files updated with information which turned out to be incorrect. The defendant said she wasn't aware the data was incorrect and didn't help anyone to do anything fraudulent.
Central Bank investigation
An interview given by Ms Kelleher to a Central Bank investigation on July 22nd, 2012 was also read to the jury.
Ms Kelleher was asked if there were concerns that the backing out process meant valuations sent to clients didn't reflect the record of transactions on the system. The defendant said she raised her concerns with John White, head of private clients, and Paul Lavery, head of finance, but there could be other reasons why incorrect information might be inputted on a client account.
Ms Kelleher was also asked about the backdating of client invoices. She said it was "no secret" that there were cash flow issues within CHC, and it was thought that there could be outstanding fees in the backlog of cases. Some client invoices issued mid-month were backdated to allow for fees to be taken before month end.
The defendant said she didn't know who backdated invoices, but she told Mr Whyte that it was contrary to the CPC's 10-day rule and she wouldn't do this.
Retired Detective John Niland told Michael Bowman SC, defending, that Ms Kelleher met with gardaí on a number of occasions in 2012 and a draft statement was prepared.
He told Lorcan Staines SC, prosecuting, that Ms Kelleher didn't sign this draft statement.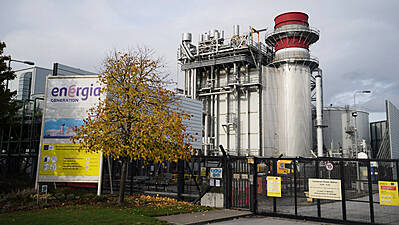 Business
Energia firms record profits of €112m on back of r...
When asked by Mr Bowman about an interview given by Ms Kelleher to gardaí following her first arrest in 2016, Mr Niland said it was his understanding that the defendant didn't make a statement to the Central Bank on July 11th, 2011.
Ciara Kelleher (51) has pleaded not guilty to one count of conspiring with others to defraud investors, clients, and customers of Custom House Capital (CHC) Ltd by intentionally misleading them as to where or how their assets had been placed in the investment firm.
The offences are alleged to have happened within the State on dates between October 2008 and July 2011.
The trial continues before Judge Orla Crowe and the jury.