Delta Air Lines soared to a record quarterly profit of more than $1.8 billion (€1.6 billion) as holidaymakers packed planes, especially to international destinations, and the airline enjoyed a tailwind from falling fuel prices.
The results released on Thursday beat Wall Street expectations, and Delta raised its forecast of full-year earnings.
Delta officials said strong demand for tickets has continued at the beginning of the July-September quarter, when it expects revenue similar to the record second quarter, and even into the December holidays.
"I think it's going to be more of the same," chief executive Ed Bastian said.
"International bookings, which traditionally start to trail off into the fall, are still going to be at a higher level than normal."
Revenue on flights between the US and Europe, Delta's most important overseas market, soared 65 per cent. The airline will run its European summer schedule longer than normal to take advantage of American tourists returning to travel after the Covid-19 pandemic.
Savanthi Syth, an airline analyst for Raymond James, said Delta's comments are positive for rivals American and United, which also get a large chunk of revenue from international flights.
Last year, when travel to many countries was still restricted, domestic-looking airlines such as Southwest benefitted.
A key part of Delta's strategy involves pursuing high-income travellers, whom it says account for three-quarters of all spending on air travel.
Drawing on government and private research, Delta says high-income households have accumulated $27 trillion in wealth since 2019.
"They have the means, and when we ask them where they are going to spend, their number one priority is premium travel experience," Mr Bastian said. "That's our bread and butter."
In the second quarter, Delta's revenue from sales of premium seats and services rose 25 per cent — better than the 18 per cent gain in the main cabin.
Airlines need more revenue to remain profitable in part because they are facing sharply higher labour costs. Earlier this year, Delta pilots won a new contract that their union says will boost average pay 34 per cent over four years and cost Delta more than $7 billion dollars.
Across the airline industry, companies have hired aggressively to rebuild workforces that they shrunk after the pandemic hit the US in early 2020. Industry officials say that hiring should help airlines run better than they did last summer.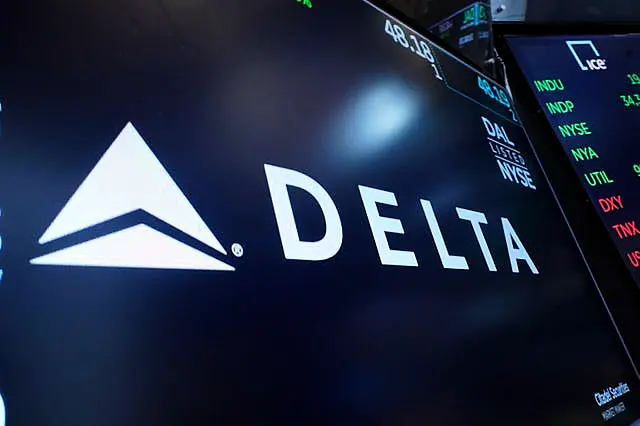 Cancelled flights have returned closer to historical norms — 2 per cent of all scheduled flights since June 1st, according to FlightAware.
Delta's cancellation rate of 1.2 per cent is better than average but well above Alaska and Southwest and slightly higher than rival American Airlines — and four times Delta's rate during the same period before the pandemic.
Mr Bastian said the figures mostly reflected disruptions caused by storms along the East Coast last month. He said operations should be smoother for the rest of the summer.
He declined to join others — notably, United Airlines chief executive Scott Kirby and JetBlue Airways president Joanna Geraghty — in blaming the Federal Aviation Administration, which is struggling to fix a shortage of air traffic controllers.
Rather, he said it was critical for airlines not to schedule too many flights — and think about obstacles "including those things you don't control, such as air traffic control".
Delta's profit compared with earnings of $735 million in the second quarter of 2022. The quarter broke Delta's previous record for net income, set in the second quarter of 2016.
The airline said adjusted profit, which excludes some one-time items, was $2.68 per share. Analysts expected $2.40 per share, according to a survey by FactSet.
Delta raised its forecast of full-year earnings per share by one dollar, to between $6 and $7.
Revenue rose 13 per cent to $15.58 billion. Adjusted revenue, which excludes the company's oil refinery near Philadelphia, was $14.63 billion, enough to beat analysts' prediction of $14.44 billion.
The average flight was 88 per cent full in the second quarter, one point better than a year ago. Delta does not provide figures for average fares, but passengers paid 2 per cent more per mile.
Labor was Delta's biggest expense, at $3.7 billion, a one-year increase of nearly $740 million, but that was offset by lower fuel prices, which saved Delta a little more than $700 million even though its planes burned 16 per cent more fuel.
Airline stocks, which struggled last year, have rebounded in 2023. Delta shares were little changed in midday trading. They are up 46 per cent so far this year.