Michael O'Neill refused to get downhearted after Northern Ireland's hopes of reaching Euro 2024 were dealt a blow in Sunday's 1-0 home defeat by Finland.
After opening their campaign with a 2-0 win at minnows San Marino on Thursday, Northern Ireland were brought back down with a bump as the first home game of O'Neill's second stint in charge ended in disappointment.
The hosts struggled to impose themselves for long periods, and although they improved after falling behind, they could not recover from Benjamin Kallman's 28th-minute strike as a number of opportunities came and went.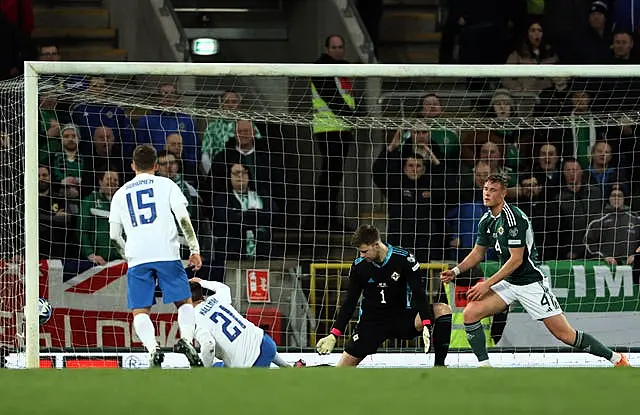 But although defeat leaves them with room to make up in Group H, O'Neill is staying positive as he looks forward to senior players including Steven Davis, Stuart Dallas, Jonny Evans and his brother Corry returning as the campaign goes on.
"It's my job to instil belief we can qualify and I still do believe that," he said. "I didn't think it was an easy group, far from it, and I think results in the first round of games demonstrate that but we were a little bit unlucky in losing the players that we did, certainly from January going forward.
"International football is always challenging, it's very challenging mentally so when you've got experienced players it does help. Finland, their experienced players were very good for them.
"I wouldn't say it was a reality check. I just think it's a disappointing result, that's where we're at.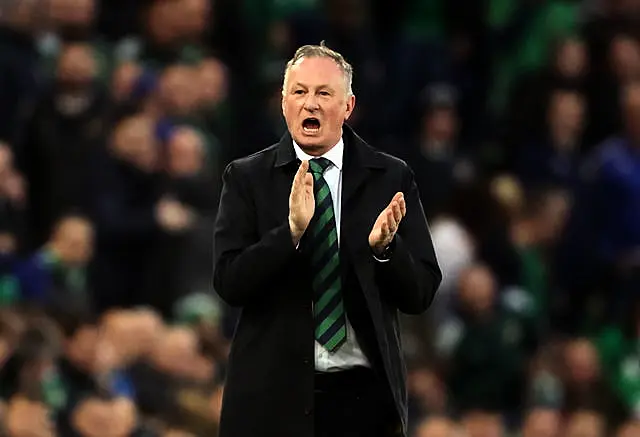 "I believe there's a lot more in this squad that we've had for this current week but I obviously think when you add Davis, the two Evans, Dallas, (Ali) McCann and (Shayne) Lavery to that squad we'll be even stronger."
O'Neill was relying on younger, greener players in the absence of big names, and had limited time to work with them coming into the games. He is planning to have at least one, if not two, training camps before June's fixtures away to Denmark and at home to Kazakhstan to help address that.
But although they were new to working with O'Neill, arguably the two oustanding performers all week were Conor Bradley and Shea Charles, the 19-year-olds who impressed in San Marino and at Windsor Park.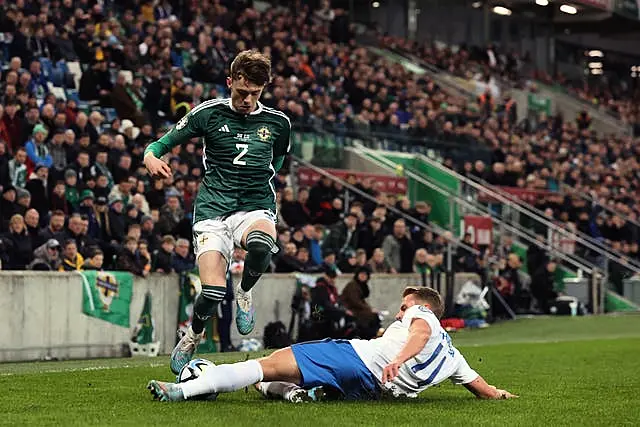 "They're both very good players," O'Neill said. "We are asking a lot of them. At this stage Conor is playing in League One (at Bolton) and Shea is playing under-21s with Manchester City but I thought both acquitted themselves very well at this level. That's something for us to be very, very positive about.
"I would like to see them when we have our strongest team available, I think we'd see even better versions of them in that situation. It's always easier when you drop young players in that you have your strongest team around, which unfortunately we've not been able to have at this time."
To what extent this result ultimately damages Northern Ireland's hopes of qualifying will not be known for some time. There was a surprise earlier in the day when Kazakhstan came from 2-0 down to beat Denmark 3-2 in Astana, winning with two goals in the last five minutes.
For Northern Ireland, it suggests there will be plenty more twists to come.
"We had big wins in the past on the road," O'Neill said. "It's not something that maybe Northern Ireland teams are known for but I think we developed an ability to win away from home. I think in this group if you can do that it may turn the group on it's head a little bit.
"We're in a situation where we're going to have make up some result somewhere because we've lost three points at home, and that's something I certainly believe this group of players are capable of doing."