Christian Eriksen is dreaming of helping Manchester United win more silverware little more than a year after fulfilling his ambition of playing football again.
The 31-year-old shone for Brentford in the second half of last season as he made a miraculous return from the cardiac arrest suffered at the European Championship in 2021.
Eriksen joined United in the summer after his short-term contract in west London expired.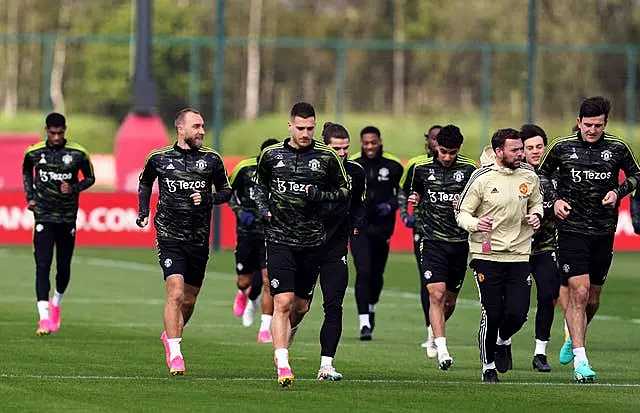 The Denmark international has established himself as a key player under Erik ten Hag and, having recovered from an ankle ligament injury, is eyeing a successful end to the season.
"Looking back a year ago, I was dreaming about being where I am today," Eriksen said.
"Back then it was just a dream of being back playing football and then of course taking step by step and just being the best version of a football player you can be.
"I was lucky at the time that the manager wanted me to come here.
"I'm enjoying it. I did a year ago (and) doing it even more now.
"Of course to go as far as possible would be fun. Where we are now, already with a trophy, and aim for two more then it would be good fun."
Eriksen watched February's Carabao Cup triumph against Newcastle from the sidelines but he returned to fitness just in time for the run-in.
United take on Sevilla in the Europa League quarter-finals on Thursday with the scoreline at 2-2 before heading to Wembley on Sunday for the FA Cup semi-final against Brighton.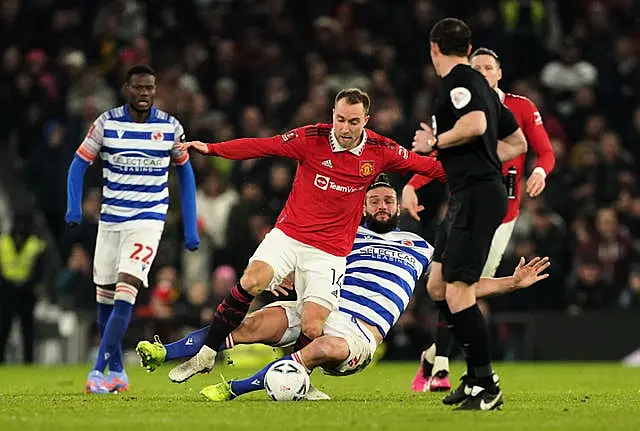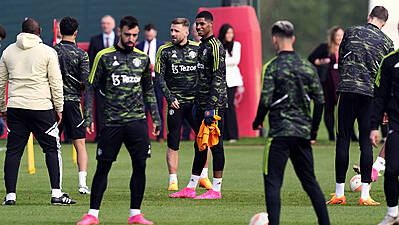 Sport
Marcus Rashford included in Manchester United squa...
Eriksen was injured in the latter competition by a poor tackle from Reading striker Andy Carroll in January – a challenge he was surprised did not even warrant a booking.
"I was surprised he didn't get a yellow but at the time I didn't think it was as bad," he said. "So, no, I didn't fear for the season. I was more concerned when I'm going to be back.
"Luckily the medical staff has done very well and kept me in good shape."