The Taoiseach has insisted he is not in denial about the challenges facing the health system in Ireland.
Leo Varadkar was responding to criticism from Sinn Féin's Mary Lou McDonald after the numbers waiting on trolleys for hospital beds surpassed 700 two days in a row this week.
But Mr Varadkar said despite lengthy waiting lists and chronic overcrowding in emergency departments there were a lot of positive aspects of the healthcare in Ireland.
He said provision was significantly better than services north of the border, as he implicated Sinn Féin for problems facing the under-pressure system in Northern Ireland.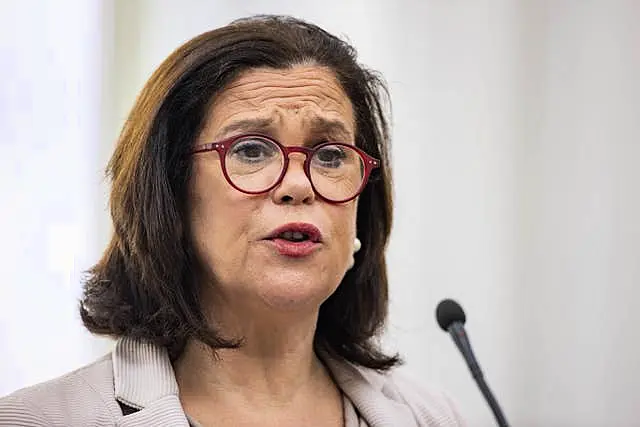 During Leaders' Questions in the Dáil, Ms McDonald highlighted the trolley wait numbers and also the results of a survey by the Irish Nurses and Midwives Organisation (INMO) indicating that almost three quarters of its members had considered quitting their area of work in the last month.
The Sinn Féin leader said there was a "prolonged and ongoing crisis in our hospitals".
"The health service is on its knees and has been for many years now – overcrowding on our hospital corridors, waiting lists out of control, staff exhausted and demoralised healthcare staff are at their wits' end," she said.
"They've been crying out for support, but so many feel abandoned and let down by your government's failure to get to grips with the crisis in our health care system."
Referring to the INMO survey results, she told Mr Varadkar: "I suppose we might say 'any wonder given the pressure they are under' because crisis has become the norm on your watch, the new normal that patients and staff are subjected to every day.
"People out there, the most vulnerable are left on trolleys, languishing on waiting lists and often missing crucial care.
"And this hasn't happened by accident, but because of government failure to sufficiently invest in health care capacity and staffing over the last decade, and the response of government has consistently been far too slow – big often on promises and very short on delivery."
The Taoiseach, who is a trained doctor, said he was well aware of the issues facing the health service.
"As somebody who has worked in the health service, worked in the public health service for seven years, as someone who served as minister for health and, as Taoiseach, I'm not in any denial about the challenges that people face in our health service, whether it's patients or staff," he said.
"There are certainly too many patients waiting too long to see a specialist or to get the procedure that they need, and we do have a chronic problem of emergency department overcrowding.
"But I don't think we should ignore the many very good things about our health service too, and I'm disappointed that you (Ms McDonald) couldn't find even 10 seconds or 20 seconds in your remarks to acknowledge some of the successes of our health service, and some of the high-quality health services provided by our healthcare professionals, including our nurses and midwives."
Mr Varadkar said in certain respects the health service was delivering "dramatically improving outcomes", as he highlighted that Ireland now has the longest life expectancy in the European Union.
"You've a lot of criticisms," he told Ms McDonald.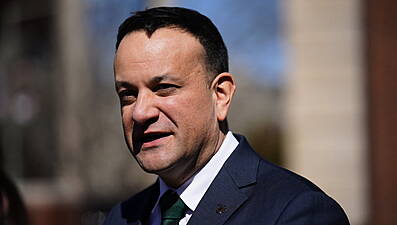 Ireland
Varadkar accuses Sinn Féin of evading accountabili...
"You never acknowledge the success of our health service and the things we do achieve in our health service and you never put forward any solutions.
"And I'm not surprised why you don't deputy, because north of the border where your party has been in office, it's important that you hear it deputy, because north of the border your party has been in and out of government for nearly 20 years, has held the office of finance minister, health minister, joint head of government on regular occasions.
"I would take the patient outcomes and the performance of our health service down here any time than I would over Northern Ireland, where patient outcomes are worse, waiting lists are higher and the staff get paid a lot less."