Michael Scott told gardaí that when he found his 76-year-old aunt lying on the ground after he had run over her in his agricultural teleporter, he did not see any injuries on her body and thought she was going to be okay when he heard her breathing, the Central Criminal Court has heard.
Mr Scott has denied murdering his aunt and told gardaí that what happened was an accident.
In garda interviews following his arrest on suspicion of murder, Mr Scott said he didn't know he could call 999 for an ambulance and he didn't think his aunt would die.
He said he didn't help her up off the ground because he needed someone with him. He said he called his friend Francis Hardiman because he didn't know who else to call and didn't know the number of any doctors.
Mr Scott denied that he murdered his aunt and said he did not want her to die.
He also denied that he was in a temper and deliberately rolled over her a second time after initially reversing over her.
Mr Scott (58) of Gortanumera, Portumna, Co Galway has pleaded not guilty to murdering Ms Treacy outside her home in Derryhiney, Portumna, Co Galway on April 27th, 2018.
The prosecution case is that Mr Scott deliberately ran over Ms Treacy following a long-running dispute over land. Mr Scott's lawyers have said her death was a tragic accident.
Detective Garda Barry Carolan told Dean Kelly SC, for the prosecution, that he was present for the third of Mr Scott's four interviews at Loughrea Garda Station on December 12th, 2018.
Gda Carolan asked Mr Scott what he did after getting off the JCB and finding Ms Treacy on the ground.
He said he "went over beside her and said, "are you all right Chrissie". oh god! What misfortune." He said she was "breathing heavy" but wasn't able to talk.
He could see her face and when asked if she could recognise him, Mr Scott said: "I don't know. Shocking, your only aunt."
He said he didn't notice any injuries and when asked if he tried first aid, he said: "I wouldn't know anything about that."
Response to death
Gda Carolan asked why he didn't call an ambulance. Mr Scott replied: "I'm not very well up on technology. I didn't know you could ring an ambulance as well as the fire brigade on 999. I thought you would have to ring the hospital in Ballinasloe and I had no number for a doctor."
The only person he could call, he said, was his friend Francis Hardiman. Mr Hardiman has given evidence that he drove directly to Derryhiney after receiving a call from Mr Scott and found Ms Treacy on the ground.
He said the act of contrition into her ear and phoned emergency services.
Mr Scott said he didn't think of pressing the panic button around Ms Treacy's neck, and he couldn't remember if he stayed with his aunt. Gda Carolan asked if he was with her when his aunt took her last breath. He said he may have "blanked out".
When asked if he thought Ms Treacy was "in a bad way", he said: "I didn't pass any remarks. I didn't think Chrissie was going to die. I could just hear her breathing."
Garda Carolan asked why, if he didn't think she was going to die, he didn't help her up.
"I needed someone with me," he said. "When I heard her breathing I thought she was going to be okay."
"Why didn't you check her injuries?" the garda asked.
"I just didn't," said Mr Scott.
He said he didn't see any blood or injuries on her body. "Did you want Chrissie to die," the garda asked.
"No," Mr Scott replied.
The trial has previously heard that Mr Scott had leased about 40 acres from Ms Treacy at Kiltormer, but she was told by an agricultural consultant that she could get higher rent and leased it to someone else.
The court also heard that Ms Treacy and Mr Scott jointly owned a 140-acre farm at Derryhiney but in the months before her death Ms Treacy had asked her solicitor Brendan Hyland to bring proceedings to have the land partitioned.
On the day of her death, Mr Scott received a letter from an agricultural consultant telling him not to claim farm payments for three plots on the Derryhiney farm as Ms Treacy was going to claim those for herself.
Sgt Gerard Cleary told prosecution counsel Conall MacCarthy that he was present for Mr Scott's fourth and final interview. Sgt Cleary said that he told Mr Scott that Ms Treacy was born at Derryhiney and lived there all her life.
She and her brothers farmed the land and were award-winning farmers. She was entitled to live in the house and only wanted to be properly compensated for her land by the accused, he said.
Sgt Cleary said CCTV footage showed that Mr Scott was in the yard no more than eight minutes before Ms Treacy died.
He said that she knew he was to receive the letter that day and she "didn't want to be in your way".
She had decided, Sgt Cleary said, that she didn't want to leave her half of the land to Mr Scott and so she left it to her friend Regina Donohue, a close friend who owns a farm nearby.
Sgt Cleary referred to forensic reports and said: "You murdered your aunt and drove over her twice."
"No way," said Mr Scott.
The sergeant asked why Mr Scott was not respecting his aunt's wishes to have her half of the land left to Ms Donohue.
Land
Mr Scott said he does respect her wishes, but it would "have to be sorted out". Sgt Cleary asked why he had put locks on gates into some of the fields now jointly owned by him and Ms Donohue. Mr Scott said he was waiting for the mediator to divide the land.
"You murdered Chrissie that day," Sgt Cleary said. "That's an awful thing to say," Mr Scott replied.
Mr Scott denied forcing his aunt to sign over the land to him in her will. He said it wasn't true that his plans were "falling down" around him after Ms Treacy decided she wanted to partition the farm.
He said he wasn't concerned about the letter from Ms Treacy's agricultural consultant and questioned how she could make an application for payments when she didn't have any livestock.
He said that he didn't think Chrissie was "behind the letter" and said that he was regularly talking to his aunt at that time and he couldn't understand why she had contacted a solicitor instead of talking to him.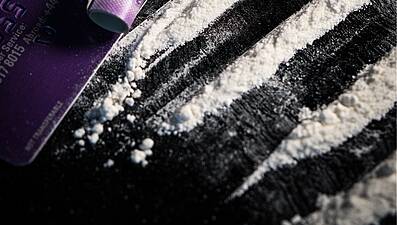 Ireland
Man jailed for smuggling cocaine in shampoo bottle...
He said his aunt would get confused but he had an understanding that the land would go to him when she died. "I have two witnesses to that," he said.
He said he had invested a lot in Derryhiney and added: "Why do all that risk and work if someone else is going to take it over?" He said he only realised that Ms Treacy had left the land to Ms Donohue a few months after Ms Treacy died. "It was a very big shock," he said.
Sgt Cleary also put it to Mr Scott that on April 22nd and April 24th, 2016 he had dialled 999. Mr Scott said he had to call 999 because he was burning bushes and was required to call the fire brigade to let them know.
He said he didn't know the 999 number could also be used to call an ambulance and accused gardai of trying to "make an idiot of me".