Irish celebrity chef Richard Corrigan has praised the work of sheep farmers after he herded a flock over a London Bridge, saying "it's a really tough life".
The Co Meath-born star walked over Southwark Bridge alongside the sheep on Sunday as part of the 10th London Sheep Drive fundraising event.
The three-time Great British Menu winner said the drive is "deeply symbolic" for the City of London as it echoes an ancient right for freemen to herd livestock into London without paying a toll.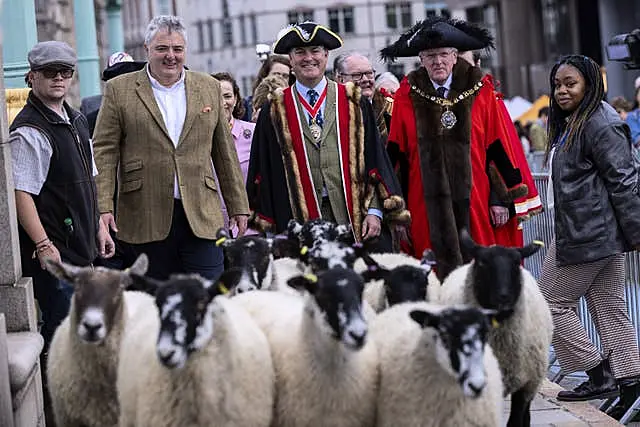 He said: "We brought the sheep over the bridge, a deeply symbolic thing for the city of London.
"It's founded on the the wool merchants and this great wealth."
As a Freeman of the City of London, Corrigan has an ancient right to lead the sheep over the River Thames.
He was accompanied by former lord mayor of London Sir Andrew Parmley and sheriffs of the city of London for his walk.
Corrigan said he had been "taken back" by the opportunity to guide the sheep as he noted his "life's work" has been in the capital.
Reflecting on the farming industry, he added: "I've huge respect for these sheep farmers, it's a really, really tough life."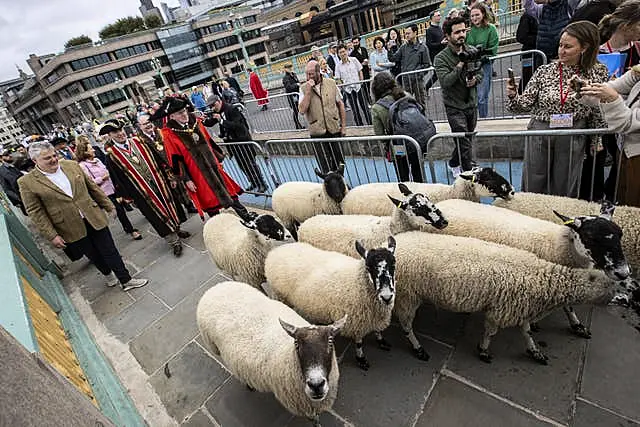 Corrigan explained he had personal experience with the challenges as he grew up on a farm and assisted with their care every year.
"Cleaning their hooves, paring their hooves, dosing them and dipping them, it's the most laborious task", he added.
"If anyone knew exactly the effort that goes in the farming sheep, you would really cherish every morsel you put into your mouth."
Corrigan earned first Michelin star when he was head chef of Stephen Bull in London in 1994 and has opened up a number of his own restaurants across the capital.
He has also appeared on a number of cooking shows including BBC One's Saturday Kitchen and RTÉ's Corrigan Knows Food.