Green party leader Eamon Ryan has said he thinks it will be "towards the end of next week" before Covid-19 restrictions are eased.
The Cabinet is likely to meet this Friday, but it could also be next Tuesday, he told RTÉ radio's Morning Ireland. This would give people a few days notice, he explained.
Mr Ryan added he was keen to see a return to social and cultural life, in addition to a return of increased attendances at artistic and sporting events.
A return to working in offices was also important, he said.
However, Mr Ryan cautioned the severity of the Omicron variant should not be downplayed: "We have to be careful as Covid keeps changing. The situation now is a lot better than it was a few weeks ago."
It was important not to prejudge the situation, he added, as the situation in Denmark, where numbers were rising again, was a cause for concern.
Meanwhile, Minister for Sport Jack Chambers told Newstalk Breakfast there is room for optimism and hope about the easing of restrictions.
All the public health indications were that the situation was moving in the right direction, he said, adding that Omicron had not had the feared impact because of the vaccination programme and the resilience of the health service and its staff.
Mr Chamber said his target was a return to 100 per cent attendances at sporting events. "People want to get back into the stands," he said.
He cautioned that while there was optimism in Government, any easing of restrictions would have to be done in a structured way.
Minimal impact
On Tuesday, Minister for Health Stephen Donnelly said a built-up herd immunity and the uptake of booster vaccines will translate to a "big reduction in public health measures".
He added the country will move towards a situation where restrictions will have "as minimal an impact as possible on people's lives, whilst maintaining background surveillance on the disease," according to The Irish Times.
The comments come ahead of the return of the Dáil on Wednesday afternoon following the Christmas break.
A meeting with some members of the National Public Health Emergency Team (Nphet) is also expected to be held later today before a Nphet meeting on Thursday at which they will discuss recommendations based on the latest data.
It is hoped if public health officials recommend an easing of restrictions at Thursday's meeting, a meeting of both the Cabinet Covid subcommittee and the full Cabinet could be held on Friday to approve the measures, as signalled by Mr Ryan.
Among the topics up for consideration is the return of normal opening hours for the hospitality sector which is currently operating with an 8pm curfew.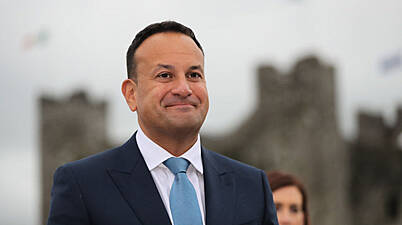 Ireland
Tánaiste seeks March 31st deadline to lift 'almost...
The phased return to the workplace and an increase to the number of people permitted to attend weddings and events is also expected to be on the agenda.
However, it is understood the requirement to wear masks in certain settings, such as at crowded events, will continue, in addition to the use of Covid certs for international travel.
On Tuesday, 5,767 new cases were confirmed by the Department of Health, in addition to 5,916 cases registered through the HSE's antigen test result portal.
At 8am on Tuesday, there were 979 people in hospital with the virus, down from 1,062 on January 11th, while there were 93 people in ICU, up one from the same day last week.