The Irish arm of retailer WH Smith last year delivered its best ever performance here as revenues soared to a record €35.76 million.
New accounts show that WH Smith Ireland Ltd benefited from the lifting of Covid-19 air travel restrictions as the mainly airport based business recorded pre-tax profits of €5.04 million in the 12 months to the end of August last.
The pre-tax profit is also the retailer's most profitable year in Ireland to date and marks a major turnaround in the company's fortunes post Covid-19.
During the two Covid-19 fiscal years of 2021 and 2020, WH Smith Ireland recorded pre-tax losses of €3.38 million and €2.36 million as Covid-19 air travel restrictions decimated the UK headquartered retailer's business here.
Revenues at the book, magazine and newspaper selling business plunged to €5.49 million in the 12 months to the end of August 2021 due to Covid-19 but rebounded last year as they increased more than six-fold to €35.76 million.
The business bounced back as just over 28.1 million passengers travelled through Dublin Airport last year, representing a 231pc increase on 2021 activity and an 85 per cent recovery of 2019 levels.
The retailer's financial performance last year topped pre-Covid 19 revenues of €33.2 million in the 12 months to the end of August 2019.
The bulk of the retailer's stores are located at Dublin Airport where it has six outlets in Terminal One and three in T2. The retailer also has three outlets at Shannon airport and two at Cork airport while it also has a store at Arnotts Dublin.
In their report, the directors state that "despite some disruption from Covid-19 in the first half, it has been a year of substantial progress supported by the group's key pillars of strategy and our forensic approach to retailing".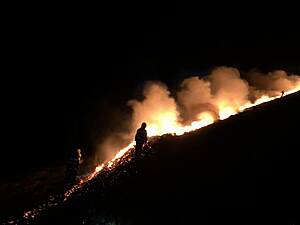 Ireland
Large bill for Cork business from fire brigade ove...
The firm last year received €671,424 in Government Covid-19 wage supports as the pandemic continued to impact on the business in the first half of the year and this followed €767,387 received under that heading in the prior year.
The profit also takes account of non-cash depreciation costs of €679,804. The firm recorded post tax profits of €4.38 million after paying corporation tax of €657,266.
Numbers employed by the company more than doubled last year from 56 to 119 as staff costs totalled €2m.
At the end of last August, the firm had accumulated profits of €5.3 million The firm's cash funds reduced from €762,763 to €591,195.