Ukraine will rebuild destroyed cities like Bakhmut in the same way that Hiroshima has recovered following the atomic bomb attack during the Second World War, the country's leader has said.
President Volodymyr Zelensky, who was in Hiroshima to address G7 leaders about Russia's invasion of Ukraine, visited the memorial to mark the Japanese city being the first place to experience the devastation of a nuclear bomb following the US attack in 1945.
The atomic bombing of Hiroshima on August 6 of that year destroyed the city and killed 140,000 people.
Mr Zelensky, speaking to reporters afterwards, said Bakhmut, a city in eastern Ukraine that has been fiercely fought over for the past eight months, reminded him of the images he had seen of a "ruined" Hiroshima.
Russia has claimed that it has captured Bakhmut in the Donbas region, but Kyiv has denied that Moscow's troop and Wagner Group mercenaries had fully occupied what is left of the besieged city.
The Ukrainian president praised the rebuilding of Hiroshima by Japan and said Ukraine would "definitely" look to reconstruct its battered cities and towns in a similar way.
Speaking through a translator, Mr Zelensky told a press conference after his visit to the atomic bomb memorial: "Let me be sincere that the pictures of ruined Hiroshima really remind me, totally remind me, of Bakhmut and other similar settlements and towns.
"Just the same: nothing alive left, all of the buildings have been ruined, there is no understanding where the street is, where the houses used to be.
"This is just a totally destroyed area, nothing left, not a single person left."
Reflecting on Hiroshima's changes since 1945, Mr Zelensky said: "This is the modern city today which looks alive. There are the pictures of the tragedies of Hiroshima and then the pictures of what we can see today.
"I consider that the same will take place in Bakhmut and other cities and settlements and villages and so on. Definitely, it will be like that.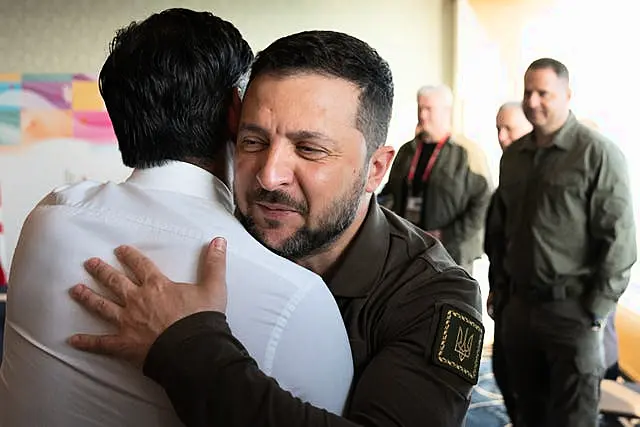 "Unfortunately, today it is a tragedy but in the future there will be reconstruction and recovery."
The leader refused to be drawn on details of Kyiv's counter-offensive, which is said to be being prepared by Ukraine's military leaders in a bid to push the Kremlin's forces back.
He told the press briefing: "Russia will feel when we have a counter offensive."
During his speech before taking questions, Mr Zelensky, who met with Prime Minister Rishi Sunak during his trip to speak with world leaders, urged the West not to let Russian president Vladimir Putin's aggression go unpunished or else it could inspire similar attacks by other global leaders.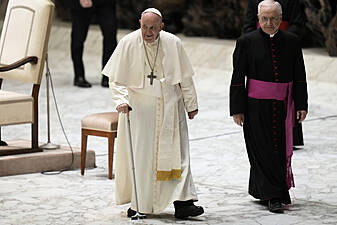 World
Pope tasks cardinal with mission aimed at paving '...
"If the level of evil and stupidity in Russia's actions are left unchecked, the world will inevitably become a wreck," he said.
"It is only a matter of time before other criminals in public office want to wage similar wars.
"If Russia is allowed to keep even a slither of the territory it occupies, international law will never again apply."