A report into whether Boris Johnson misled MPs over his partygate assurances will be published "promptly" after the former British prime minister's decision to dramatically quit the Commons.
The Commons Privileges Committee said the cross-party panel of MPs will meet on Monday to complete its inquiry.
It comes after Mr Johnson launched a blistering attack on the Conservative-majority committee, comparing it to a "kangaroo court" and a "witch hunt", as he announced his intention to stand down as an MP and trigger an immediate by-election.
In a statement, a spokesman said: "The committee has followed the procedures and the mandate of the House at all times and will continue to do so.
"Mr Johnson has departed from the processes of the House and has impugned the integrity of the House by his statement.
"The committee will meet on Monday to conclude the inquiry and to publish its report promptly."
Mr Johnson had accused the probe, chaired by veteran Labour MP Harriet Harman, of "bias" and suggested it was attempting to use its investigation to "drive me out of Parliament" in a move he said was motivated by a desire to reverse Brexit.
Several reports have suggested the committee had ruled that Mr Johnson did lie to the Commons when he said that Covid rules were followed in Downing Street following reports that lockdown-busting parties were held during the pandemic.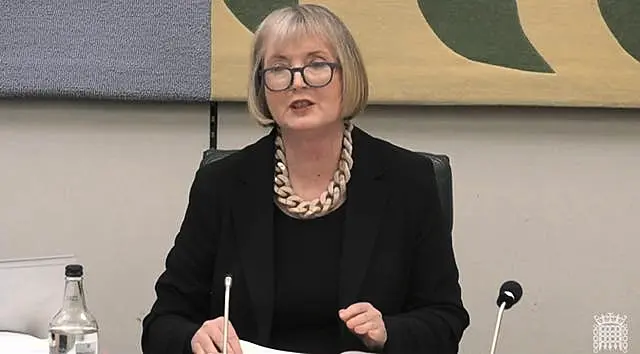 The committee was said to be recommending a 10-day suspension from the Commons, a conclusion which would have resulted in a recall petition among his constituents and a potential by-election in his Uxbridge and South Ruislip constituency.
Mhairi Black, SNP deputy Westminster leader, said the former No 10 incumbent "jumped before he was pushed".
The former Conservative Party leader's announcement that he was quitting as an MP came only hours after his resignation honours list had been published, in which he gave peerages, knighthoods and damehoods to close allies.
Mr Johnson's resignation means Rishi Sunak's Tories face a tough battle to hold onto his old seat at an upcoming by-election.
Polling released by Savanta suggested Labour, which was 7,000 votes behind in second place at the 2019 election in Uxbridge, currently holds a 14-point lead over the Tories in Mr Johnson's former west London constituency.
Even before Mr Johnson's decision to stand down, the constituency was already in Labour's top 100 target seats at the next election, which is expected to be held next year, as Sir Keir Starmer seeks a majority to put him into Downing Street.
The contest was the second by-election triggered on Friday following former UK culture secretary Nadine Dorries' decision to quit the Commons immediately, rather than wait until the next election.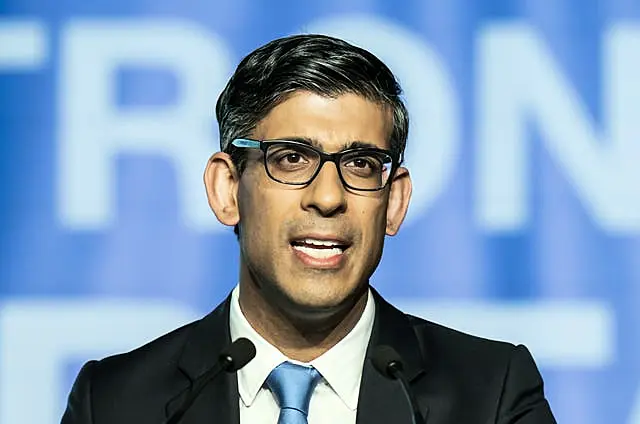 Mr Johnson said he was "stepping down forthwith" after receiving a letter from Ms Harman's inquiry setting out its position.
However, he left the door open to making a return to frontline politics, saying he was leaving Parliament "for now".
In a scathing attack on the Privileges Committee, he accused the MPs of producing a yet-to-be-published report "riddled with inaccuracies and reeks of prejudice" while providing him with "no formal ability to challenge anything they say".
"They know that I corrected the record as soon as possible; and they know that I and every other senior official and minister – including the current Prime Minister and then occupant of the same building, Rishi Sunak – believed that we were working lawfully together," he said.
"I did not lie, and I believe that in their hearts the committee know it."
He said he was "bewildered and appalled" at being "forced out, anti-democratically" by a probe that he claimed had set out from the beginning to "find me guilty, regardless of the facts".
The Privileges Committee inquiry into Mr Johnson's partygate comments is made up of seven MPs, with the four Tories – Sir Bernard Jenkin, Sir Charles Walker, Alberto Costa and Andy Carter – holding the majority.
Their inquiry took both written and oral evidence from Mr Johnson, along with other witnesses, with the former British leader giving testimony during a lengthy session held in March.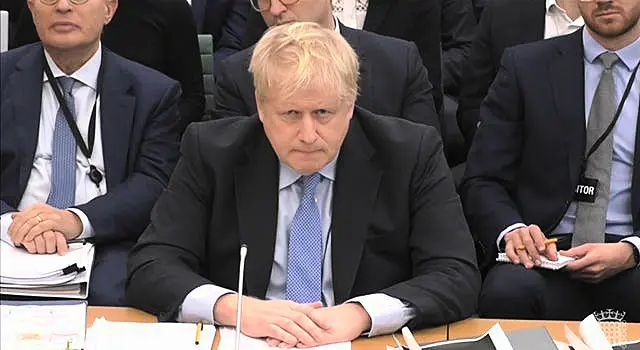 In his resignation statement, Mr Johnson was also critical of Mr Sunak's administration, questioning the decision to increase taxes and abandoning the prospect of a free trade deal with the US.
But he said the Tory Party has the "time to recover its mojo and its ambition and to win the next election".
Mr Johnson became prime minister four years after returning as an MP, having stood down as MP for Henley in 2008 after being elected mayor of London, replacing Theresa May in Downing Street in 2019.
His landslide election victory at that year's snap winter general election allowed him to deliver on taking the UK out of the European Union.
Mr Johnson left office in September after repeated scandals including the partygate row over lockdown breaches in Downing Street, the Owen Paterson lobbying affair and his handling of complaints against former deputy chief whip Chris Pincher.
Deputy Labour leader Angela Rayner said the British public was "sick to the back teeth of this never ending Tory soap opera played out at their expense" as she urged voters to "turn the page with a fresh start" under a Labour government.
Liberal Democrat deputy leader Daisy Cooper said it was "good riddance" to Mr Johnson.