Labour frontbencher Jess Phillips has avoided sanction by Parliament's Standards Committee after failing to register a financial interest by the deadline for the second time in less than six months.
The shadow safeguarding minister declared a payment of £1,000 for giving a lecture at Bristol University in October 2022 two days after the 28-day deadline set by the Commons.
The parliamentary Standards Commissioner said Ms Phillips had breached the MPs' Code of Conduct in a "relatively minor way" but warned that repeatedly treating the register "in a casual and inattentive fashion is a serious matter".
The Birmingham Yardley MP was previously reprimanded for failing to register a number of outside earnings including for a guest appearance on the TV show Have I Got News For You, which she claimed was an administrative oversight.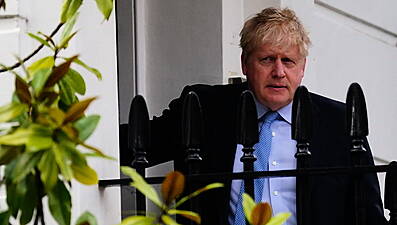 World
Boris Johnson 'hosted friend at Chequers' while Co...
The commissioner said: "Although this is a relatively minor breach, I am referring it to the Committee on Standards because it occurred less than six months after rectification by Ms Phillips of a number of late registrations of financial interests.
"A casual attitude to the register is unacceptable, and accordingly I consider it right to refer this breach to the committee."
The committee recommended no further action against the MP, but added: "This case underlines the need for members to submit their complete registrations in good time."