India's visa processing centre in Canada suspended its services on Thursday as a rift between the countries widened after Canada's leader said India may have been involved in the killing of a Canadian citizen.
Canadian prime minister Justin Trudeau told the country's parliament on Monday that there are "credible allegations" of Indian involvement in the assassination of Sikh independence activist Hardeep Singh Nijjar, who had been wanted by India for years and was gunned down in June outside the temple he led.
Canada also expelled an Indian diplomat, and India followed by expelling a Canadian diplomat on Tuesday.
It called the allegations being investigated in Canada absurd and an attempt to shift attention from the presence of Mr Nijjar and other wanted suspects in Canada.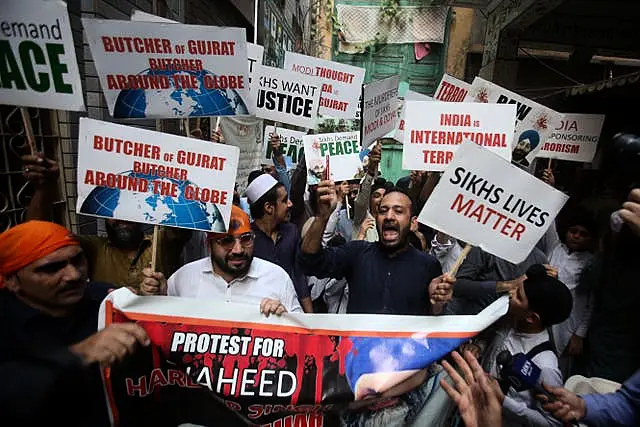 The BLS Indian Visa Application Centre in Canada said: "Important notice from Indian Mission: Due to operational reasons, with effect from 21 September Indian visa services have been suspended till further notice."
It gave no further details.
BLS is the agency that processes visa requests for India.
India's External Affairs Ministry did not immediately comment.
The Canadian High Commission in New Delhi said all its consulates in India are open and continuing to provide services, but staff safety is being assessed.
"In light of the current environment where tensions have heightened, we are taking action to ensure the safety of our diplomats. With some diplomats having received threats on various social media platforms, Global Affairs Canada is assessing its staff complement in India," it said in a statement.
It said Canada expects India to provide for the security of its diplomats and consular officers under the Vienna Conventions.
In 2021, 80,000 Canadian tourists visited India, making them the fourth largest group, according to India's Bureau of Immigration.
Canada is an attractive destination for Indians, especially students. In 2022, nearly 300,000 Indians were pursuing higher education in Canada.
On Wednesday, India's External Affairs Ministry issued an updated travel advisory urging its citizens traveling in Canada and especially those studying in the North American country to be cautious because of "growing anti-India activities and politically condoned hate crimes".
Indians should also avoid going to venues in Canada where "threats have particularly targeted Indian diplomats and sections of the Indian community who oppose anti-India agenda", the ministry said.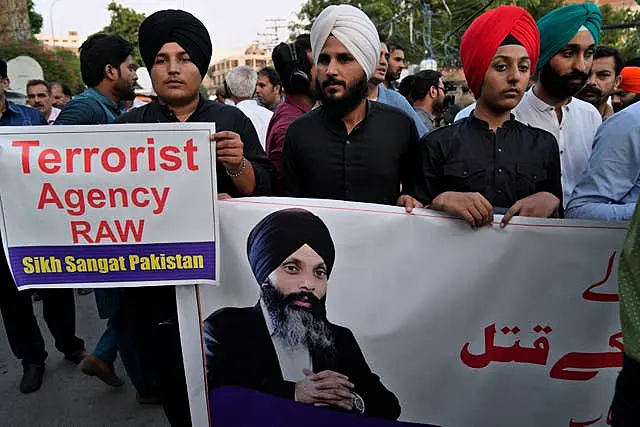 Mr Nijjar was working to organise an unofficial referendum among the Sikh diaspora on independence from India at the time of his killing. He had denied India's accusation that he was a terrorist.
Demands for an independent Sikh homeland, known as Khalistan, started as an insurgency in India's Punjab state in the 1970s which was crushed in an Indian government crackdown that killed thousands.
The movement has since lost much of its political power but still has supporters in Punjab, where Sikhs form a majority, as well as among the sizable overseas Sikh diaspora.
India's National Investigation Agency said on Wednesday that it has intensified its crackdown on Sikh insurgents operating in India.
It announced rewards of up to 1 million rupees (£9,720) for information leading to the arrest of five insurgents, one of whom is believed to be based in neighbouring Pakistan.
The agency accused them of extorting money from businesses for a banned Sikh organisation, the Babbar Khalsa International, and of targeted killings in India.
"They also have established a network of operatives in various countries to further their terrorist activities in India," it said in a statement, without naming any country.
India accuses Pakistan of supporting insurgencies in Kashmir and Punjab, a charge Islamabad denies.